Dear Friends and Members,
Last Friday, we published our Backetball tech analysis, in which we discussed the segments, key players, and current and future trends in the basketball tech market for the coming years. To access this analysis be sure to sign up for our premium subscription by clicking the "subscribe now" button below.
Looking for access all of our previously published analysis, insights, data, podcast interviews, and more? Subscribe now to unlock access!
On Friday we plan to publish an analysis on the sports genomic market (DNA sequencing, etc.). To access this analysis be sure to sign up for our premium subscription by clicking the "subscribe now" button above.
? Top Stories We're Reading This Week
? NBA to launch virtual sports betting game
❤️ Best Buy gets into fitness
⌚️Apple Watch will soon receive better glucose tracker support to help diabetics
⌚️Sleep trackers could actually be making your bedtime worse
? Adidas Partners With Team Heretics; Sells First Branded Kit During Gamergy
? Facebook confirms it will launch a cryptocurrency called Libra in 2020
? Latest Investment Trends
? Tech Stats of the Week
? Snapshots of the Week
Let's jump right into the insights and upside for all of these top stories
---
? AR/VR/Video Sports News
? NBA to launch virtual sports betting game | Via: ESPN
A virtual sports betting game featuring NBA highlights and footage will debut next season in U.S. and European gaming and lottery markets, the league and NBPA announced last week.
"NBA Last 90" will drop contestants into the final 90 seconds of a simulated matchup between two NBA teams and offer wagering propositions on what transpires during the ending of a fictitious game.
NBA partner Highlight Games Limited, a specialist games supplier, stiches together highlights from recent seasons to tell a story of what plays out during the 90 seconds. Contestants will be able to wager on several outcomes, including which team will win, who will score on the first possession and the total points scored by both teams. A random number generator, similar to what's used in slot machines, will determine the outcomes.
Betting on virtual sports is new to the growing U.S. sports betting landscape, but it's already established in European markets. In the United Kingdom, £771.4 million was bet on virtual sports from April 2017 to May 2018, according to the U.K. Gambling Commission. That's three times as much as was wagered on golf during that time period in the U.K.
"NBA Last 90" will drop contestants into the final 90 seconds of a simulated matchup between two NBA teams and offer wagering propositions on what transpires during the ending of a fictitious game. NBA
The interest in virtual betting in Europe caught the NBA's eye, said Scott Kaufman-Ross, the NBA's head of fantasy and gaming.
"We've been looking at this the past couple years and were really surprised to see how popular this was," Kaufman-Ross told ESPN. "In Europe, we're especially excited about using virtual as another way to engage with our fans with alternative content, especially given the time-zone challenges we have in the region."
The NBA will become the first major U.S. sports league to enter the virtual sports betting market, as it continues to look for ways to embrace and profit from the gaming industry.
⬆️ The Upside: We think that this is a brilliant move by the NBA. Virtual betting is well established in Europe and we believe this could become a great revenue generator for the NBA. We also expect other leagues to follow suit especially if this initiative becomes a big success in North America.
Picture: ESPN, NBA
---
? Wearables, Health, Nutrition News
❤️ Best Buy gets into fitness | Via: Reading Eagle
As Best Buy looks to diversify its offerings beyond everyday tech gadgets that are synonymous with the retailer, the company is turning to health tech, according to Lauren Thomas of CNBC. Customers will have the chance to explore what the company is calling a "dedicated fitness space" where brands like Flywheel Sports, NormaTec, Hyperice, Hydrow and NordicTrack will be found.
While the average consumer might not think of health when it comes to Best Buy, the brand sees the category as an extension of helping empower Americans through the use of technology.
Over the course of the next six months, Best Buy has plans to add the "dedicated fitness space" to more than 100 stores.
"This is … around helping older Americans live a more independent life in their homes with the help of technology, which aligns very well to what we are trying to accomplish overall." – Best Buy CEO Corie Barry
⬆️ The Upside: This should come as no surprise that Best Buy is getting into fitness. It nicely complements its existing product portfolio which is comprised of digital health products and wearables. By doing so it will be able to tap into the wellness market which is now a multi-market, mega opportunity estimated to be worth over $4T, according to CB Insights.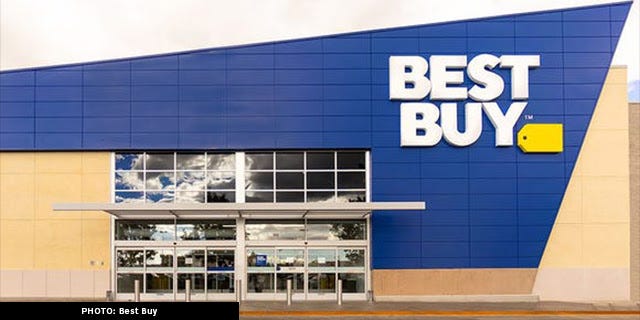 ⌚️ Apple Watch will soon receive better glucose tracker support to help diabetics | Via: Wearable
The Apple Watch will soon become a better companion for diabetics, according to wearable glucose tracker makers Dexcom. The company's CEO, Jim Cramer, teased that the Apple Watch feature it's been working is on track to launch within the next year. It will see its FDA approved G6 tracker send glucose monitoring data directly to the smartwatch while bypassing smartphones.
"It's coming, and this tool is great for people with diabetes," Cramer said.
The Dexcom G6 wearable, which was unveiled last year, is a glucose tracking device that eliminates the need to take finger pricks. Ostensibly, it's a small change that offers a major lifestyle improvement for people with diabetes and looking to monitor on the move.
While the latest Apple Watch does have serious health monitoring tech on board, to detect heart conditions like atrial fibrillation, it doesn't currently offer any built-in features that cater for diabetics. And it could well be many years before that happens, despite rumors that Apple has a crack squad working on a diabetes tracking breakthrough of its own. Collaborations with the likes of Dexcom will help fill that void until Apple comes up with a solution of its own.
Cramer also revealed that Dexcom is working on its new G7 wearable platform, which is a joint venture with Verily, an offshoot of Alphabet (the parent company of Google). Teaming up with Verily will see its tech become even smaller and more discreet, and Cramer suggested it will be "a device for the ages". What form factor that G7 tracker will take is unclear. We know that Verily first idea was to create a glucose-tracking contact lens, but it encountered difficulties making that a reality.
⬆️ The Upside: This should come as no surprise that Apple is working on an Apple Watch that can measure glucose level. By doing so, Apple will be able to tap into the massive global blood glucose monitoring devices market, which is expected to reach revenues of more than $25B by 2024. Ultimately it could become a new revenue generator for Apple.
Picture: Apple
⌚️ Sleep trackers could actually be making your bedtime worse | Via: Wearable
Using sleep trackers, whether they're fitness trackers, smartwatches or devices that live under your mattress, could actually be having a negative impact on your sleep time.
That's according to a host of sleep experts who believe obsessing over obtaining perfect sleep scores and inaccurate data served up by these devices could actually encourage disorders like insomnia.
Speaking to the New York Times, Dr. Kelly Baron, medical director of the University of Utah's behavioral sleep medicine program explained that sleep trackers can be useful in identifying patterns in your sleep. But she had also noticed that patients were complaining about their sleep scores and showing concern when they had not had enough deep sleep for instance.
Dr. Seema Khosla, medical director of the North Dakota Center for Sleep also weighed in on the subject saying that clinicians were struggling to keep track of the devices and apps available that promise to monitor our sleep. While she sees these devices creating greater awareness on the value of a good night's sleep, she was also wary of the inaccurate data and increased worrying they cause.
A case study in 2017 found that patients were spending excessive time in bed just to achieve perfect scores, which actually made insomnia worse. This need to achieve perfect sleep has been referred to as orthosomnia. It also found that wearables that rely on tracking movement (that's most) to record sleep can often overestimate sleep. While adding heart rate data and breathing rate readings into the mix can offer richer bedtime data, that is often based on estimates as well, which may not be all that reliable.
Fitbit is just one of the companies that makes automatic sleep monitoring a staple of pretty much all of its wearable devices. Dr. Conor Heneghan, a research director at Fitbit came out in defence of the feature, saying that it is giving, "people a tool to understand their own sleep health." Heneghan also believes Fitbit's devices can provide reliable estimates and can help users understand factors that can contribute to a bad night's sleep like drinking alcohol and exercise.
Pretty much all of the big names in wearables offer sleep tracking with many exploring how their devices can be utilised to detect signs associated with serious sleep disorders like sleep apnea.
With sleep increasingly on the wearable agenda, the scrutiny over the reliability of the data and the value its offers is only going to intensify. So it's up to the companies packing that tech into their bedtime-friendly devices to make sure the users have a better understanding of what they're capable of and what they're limitations are too.
⬆️ The Upside: We believe that sleep trackers should give users an indication of their overall quality of sleep. There is no need to keep obsessing on sleep quality. What matters is the overall trend. Is a user's sleep quality improving or deteriorating over time? Also given the fact that most sleep trackers are not FDA approved users should take the measurements from those sleep trackers with a grain of salt.
---
? eSports & Crypto-Currency News
? Adidas Partners With Team Heretics; Sells First Branded Kit During Gamergy | Via: eSports Observer
Spanish esports organization Team Heretics has announced a "long-term" partnership with sports apparel brand Adidas. Heretics revealed the partnership on Twitter, inviting fans to purchase the first co-branded "COD Champs" jerseys during Gamergy in Madrid June 21-23.
Co-branded clothing, including a special edition "COD Champs" jersey, training jacket, hooded sweatshirt, and training pants are also available through Heretics' online store. Heretics also named Logitech as a peripheral sponsor on June 18.
⬆️ The Upside: We think this is a great move by both Adidas and Team Heretics. It will allow Adidas to grow the awareness of its brand into eSports, and tap into a new audience. It is worth pointing out that Foot locker announced similar deal in the eSports space a few months ago. We expect other leading sports apparel companies to follow suit in the coming years. For Team Heretics it will be able to leverage the strong brand recognition of Adidas. Overall it is a win win situation for both parties.
? Facebook confirms it will launch a cryptocurrency called Libra in 2020 | Via: The Verge
Facebook is finally ready to talk about its blockchain plans. Following numerous reports unraveling its upcoming announcement in detail, the company today said that its in-development global cryptocurrency, called Libra, will launch next year alongside the underlying blockchain-based network that will support it.
The currency is designed not to be a speculative asset, like Bitcoin, but a form of digital money backed by a reserve of assets. You will one day be able to use Libra as payment for online and offline services, Facebook executives say. At the beginning, the company imagines Libra will be used mainly to transfer money between individuals in developing countries who lack access to traditional banks. Eventually, the goal is to create the first truly mainstream cryptocurrency: a decentralized global form of payment that is as stable as the dollar, can be used to buy almost anything, and can support an entire range of financial products — from banking to loans to credit.
Although Facebook is building Libra, and plans to run the project through the end of this year, eventually it plans to cede the project to a larger community. The company has formed the nonprofit Libra Association with 27 other partners to oversee Libra and its development. The partnership includes venture capital firms, nonprofit organizations, crypto firms, and massive corporate financial, telecommunications, and technology service providers, including Coinbase, Mastercard, Visa, eBay, PayPal, Stripe, Spotify, Uber, Lyft, and Vodafone. Those organizations will also contribute to what is known as the Libra Reserve, the asset pool that will ensure every unit of Libra currency is backed by something of intrinsic value rather than by simple scarcity, as Bitcoin is.
Venture Capitalist Tim Draper had an interesting take on Libra:
"This is an incredibly exciting thing for the Crypto Economy. There are 2.4B active users of Facebook! If they were all immediately distributed a currency of value for the web, over night the digital currency world will become the largest economy on the planet. Facebook would be the largest transactional platform ever holding the most value.

Now – there are some issues with this. Because the currency is being issued by an central entity, rather than truly decentralized currency like Bitcoin, governments will most likely not like this. They could theoretically shut something like Libra down, and make Zuckerberg public enemy #1. On the other side, if Facebook runs fast enough… they could be the global reserve currency, something that would never have been possible for any other country".
⬆️ The Upside: We think that if Facebook successfully launches Libra it will help democratize blockchain and bring this crypto currency to the masses. Through Libra Facebook will also be able to track buying behaviors. This is part of Facebook's overall plan to become a bigger player in the commerce space. And as we mentioned before, this new crypto currency is expected to bring $19B to Facebook's top line so there is a lot at stake here for Facebook.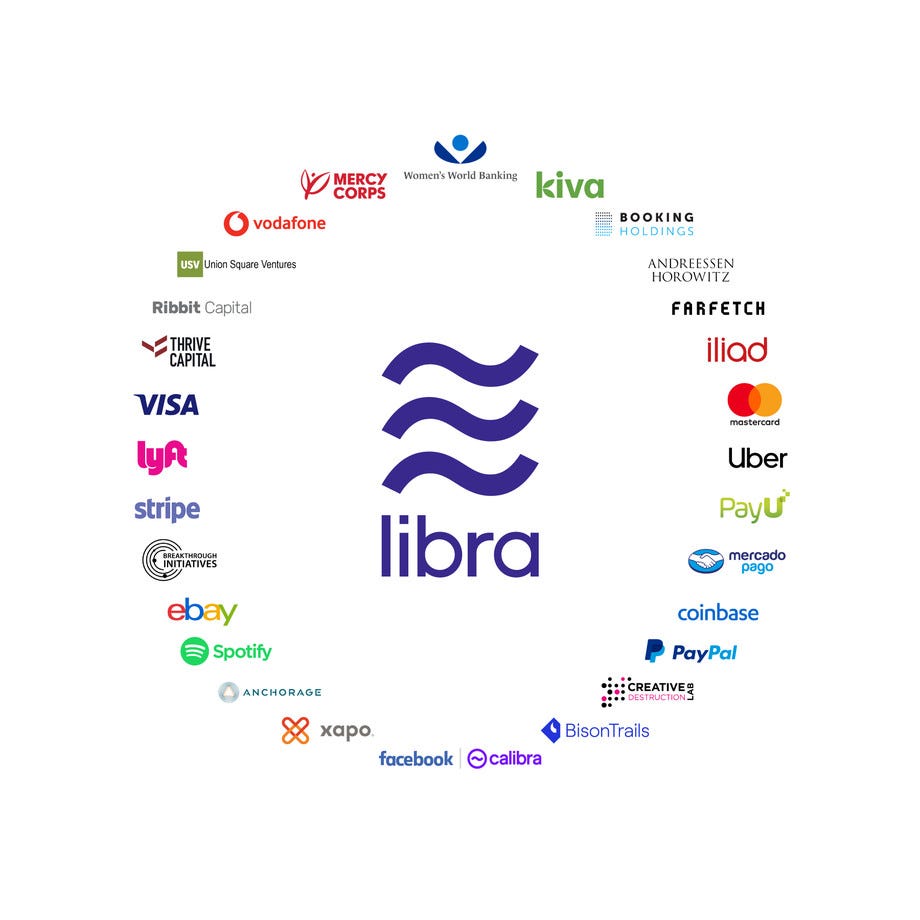 Photo: Facebook's Libra.
---
? Sports Investment Trends — June, 2019
eSports streaming company Twitch has reportedly purchased social networking site Bebo for $25M. Read on here.
TV Azteca will make a $5M equity investment to become an Allied Esports shareholder, with the companies planning several strategic initiatives. Read on here.
---
? Key Tech Sports Stats of The Week
$3.8B: Shaq, according to CNBC, wants to revitalize a brand that once signed him to a deal worth $15 million. Buying Reebok from adidas wouldn't come cheap. According to CNBC, adidas bought the brand for $3.8B in 2005.
$12.3M: Corporations with naming rights in MLB averaged $12.3M in exposure in just the first 6 weeks of the season.
3.7M: With more than 3.7M followers across Twitter, Instagram and Facebook, Zion Williamson led all prospects in total audience size coming into tonight's NBA Draft, according to Opendorse. His total following more than triples RJ Barrett, the second most-followed prospect.
32,250: FC Cincinnati game against the LA Galaxy has sold out. A total of 32,250 tickets were sold. This is FC Cincinnati's second sellout of the season, following the club's first-ever MLS home game on March 17, 2019.
56%: According to the NBA, 56% of the Canadian population (20.5M viewers) watched all or part of the 2019 NBA Finals. The series accounts for six of the top 10 most-watched TV programs in Canada in 2019.
---
? The Upside: Snapshots of The Week
Dignitas opened a Gaming and Media facility dedicated to producing original content. The 3,000 sq ft facility will be the East Coast training home for seven teams featuring a content studio, a professional gaming space, and a fully-stocked cafe.