Dear Friends and Members,
Before we get into our weekly newsletter we would like to take a moment to remember Kobe Bryant, one of the greatest athletes of our times, who tragically passed away yesterday at the age of 41. Our thoughts and prayers are with him and his family, the Lakers organizations, and the NBA, in this difficult time. RIP Kobe! The "Mamba Mentality" will continue to live on in so many people in different walks of life. You will be missed!
This week, we just published our latest Analysis: The sweat and heat sensing market, so be sure to sign up for our premium subscription by clicking the "subscribe now" button below.
Looking for access all of our previously published analysis, insights, data, podcast interviews, and more? Subscribe now to unlock access!
Next week we will publish our latest weekly newsletter. As a reminder, in 1Q20, we plan to introduce a new major initiative that will better bring our sports tech community of thousands of sports tech execs (Pro teams, leagues, sports startups, VCs/investors, brands, etc.) together, so stay tuned!
If you have any questions about The Upside, need help with business development or fund raising, want to join our community of thousands of sports and tech execs (pro teams, leagues, athletes, investors..), or want to have access to our premium content, please check out Sports Tech Advisors and contact us at info@sportstechadvisors.co
? Top Stories We're Reading This Week
? Niantic drove $249M in tourism revenue with its walking events in 2019
⌚ Apple working on preventative healthcare technology, CEO Cook reveals
⌚ The $900 Garmin Tactix Delta should only be bought by Super Army Soldiers
⌚ Xiaomi Mi Watch OTA update brings body energy monitoring and notification
? NHL All-Star Weekend to Feature a Celebrity Pro-Am Gaming Challenge
? Dignitas and Verizon Partner to Open 5G Esports Training Facility
? Latest Investment Trends
? Tech Stats of the Week
? Snapshots of the Week
Let's jump right into the insights and upside for all of these top stories
---
? AR/VR/Video Sports News
? Niantic drove $249M in tourism revenue with its walking events in 2019 | Via: VentureBeat
Niantic has revealed details of its lineup of event locations for its walking games (Pokémon Go, Harry Potter: Wizards Unite and Ingress) for 2020. And the company also said that it drove more than $249 million in tourism revenue for the cities on its event list for 2019. The San Francisco-based Niantic said it has added Liverpool, Philadelphia, and St. Louis to its event list in 2020. In 2019, Niantic held 77 live events in 32 countries. It said that more than 2.7 million people from 60 countries engaged with those events, and they walked over 6.5 million kilometers together.
The company estimated the total impact for the cities hosting the events were $120 million for Chicago, $71 million for Montreal, and $54 million for Dortmund, Germany.
⬆️ The Upside: Most people are focusing their attention on the AR glasses market which has been struggling to reach mass adoption. On the other end, the mobile AR market has taken off over the past few years thanks to big companies like Apple, Samsung, Snap, and others, which have launched mobile AR solutions and apps. But one of the biggest questions when it comes to mobile AR is the monetizing strategy. We believe that Niantic is the proof when it is done right, mobile AR is real and bankable. Location mobile AR is a killer AR use case.
Picture: Pokemon
---
? Wearables, Health, Nutrition News
⌚ Apple working on preventative healthcare technology, CEO Cook reveals | Via: apple insider
Last week Apple CEO Tim Cook said the company is investigating technology that could help identify health risks at an early stage, similar to heart monitoring features introduced with Apple Watch. Current Apple Watch models are equipped with sensors capable to detecting atrial fibrillation, or AFib, a common heart arrhythmia that can lead to stroke in some patients. Apple Watch Series 4 and Series 5 go a step further and include an FDA-approved electrocardiogram function for more accurate readings. As the first FDA-approved consumer device to incorporate an ECG, Apple Watch is an early entrant in what appears to be a burgeoning crossover sector that joins consumer tech with healthcare. Most Apple Watch heart monitoring features, like AFib detection, are inherently preventative and can potentially reduce healthcare fees or even save lives.
"I think you can take that simple idea of having preventive things and find many more areas where technology intersects healthcare, and I think all of our lives would probably be better off for it," Cook said. He added that the cost of healthcare can "fundamentally be taken down, probably in a dramatic way" by integrating common healthcare technologies in consumer devices.
⬆️ The Upside: We believe that preventive care is set to become a key component of Apple's healthcare strategy moving forward. Apple has enough resources and talent to figure this out and crack the code of preventive care, and offer wearables that will be able to detect early sign of chronic diseases (Parkinson's, hypertension, etc.) before it happens. Ultimately this will drive Apple's top line and make Apple's hardware and software even stickier. Wall Street is worried that Apple needs to find new big revenue opportunities and we believe that healthcare could become the next billion dollars opportunity for Apple long term.
⌚ The $900 Garmin Tactix Delta should only be bought by Super Army Soldiers | Via: Wareable
Are you a burgeoning army type aggressively seeking the most unnecessarily military-grade commercial smartwatch on the market? The hunt is over – Garmin has made the Tactix Delta. The wildly-priced $899.99 watch is the latest in the company's line of outdoor-focused devices, which has now, against the odds, spanned four generations.
The highlights of the latest model include the new 1.4-inch color display, and the addition of Garmin's power management feature, allowing you to see battery predictions based on what settings you have turned on. And, for previous fans of the series, some of the tactical features also make their way across from older generations.
When the military juggernaut owner of the Tactix Delta is done taking advantage of these staples, he/she can also enjoy Garmin Pay (just in case you need to quickly and securely pay for a snack during a tactical operation), storage space for up to 2,000 songs and the ability to receive notifications, like, "Hey, hope the ultra-secret mission goes well *smiley emoji*".
According to Garmin, the Tactix Delta will be able to deliver 21 days of battery life – though we imagine this will vary greatly depending on how many times you need to, say, use that fabled kill switch – and it's available to buy now from Garmin.
⬆️ The Upside: We believe that this smart watch is likely to appeal to a certain niche. However at nearly $1000 a piece this product will likely be out of reach for most consumers. Plus the smart watch seems to be pretty limited in terms of biosensing capabilities.
Picture: Garmin
⌚ Xiaomi Mi Watch OTA update brings body energy monitoring and notification changes | Via: Wareable
The Xiaomi Mi Watch may have only been out in China for a couple of months, but another substantial update is being rolled out for the smartwatch. Following on from the OTA update it received for iOS support in December, a new update teased by the company indicates the Apple Watch clone will receive a few new features: tracking for 'body energy' and stress, as well as notification improvements.
The body energy monitoring is the most intriguing aspect from the new update, though we're not completely sure on the details just yet, as we're roughly translating from the teaser Xiaomi posted on Weibo, shown below. However, we expect it to work in a similar way to Garmin's Body Battery metric, which blends together heart rate variability, figures from stress tracking and overall activity to estimate the energy levels of the user. When it does – and we suspect it will happen over the first half of 2020 – it's likely that all these new features will also come with it.
⬆️ The Upside: We believe that it makes sense for Xiaomi makes sense as it is adding value to its smart watch offering. However, one has to wonder how Xiaomi is measuring "body energy". It will be critical for Xiaomi to fully explain what that means with some research papers and scientific evidence in order to attract pro coaches and athletes long term.
Picture: Xiaomi
---
? eSports & Crypto-Currency News
? NHL All-Star Weekend to Feature a Celebrity Pro-Am Gaming Challenge | Via: Arena eSports
Today, the 2020 NHL All-Star weekend hosted by the St. Louis Blues kicks off in the Enterprise Center in St. Louis, Missouri. During the event, which according to the St. Louis Business Journal could bring a $20M economic impact to the city, the National Hockey League (NHL) will host the Chel Gaming Challenge, a pro-am competition in which athletes, content creators, and esports professionals will play the EA SPORTS'NHL 20 video game and take on a series of fun hockey-themed challenges.
The Chel Gaming Challenge (Chel is a term used for NHL by pronouncing only the H and L part of the phrase, which mostly refers to the game series) will take place on Saturday, in the lead-up to the NHL All-Star game, from 1 pm to 4 pm ET at the St. Louis' Ballpark Village. The event will be hosted by former professional ice hockey player and social media influencer Paul "BizNasty" Bissonnette and Blues reporter Angella Sharpe.
⬆️ The Upside: We believe that it makes sense for the NHL to add esports gaming as part of its program for the NHL All Star game. This is part of the NHL's long term plan to become a major player in the world of esports. Of note, back in 2018, the NHL launched the 2018 NHL Gaming World Championship which was a first step toward a potential version of the season-long NBA 2K League, or eMLS on FIFA 18.
? Dignitas and Verizon Partner to Open 5G Esports Training Facility | Via: SportBusiness
Esports organization Dignitas is partnering with leading telecommunications company Verizon to build the first 5G esports training facility in the United States. The 5,500-square-foot Verizon 5G Gaming Center is located in Verizon's 5G Lab in Los Angeles and powered by Verizon's 5G Ultra Wideband network. It will serve as Dignitas' west coast headquarters and home to its League of Legends teams, who will train exclusively at this facility ahead of the League Championship Series, which kicks off on January 25 in LA.
According to a press release, the two parties will look to "identify and develop ways that Verizon's 5G Ultra Wideband network can enhance player performance, improve recovery, and enable players to connect with fans in new innovative ways." It is also Verizon's first partnership with an esports organization. Last September, Dignitas raised $30m (€27m) in new investment, with a Series A funding round led by its controlling shareholders Harris Blitzer Sports & Entertainment and Fertitta Entertainment.
⬆️ The Upside: We believe that this is a win win situation for both Verizon and Dignitas. Verizon wants to capitalize on the growing popularity of esports which reached the $1B mark in revenue last year. Of note, Verizon's 5G flavor is not technically 5G. Instead it is what we call UWB which is sometimes considered by experts as a 5G competing technology. For Dignitas, being able to offer a much better experience with lower latency via 5G at its esports training facility.
---
? Sports Investment (Fund raising, M&As) Trends — January, 2020
ProGuides raises $5M in seed funding for its esports training platform. Read on here.
Tencent values developer Funcom at $148M, launches 100% acquisition offer. Read on here.
---
? Key Tech Sports Stats of The Week
$4B: Esports investments are expected to reach $4B by 2022, up from $1B in 2019, according to Quantum Tech Partners.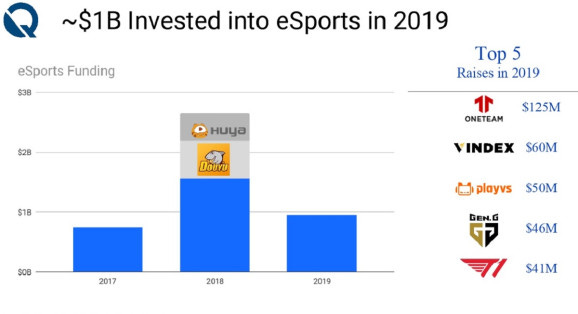 $200M: Spotify is in talks to buy sports and pop culture website and pop culture network The Ringer, according to the Wall Street Journal. Simmons is seeking $200M from Spotify or any other bidders for The Ringer, sources told Front Office Sports.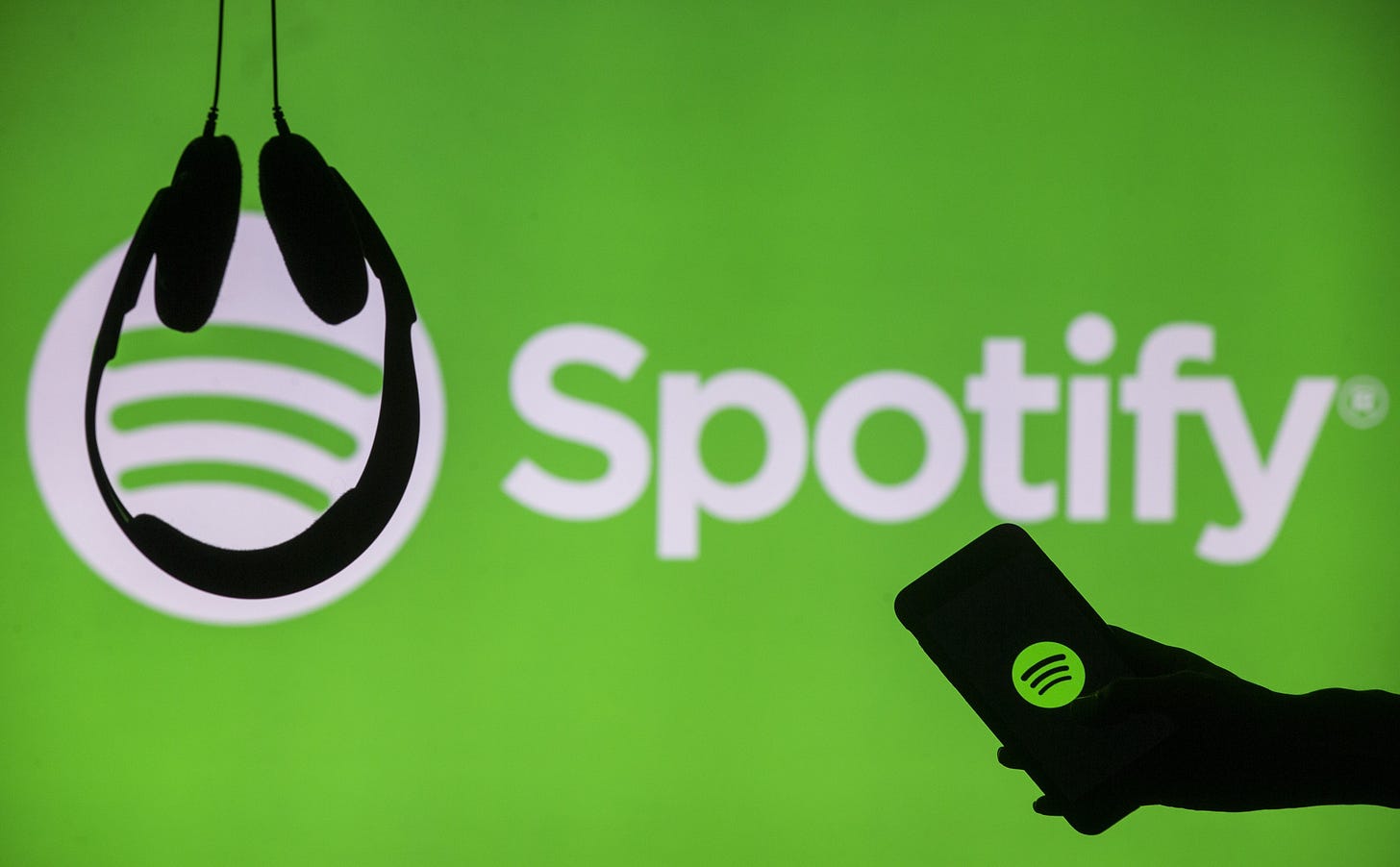 $11M: Last weekend, the Conor McGregor – Donald Cerrone MMA fight generated $11.1M in ticket sales, the second-best figure for an MMA event in Nevada, according to the New York Times.
33,655: 33,655 and counting for NBA star LeBron James… as he takes sole possession of 3rd on the all-time scoring list!
600: Since 2007, the Pittsburgh Penguins (NHL) have sold out 600 consecutive home games. Over the last 12+ years since the streak started, the team has had more than 10.8 million fans attend a home game.
65%: Following Serena's loss at the Australian open tennis last week, the bookmakers are giving Serena Williams a 65% chance of winning one of these next seven and a 25% chance of winning more than one. That means there's a 35% chance she wins none.
Projected slam favorites over the next two years (WTA)
• 2020 French Open: Halep 13%, Barty 10%
• 2020 Wimbledon: Williams 13%, Barty 12%
• 2020 US Open: Williams 19%, Osaka 12%
• 2021 Australian Open: Williams 16%, Osaka 13%
• 2021 French Open: Halep 11%, Barty 9%
• 2021 Wimbledon: Williams 14%, Barty 11%
• 2021 US Open: Williams 20%, Osaka 11%
5%: In the 2019-2020 NHL season, 43 players of color have appeared in at least one game. That represents roughly 5% of the total number of players who have played in a game this season.
1: Patrick Mahomes was the top-selling player based on sales of all officially licensed NFL player-identified merchandise from March 1 – November 30, 2019, according to the NFLPA.
---
? The Upside: Snapshots & video of The Week.
Neymar Jr's tribute to Kobe. Yesterday Brazilian player Neymar Jr. from PSG paid tribute to late Kobe Bryant with a hand gesture after scoring his second goal against Lille.
Liverpool FC's X factor? Data analytics. Tim Waskett, a member of Liverpool's data science team, stated:
"The red team is Liverpool and the areas in red are the places they can get to sooner than the players in blue. Everything is turned into a goal probability and this value, 1.3%, is the probability that a goal will be scored with the ball in this position within the next 15 seconds." Such information is highly complex but once the specifics are filtered and used within the club, the findings can provide a platform for Liverpool to gain an edge over competitors that are yet to develop an awareness".
Picture: Liverpool's pitch control concept considers which areas of the pitch are best to use at any given time
The Greek Freak visits PSG. NBA star Giannis, his brother Thanasis and Bucks teammates Pat Connaughton, Donte DiVincenzo and Cameron Reynolds took an all-access tour that included going inside the locker room and hanging out pitchside at the Parc des Princes last week.