Dear Friends and Members,
Last week Real Madrid won another Laliga title after winning 10 straight games since Laliga season resumed. The MLS, EPL, Bundesliga seasons continued as well. Leo Messi picked up a record Seventh Pichichi as LaLiga's top scorer with 25 goals. Formula One also recorded its first positive coronavirus tests since returning to racing at the beginning of July. Of note, F1 has conducted almost 14,000 coronavirus tests since this cycle of events started and on Friday recorded two positives.
In the world of AR/VR and digital, Harena announced Rezzil's VR pro training and analytics for U.S. youth soccer. Google invested in Reliance Jio, which announced 'Jio Glass', a Mixed Reality Headset for 3D interactions. The F1 Federation also teamed up with Zoom. In the wearable and connected fitness world, Fitbit announced three new features on the Fitbit Charge 4. The NFL, in association with Oakley, also revealed a face shield concept to prevent coronavirus spread. Lastly LPGA also partnered with WHOOP.
Later this week we also plan to announce a major initiative which is the next phase of the Upside newsletter and will bring our community of 2500 sports tech, health (NBA, NFL, NHL, MLS, EPL, Laliga, Olympic teams…startups, VCs) closer. We also have new services and initiatives coming so stay tuned!
If you have any questions about The Upside, need help with business development or fund raising, want to join our community of thousands of sports and tech execs (pro teams, leagues, athletes, investors..), or want to have access to our premium content, please check out Sports Tech Advisors and contact us at info@sportstechadvisors.co
? Top Stories We're Reading This Week
? Harena brings Rezzil's VR pro training and analytics to U.S. youth soccer
? Reliance Jio Announces 'Jio Glass', A Mixed Reality Headset For 3D Interactions
? F1 takes Paddock Club virtual in Zoom hospitality tie-up
⌚ Three new features land on Fitbit Charge 4 in update
⌚ Oakley, NFL reveal face shield concept to prevent coronavirus spread
⌚ LPGA to partner with WHOOP, supply players, caddies and staff with straps
? Esports' integration into media and betting
? Latest Investment Trends
? Tech Stats of the Week
? Snapshots of the Week
Let's jump right into the insights and upside for all of these top stories
---
? AR/VR/Video/Digital Sports News
? Harena brings Rezzil's VR pro training and analytics to U.S. youth soccer | Via: VentureBeat
Professional soccer players have used the Rezzil virtual reality platform for mental and physical training off the field, including drills designed to improve their decision making and overall performance. Today, the U.K.-based company announced a partnership with esports company Harena Data to bring similar technologies to younger players in the United States, enabling kids to enjoy VR training and analytics — a good way to keep the young athletes moving even when they can't face opponents due to the COVID-19 pandemic. Rezzil's program includes a collection of short, measurable drills that let kids kick a virtual ball, gathering information from thousands of data points as they naturally interact with virtual scenarios, including extreme game pressure simulations or gentler practice sessions. The system then assesses the player's cognitive abilities, wellness, and skill level, which coaches can use over time to create "mentally resilient players" in the same mold as pro athletes.
For Harena, which already works with U.S.-based youth soccer associations, the platform means further expansion beyond its base of GYO Score esports and gaming data analytics customers into a more physical — though in this case, also virtual — space. It's a smaller shift for Rezzil, which bills itself as a platform used in nine countries at every level of soccer from grassroots and educational play to European League and World Cup winners. Manchester United, Liverpool, Arsenal, Nike, and Adidas are just a few of the major names that already use Rezzil. One hiccup: The system isn't meant for use at home, and it requires both a PC-based Vive VR setup and external tracking cameras, which is to say that young players should expect to use it as part of their team training, not individually. Organizations interested in the Rezzil solution can contact Harena here.
⬆️ The Upside: We believe that this is a good move by Rezzil and Harena. Rezzil is already a leading player in the VR training world for soccer as Manchester United, Liverpool, Arsenal, Nike, and Adidas are among Rezzil's customers. We think there is great potential for VR training in soccer. Historically VR training systems have been used by NFL, NBA, NHL teams. To learn more about VR training systems or VR in sports in general please check out our VR sports market analysis here.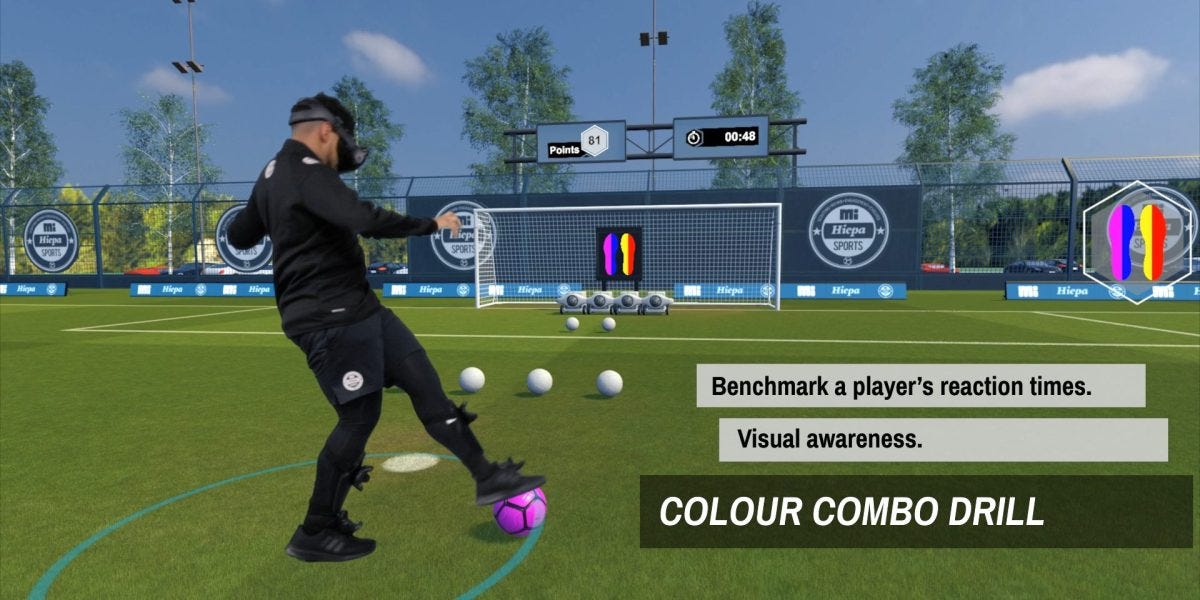 ? Reliance Jio Announces 'Jio Glass', A Mixed Reality Headset For 3D Interactions | Via: Mashable
Reliance Industries Limited recently announced the Jio Glass – a mixed reality headset at its virtual Annual General Meet 2020 that will allow users to have an immersive virtual experience using 3D avatars. Jio glass comes with a cable that can be attached to your phone and be connected to the internet. It weighs 75 grams and Jio has paid special attention to the graphics, ensuring that users get highest class visual experience. For audio, there's a special and personalized audio system on the Jio Glass without any accessories attached to it. The audio system supports all the standard audio formats. Jio Glass supports over 25 applications and is great for attending office meetings, education purposes, etc.
So, you could be sitting at home and join a meeting with your colleagues in your office using Jio glass. It lets you attend these meetings in three-dimension where the other person can be seen in the form of a 3D avatar. Jio Glass offers smooth collaboration across devices and platforms to ensure you stay connected no matter where you are. You can also share presentations that can be viewed and presented on a large virtual screen in a virtual environment. People can also join in the call through a 2D video call format. Official Reliance Jio account mentioned on Twitter, "Jio Glass is making teachers and students come together in 3D virtual rooms and conduct holographic classes through their Jio Mixed Reality cloud in real-time. With JioGlass, the traditional way of learning Geography will now be History".
⬆️ The Upside: We believe that this is a good move by Jio to jump into the MR glasses space. We find the form factor of the Jio glasses appealing. Google also announced this week that it will invest $4.5B into the Jio platform, which will help Jio scale, and deliver on its roadmap. That being said it remains to be seen if Jio has what it takes to take share away from Microsoft in the MR space. Jio is also an unknown brand in big markets like the US. It is also unclear what the retail price of the Jio glasses will be which will be a key element of success.
Picture: Jio
? F1 takes Paddock Club virtual in Zoom hospitality tie-up | Via: SportBusiness
Formula 1 has signed a new digital deal with Zoom Video Communications to enable the roll out of virtual Paddock Club experiences during the motor-racing championship's Covid-19-affected 2020 season. Due to the ongoing pandemic, F1's first eight races are without the traditional in-person hospitality offerings. Hospitality is a key component of the F1 experience and business model, with the Paddock Club providing $358m (€314.1m) of its $2bn in revenue for 2019, so the companies have partnered to create a bespoke virtual hospitality experience for guests.
At the second race of the 2020 season, last weekend's Styrian Grand Prix at the Red Bull Ring in Austria, guests joined the Virtual Paddock Club, through Zoom, and were afforded a range of experiences, including live updates and insight from legends of the paddock. Additional experiences will also be created from this weekend's Hungarian GP onwards, in line with International Automobile Federation (FIA) regulations. The US technology company will provide an exclusive experience throughout the eight-race European season, and in addition, F1 will look to work with Zoom to expand the Virtual Paddock Club offering to its global partners and teams. The deal has been brokered by CAA Sports, F1's exclusive sales agency and is initially intended to run through the 2020 season. Paddock Club tickets cost $3,800 for two days at European races. The Financial Times newspaper reported that the six-figure Zoom deal will not replace lost Paddock Club revenues, with F1 having no immediate plans to charge for the virtual events. Ben Pincus, director of commercial partnerships at F1, said: "We understood the opportunity Zoom presented to us, which was about delivering a live sporting experience for guests despite the fact much of sport is currently behind closed doors.
"Zoom by its very nature is about enabling and connecting businesses remotely and this partnership, which has been developed virtually, is an example of just that. We hope this will be the first of many innovations we roll out in the coming months for our partners. (..) Over the past few months, through Project Pitlane and Virtual Grand Prix races, we have seen the ability to innovate is imperative as we collectively adapt to an environment that continues to evolve."
⬆️ The Upside: We believe that this is a great move by both Zoom and the F1 Federation. It will enable the F1 Federation to enhance the fans experience, drive additional revenues. For Zoom it will help the video collaboration platform drive the popularity of its platform. Zoom has seen a huge growth in the past few months and has now 200M+ users globally. Overall this type of partnership is part of leagues's overall strategy to keep fans stay connected during the COVID-19 pandemic. You can check out our analysis on technologies that can help teams and leagues during COVID-19 pandemic here.
Picture: Zoom
---
? Wearables, Health, Nutrition News
⌚ Three new features land on Fitbit Charge 4 in update | Via: Wearable
A new update for the Fitbit Charge 4 is rolling out that's bringing a bunch of new features to the fitness tracker. The first major update to the Charge 4 sees a Smart Wake feature land, which wakes you at the optimal part of your sleep cycle, rather than at a specific time. It's a feature we've seen on various devices for a long time. The idea is that you set the latest alarm possible, and your Fitbit will try and find a period of light sleep in the preceding 30 minutes to wake you. The idea is that you'll wake more easily and without that feeling of morning grogginess. The idea has been around since the dawn of fitness trackers, and Fitbit's nemesis Jawbone included it on its devices back in 2014. However, the accuracy of sleep tracking via heart rate, tracking of sleep stages make this far less reliant on guesswork – thus more likely to be effective. Fitbit sleep tracking is some of the best in the business, so this is a great way of leveraging it.
The Fitbit Charge 4 has also received dynamic GPS in the latest update, which means the ability to use Connected GPS from a smartphone as well as the built-in GPS on the device itself. This is an interesting addition because the Charge 3 only used Connected GPS. The main benefit to users is more control over battery life, and Connected GPS is much kinder to the longevity of the fitness tracker itself. That's going to be good news for users, because we found that GPS tracking on Charge 4 would only last a couple of hours. However, accuracy of Connected GPS can be hit and miss. The final new feature offers more control over the screen wake time. You can now have the screen stay illuminated for longer, which can be useful for workouts if you want the screen to me more easily glanceable. The update is rolling out now, so if you have a Fitbit Charge 4 it should be with you soon.
⬆️ The Upside: We believe that these are good incremental features for the Fitbit Charge 4. It will help enhance the user experience. But will it help Fitbit drive its market share? It is unlikely. What Fitbit needs to do is to focus on adding new biosensing capabilities (e.g. hydration, BP monitoring..) to be able to take share away from Apple in the wearable fitness space.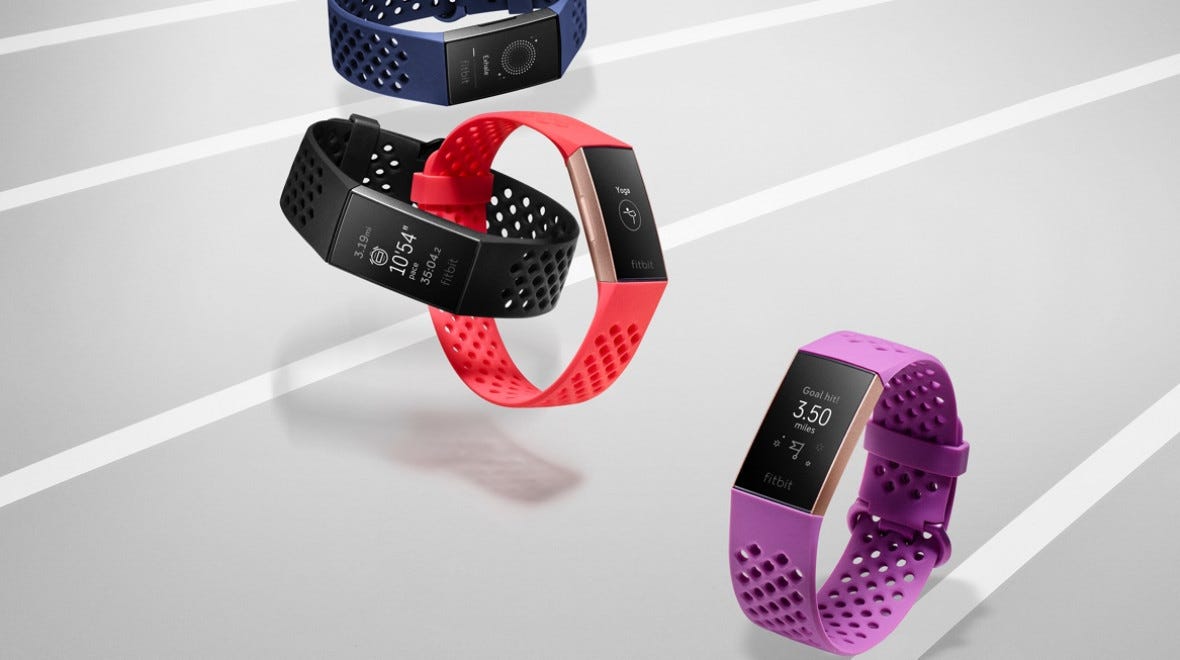 ⌚ Oakley, NFL reveal face shield concept to prevent coronavirus spread | Via: CBS Sport
In the name of health and safety, NFL players could be sporting a whole new look in 2020. The Oakley Mouth Shield — a product designed by Oakley in collaboration with doctors and engineers from the NFL and NFL Players Association to mitigate the spread of the coronavirus on the field of play — is expected to be distributed to all 32 teams over the next week, when it will receive a test drive on a much larger scale than it has gotten to date. Safety protocol negotiations are ongoing between the league and players. Currently, there is no mandate to wear a face shield, but the NFL's medical experts are advocating for the use of the protective equipment.
"That's certainly what we're going to encourage," said Dr. Allen Sills, the NFL's chief medical officer. "And we hope that we're going to land on a product design that's something that everyone would want to wear, because they'll see the value and want that additional protection without any detriment to performance."
The Oakley Mouth Shield is expected to be distributed to all 32 teams over the next week, when it will receive a test drive on a much larger scale than it has gotten to date.NFL The Oakley Prizm Lens Technology used by skiers, military personnel and, most recently, NFL players for enhanced color and contrast in their visors is featured in the new design. Plastic sheets extend down and attach to the face guard. There are airways and openings on the mouth shield but none that allow the direct transmission of droplets, according to the chair of the NFL's engineering committee, Dr. Jeff Crandall. The mouth shield has already been distributed to the Los Angeles Rams and Los Angeles Chargers — two teams close to Oakley's home base — per NFLPA medical director Dr. Thom Mayer, and has also been sent to various player representatives and equipment managers for feedback. Tony Kornheiser and Michael Wilbon debate how players will react to the NFL's new face shields used to help mitigate the spread of the coronavirus.
"We've only had it on a few players — we have 2,500 players in the league — but I was surprised that … claustrophobia has not been an issue yet," he said. "I think it will be when we [have more players testing them]."
⬆️ The Upside: We believe this is a good move by both the NFL and Oakley. NFL is one of the most physical sports where there are lots of contacts during games. Will that be enough to prevent the spread of COVID-19 when NFL games resume? It remains to be seen but the NFL is trying to find solutions which is good news. Oakley is well positioned there to help the NFL build a great product that help address this need.
Picture: NFL
⌚ LPGA to partner with WHOOP, supply players, caddies and staff with straps | Via: golf.com
The LPGA Tour is set to make its grand return to golf on July 31 at the Inverness Club. Similar to the PGA Tour's return, there are a lot of questions surrounding the LPGA's restart, including how it plans to keep players, caddies and staff safe and maintain the "bubble." LPGA Commissioner Mike Whan addressed some of these concerns during a press conference on Wednesday.
Enter WHOOP, which now has a deal with the LPGA, Symetra Tour and Ladies European Tour. The tours will procure 1,000 WHOOP straps for players, caddies and staff. The partnership is similar to that of the PGA Tour. PGA Tour players, namely Nick Watney, have seen success in using WHOOP data to help determine if they have been compromised by coronavirus. Watney, the first player to test positive on the PGA Tour, used his low overnight respiratory rate and recovery data as an indication he should get tested. Following Watney's positive test, the Tour officially partnered with WHOOP to supply bands to all its players and caddies.
Following the PGA Tour's announcement regarding its partnership with WHOOP, several LPGA players were vocal on social media about getting a similar system in place for their return. During the Wednesday call, Whan also said the LPGA Tour is hoping to host fans and pro-ams starting with the second tournament on the schedule. This partnership with WHOOP could help make that hope a reality, especially with daily data that can aid in early detection of coronavirus cases. Whan also detailed the LPGA's plans for a safe return, with protocols mirroring those already rolled out on the PGA Tour. The LPGA's final decision on fans and pro-ams is expected to come next week.
⬆️ The Upside: We think this is a good move by the LGPA to help detect early signs of COVID-19. The Whoop band can detect and measure sleep quality and HRV which are key metrics when trying to detect COVID-19 at early stage. LGPA is not the first league or Player association to partner with Whoop. Whoop already teamed up with the NFLPA and teams (Duke..) and many NBA, MLB players have used the Whoop band to monitor their health.
---
? Esports & Crypto-Currency News
? Esports' integration into media and betting | Via: InsiderSport
Esports has become a hot topic ever since it rose to prominence in mainstream media. The topic has branched through every industry in the business sector and at CasinoBeats' Malta Digital event, which highlights the countries growing opportunities in the world of iGaming, the popularity of esports and its sustained impact was raised again. During CasinoBeats' 'Malta: The esports opportunity' panel, Eirik Kristiansen, the CEO of esportsbook Pixelbet, highlighted the growth of competitive gaming in recent years.
"Norway hasn't really been at the forefront of the esports evolution especially with a neighbouring country like Sweden which is quite far ahead," stated Kristiansen. "But in the recent couple of years we have seen a clear uptick there. (..) Esports is sort of becoming a part of different nations, they take pride in the young athletes that take part in different types of esports. Everything between FPS (first person shooter) to mobile, it doesn't really matter. Finally you can see the countries embrace their athletes as well. (..) Now esports is a real contender and it's respected all around the world."
Due to esports' upsurge in popularity, given the recent postponement and cancellation of sporting events, betting sites and broadcasters specifically turned to competitive gaming to fill its catalogue. This has led to a large increase in esport betting, particularly for sports centric titles such as FIFA and NBA2K. Speaking about how the global health pandemic has affected esports betting, Stepan Shu, Head of Esports, Parimatch said: "We are discovering a lot of interest in esport games that are very similar to their sports. I even try to tell everybody right now that I'm trying to separate endemic esports, like Dota 2, CS:GO and League of Legends, and simulation. A lot of folks are very interested in FIFA, NBA2K and other stuff like this."
"People at the age of 24 and under, they will switch into esports much more efficiently than older guys. They understand what esports are and for them so for them it's not a problem just to switch and try to make bets for esports. Everything is growing, I cannot say it's something unique but of course people are pushed into lockdown, they see a lot of stuff on Twitch and they made a bit more bets than before. So, we have increased in volume more than 20 per cent."
⬆️ The Upside: This should not come as a surprise to see esport betting on the rise due to COVID-19. Fans cannot attend esports arena to watch esport tournament and sports betting is another way for fans to take advantage of the growing popularity of the world of esport. In fact, in a recent study, gaming research firm Eilers & Krejcik Gaming estimated that the esports gambling market would reach $13 billion by 2020.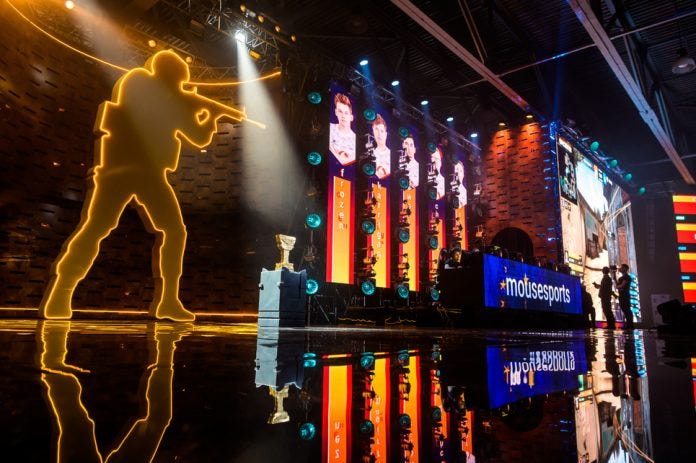 ---
? Sports Tech & Health Investment (Fund raising, M&As) Trends — July 2020
E learning startup Coursera raises $130M. Read on here.
---
? Key Tech & Biz Sports Stats of The Week
$40M: Without fall sports, Iowa State Director of Athletics Jamie Pollard estimates the department would incur approximately $40 million in unfunded expenses, including staff salaries and scholarships. The athletic department's annual budget is $86 million, and the school as a whole is facing $73 million in revenue losses and costs related to COVID-19 thus far.
$10.4M: The Tampa Bay Buccaneers are preparing its stadium for football fans after receiving $10.4 million in federal funds from the Coronavirus Aid, Relief and Economic Security Act. The funds could be used for more than 40 modifications "in order to open to the public," if approved by the Hillsborough County Commissioner.
10M: Sony will make 10 million Playstation 5 units this year, doubling the initial projections for its new console due for release this fall. The boost in production comes as a result of the added demand for the next-generation console during the COVID-19 pandemic and an overall rise of interest in video games.
40K: ESPN's 'The Last Dance' helped StockX sell 40,000 pairs of "Flint" Air Jordan 13 sneakers in June, the latest success for the sneaker, collectible, and apparel marketplace. StockX reported "double-digit gains" in search interest following coronavirus pandemic-related lockdowns in March according to its mid-year report despite average consumer brand interest dropping 9%, according to Cowen Equity Research. In total, StockX has now surpassed $2.5 billion in lifetime gross merchandise value.
10K: OverActive Media is planning an esports arena in Toronto that would have up to 10,000 seats. The arena would be built at Exhibition Place, near BMO Field, and be home to OverActive's Toronto-based Overwatch and Call of Duty teams.
50x: Samsung said in a whitepaper that 6G, the still-in-development successor to the 5G connectivity standard, could be ready to be deployed as early as 2028. The company predicts that 6G could offer 50x the data transfer rates of 5G, supporting applications like mobile holograms and better virtual reality.
40%: Sports betting is showing signs of an uptick as live sports return. New Jersey's sports betting handle jumped 40% in June compared to May. The state's $165 million handle in June was also triple that of April's $54.6 million, when sports across the globe had all but stopped.
11: 11 titles in 209 games as Real Madrid manager. It's what Zinedine Zidane does
7: Leo Messi picked up a record Seventh Pichichi as LaLiga's top scorer with 25 goals.
2: 2 years ago, France won the Soccer World Cup in Russia in 2018.
---
? The Upside: Snapshots & video of The Week.
Hala Madrid. Real Madrid are Kings of Spain once again.