Dear Friends and Members,
We just published our analysis on the contactless biosensor market, so be sure to sign up for our premium subscription by clicking the "subscribe now" button below.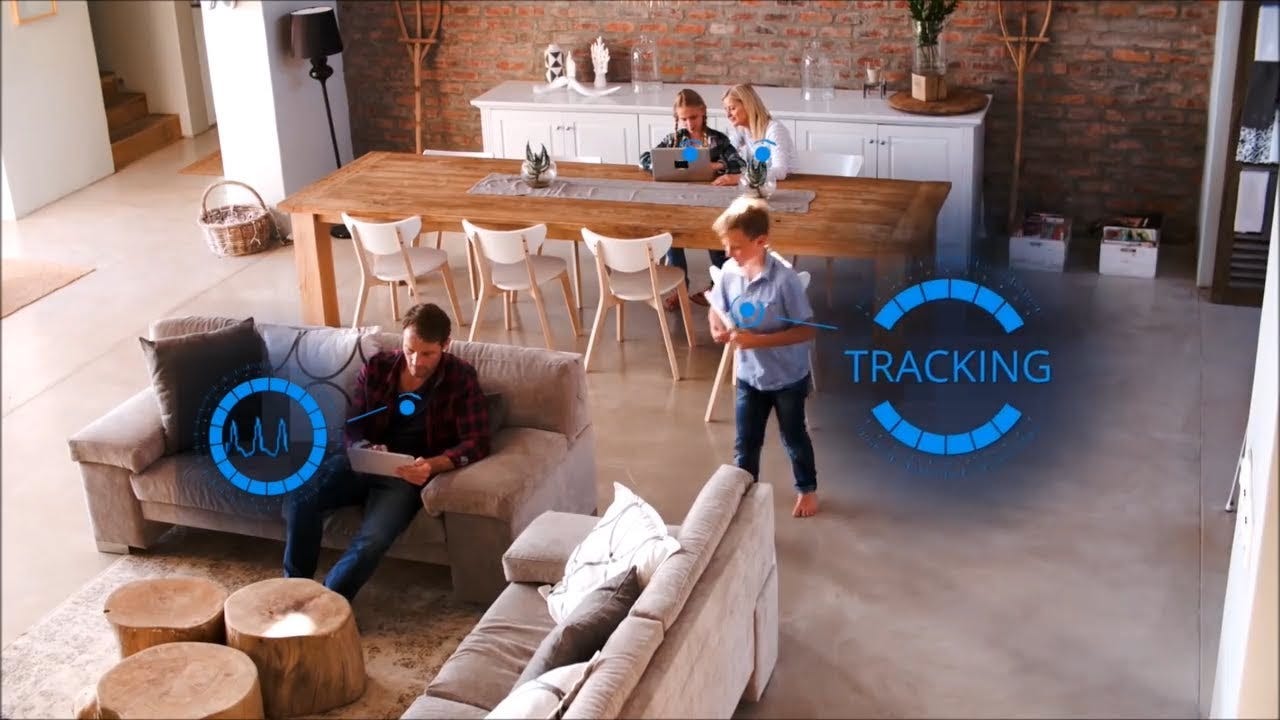 Looking for access all of our previously published analysis, insights, data, podcast interviews, and more? Subscribe now to unlock access!
Next week we plan to publish our next weekly sports and tech analysis.
? Top Stories We're Reading This Week
? Ravens (NFL) showcase live Mixed Reality experience in its stadium
? Facebook has made AR ads available to all marketers through its ad manager
⌚ Valencell introduces Blood Pressure monitoring solution for wearables and hearables
⌚ Orangetheory will offer Apple Watches at 1300 studios
? G2 Esports Raises $10M From Brooklyn Nets Owner Joseph Tsai
? Latest Investment Trends
? Tech Stats of the Week
? Snapshots of the Week
Let's jump right into the insights and upside for all of these top stories
---
? AR/VR/Video Sports News
? Ravens (NFL) showcase live Mixed Reality experience in its stadium | Via: CBS Sports
The Baltimore Ravens are stepping up the entertainment elements they bring into their stadium. During their home game at M&T Bank Stadium last Thursday against the New York Jets, the team introduced a mixed-reality element that had fans, and anyone who saw the video on social media, in awe.
The team tweeted out the video of their insane addition to the fan game day experience. From the video, you can see in real time an animated raven flying through the stadium.
Starting at the top of the stadium above the end zone, the bird flies throughout the levels of the stadium and is complete with raven caws. The company behind this Mixed Reality experience is Quince Imaging a leading video projection mapping company which has built experiences for the MLB, NCAA, NHL, NBA, League of Legends, and more.
⬆️ The Upside: We think that this is the kind of innovative fans experiences that will appeal to many fans in North America and Europe. In Asia, a few years ago, a similar type of live mixed reality experience was showcased in Japan during a baseball game. We expect many more sports teams in America to follow suit and offer a similar experience in the coming months as a way to improve fans engagement and attract new sponsors.
? Facebook has made AR ads available to all marketers through its ad manager | Via: Business Insider
Facebook announced that augmented reality (AR) ads are now available to all marketers through its ad manager according to Adweek. Advertisers can now create and incorporate AR effects into their campaigns through Facebook's Spark AR engine and deploy the advertisements through the platform's ad targeting system.
Spark AR has been publicly available to consumers on both Facebook and Instagram since late 2018, although only a few select brands have been able to use the tech in their ads to this point. Facebook first tested the new format last year with a feature that enabled users to "try on" different products like sunglasses directly from News Feed.
Facebook's ultimate goal with its AR engine is likely to boost social commerce on Instagram. It's unclear if this particular rollout will apply to Instagram as well, but, if not, we expect that it's only a matter of time before Facebook introduces the tool to Instagram. In fact, a similar feature was tested last October on Instagram, with early brand partners like Ray-Ban and Mac and Nars Cosmetics. In line with company's broader social commerce push, the addition of AR advertisements adds another incentive for brands looking to Instagram to drive sales.
This will also be the first time AR features are broadly deployed on a platform that has a significantly older user base and can be viewed as an experiment in older generations' receptiveness. Snapchat and Instagram have been leading the way in AR for a few years now, but these platforms are primarily used by young people, with 62% and 67% of 18- to 29-year-olds in the US using the platforms respectively, according to the Pew Research Center.
That's compared with just 25% of 50- to 64-year-olds or 9% of those 65 and older for Snapchat, for instance. Facebook, on the other hand, is popular across a range of age groups, with 68% of 50- to 64-year-olds and more than 50% of those 65 and older saying they use the site.
Further, early signals suggest young people are more receptive to immersive reality than older generations: In a survey conducted by Gfk and cited by eMarketer, 45% of 19- to 28-year-old respondents and 49% of 29 -to 38-year-old respondents said they'd be more likely to visit a retail store that offered an AR or VR experience, while just 31% of 39- to 53-year-olds said the same.
⬆️ The Upside: We believe this is a great move by Facebook. Facebook is using Snap's playbook here. In the future, we expect an increasing number of sports brands, athletes, and even teams, to leverage Facebook's AR platform as a way to drive their social commerce sales. Of note, according to eMarketer forecasts, 68.7 million people will use AR at least once a month in 2019, and that number could grow to 77.7 million by 2020.
---
? Wearables, Health, Nutrition News
⌚ Valencell introduces Blood Pressure monitoring solution for wearables and hearables | Via: Valencell blog
High blood pressure is a global health tragedy. It is one of the largest public health epidemics in the world and affects over one billion people according to the World Health Organization – a number that has more than doubled over the last 40 years and is estimated to grow to 1.5 billion by the year 2025. This is a massive problem with 1 in 7 people in the world affected by hypertension. High blood pressure presents significant risk factors for stroke, heart failure, coronary artery disease, diabetes, and kidney disease.
In 2019, Valencell introduced its Optical PPG-only blood pressure monitoring solution which can be embedded into wearables, hearables, headsets.
Here is a video of the Valencell's BP monitoring solution for wearables.
Some other newer technologies are also gaining attention, like the ability to estimate blood pressure using smartphone video to identify variation in blood flow in the face, but there is much work to be done and more data to be collected to move this technology forward and make it commercially viable.
Picture: Valencell
There is also a tremendous amount of work going on in this area and in the marketplace as a whole. In this diagram, you see FDA cleared devices like arterial lines and manual and automated cuffs that are the gold standard of blood pressure monitoring. Unfortunately, they are not very comfortable or wearable.
Also pictured is the Omron Heartguide, a clinically accurate, wearable blood pressure monitor in a wristwatch form factor The solutions here are pictured from left to right in order of technology maturity.
⬆️ The Upside: We believe that we will see a true revolution with the type of blood pressure monitoring solutions Valencell and other companies are bringing to market. This will enable a wide range of wearables (e.g. hearables, smartwatches, headsets, etc.) to measure blood pressure continuously. It will also enable to better understand how eating habits and physical activities can affect blood pressure.
⌚ Orangetheory will offer Apple Watches at 1300 studios | Via: CNBC
Orangetheory Fitness announced last week that it will roll out a small new device, called "OTbeat Link" that connects customers' Apple Watches to the fitness company's in-studio heart rate monitoring system.
The partnership with Apple will allow customers who own Apple Watches to track workouts on screens inside the gyms without requiring an additional heart rate monitor. So, instead of going to the gym and strapping on a clunky heart rate device, you can just wear your Apple Watch while you work out. All of the stats you'd normally see on the Orangetheory displays will still appear. Workouts can be viewed in the Activity app on an iPhone afterwards.
Orangetheory said Apple Watch support will roll out to all of its 1,300 studios during the first quarter of 2020, starting with the Astor Place and Soho studios in New York City.
⬆️ The Upside: We think that this is a big win for Apple. Over the years Apple has become the most dominant player in the wearable space, with 35% of market share, as of 3Q19, according to IDC. This type of deal with Orangetheory will help the company further increase its market share moving forward. We also expect Apple to forge similar deals with large gyms/fitness franchises.
---
? eSports & Crypto-Currency News
? G2 Esports Raises $10M From Brooklyn Nets Owner Joseph Tsai | Via: eSports Observer
Today, Berlin-based esports organization G2 Esports announced that it has raised a $10M investment round from Joseph Tsai, a Taiwan-born Canadian billionaire businessman who co-founded Alibaba Group and serves as its executive vice-chairman, via his sports investment vehicle J Tsai Sports.
Only three months ago, Tsai became the owner of the Brooklyn Nets NBA franchise. Initially, he bought 49% of the franchise for $1B in 2017 and acquired the remaining 51% for $1.35B in September, making it the highest price paid for a U.S. sports franchise at $2.35B. The previous owner of the Brooklyn Nets, Mikhail Prokhorov, bought the franchise in 2010 for $200M. Comparable types of return on investment, which many franchises in the big U.S. sports leagues generated, might be what some of the esports franchise investors are potentially speculating for.
Further assets in the portfolio of J Tsai Sports include the Barclays Center, New York Liberty of the Women's National Basketball Association, San Diego Seals of the National Lacrosse League, as well as investments in the Premier Lacrosse League, Los Angeles FC of Major League Soccer, and several sports media and technology companies based in North America and Asia.
This is the second investment raised by G2 Esports this year and brings the company's total amount raised in 2019 to $27.3M. Earlier this year in February, the organization raised a $17.3M growth funding round led by several New York City-based investment groups including Seal Rock Partners, Parkwood Corporation, and Everblue Management, and several of tech and sports entrepreneurs including Yext Co-Founder and President, Brian Distelburger; Doodle Founder, Myke Näf; and Topgolf Media President, YuChiang Cheng.
⬆️ The Upside: We believe that this move by Joseph Tsai. A growing number of team owners (e.g. Peter Gruber/Warriors/NBA, Dan Gilbert / Cavs / NBA..) have been investing in eSports over the past few years in order to tap into the fast growing eSports market expect to pass the $1B mark in terms of revenue this year.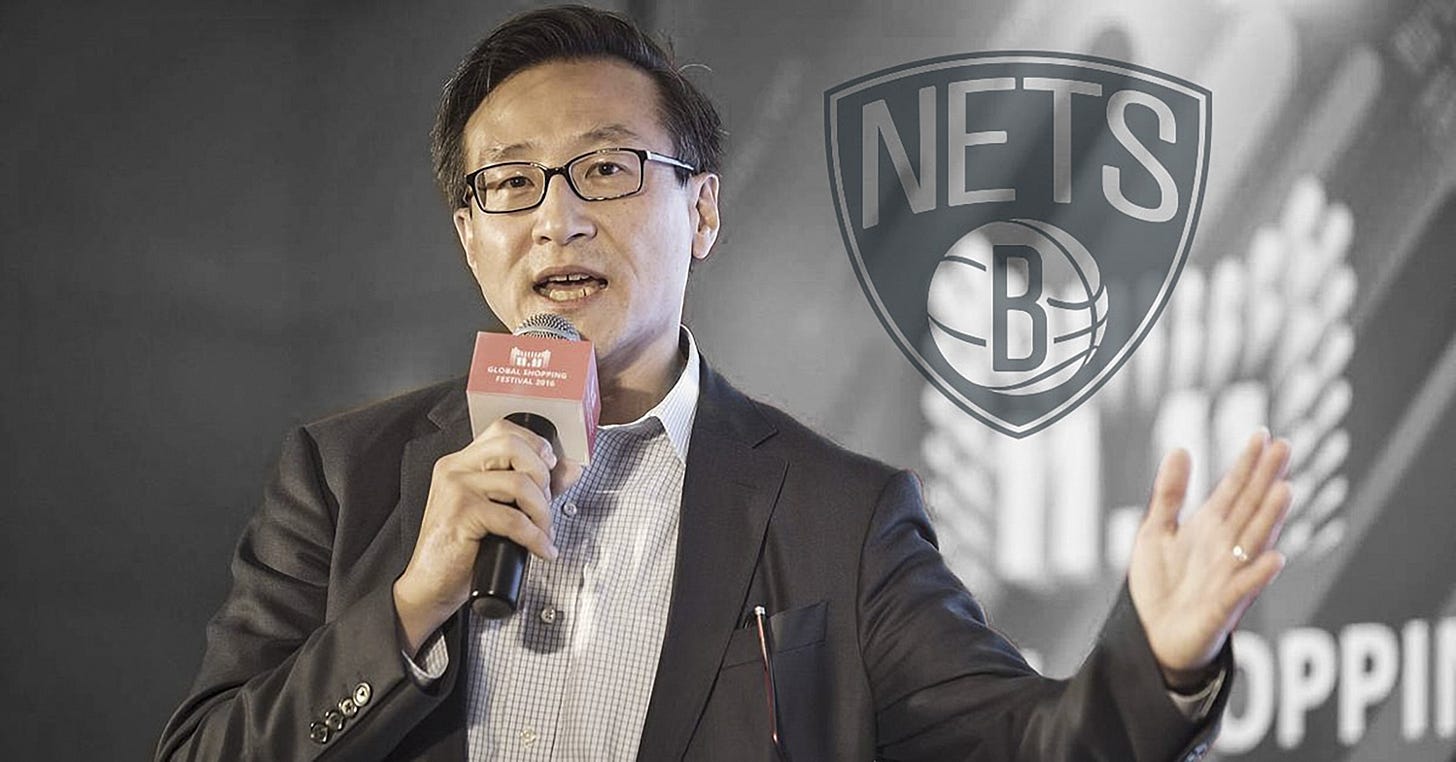 ---
? Sports Investment Trends — December, 2019
---
? Key Tech Sports Stats of The Week
1B: High blood pressure affects over one billion people according to the World Health Organization – a number that has more than doubled over the last 40 years and is estimated to grow to 1.5 billion by the year 2025.
$1B: NBCUniversal has received more than $1B in national advertising commitments for the 2020 Summer Olympics in Tokyo, the company said last week.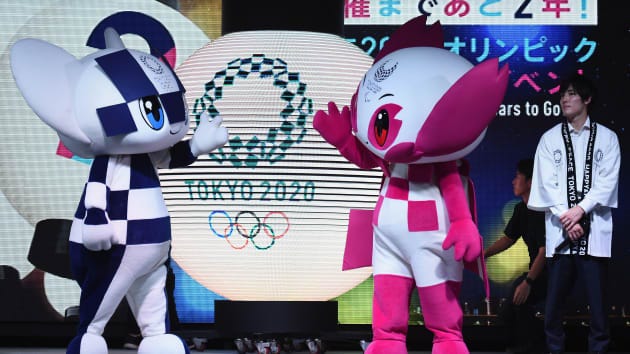 $324M: Ace pitcher Gerrit Cole signed a record nine-year deal worth $324M with the New York Yankees.
60M: Lebron James has signed a multi-year partnership with health and wellness company Calm. The first year includes a national marketing campaign, original audio content from the NBA star and Calm donations to youth organizations. Named Apple's 2017 iPhone App of the Year, Calm has seen more than 60 million downloads to date, averaging 75,000 new users daily. The company generated $22 million in 2017. In February 2018, the company raised $116 million from existing investors like CAA, Insight Venture Partners and Sound Ventures, valuing the business at $1B.
11M: FIFA 19, which is far more popular globally where it sold more than 11 million copies, sold roughly 1.2 million of those in the U.S. In comparison, NBA 2K19 and Madden NFL 19 were the two most popular sports video games, each selling roughly 2.8 million copies across the two platforms in the U.S. MLB The Show 18, despite only being available on Playstation 4, sold almost 800,000 copies.
$9M: On average NBA players earn an annual salary of $9M. This is up from $250k. Many believe that former NBA commissioner David Stern, who has been hospitalized this week, played a critical role there during his tenure.
9M: Currently, it is estimated that there are nine million UK Prime subscribers. The renewed push to add new subscribers is also aiding Amazon in its fight with Netflix, which has an estimated 11.3 million subscribers in the UK. Amazon Prime is currently making a significant push into English soccer, a move that is expected to change the landscape for major United Kingdom broadcasters.
330k: iFit, the company has 330,000 paying subscribers, adding 77,000 subscribers last quarter, according to the company. By comparison, Peloton has 500k paid customers.
---
? The Upside: Snapshots of The Week.
Most tweeted about sports team in 2019? Barcelona FC. According to Twitter, Barcelona FC beat Real Madrid in this metrics in 2019.
The Most Tweeted About Female Athletes:
Megan Rapinoe
Serena Williams
Naomi Osaka
Alex Morgan
Simone Biles
Becky Lynch
Marta
Ronda Rousey
Maria Sharapova
Katelyn Ohashi
The Most Tweeted About Male Athletes:
Neymar
Lionel Messi
Cristiano Ronaldo
LeBron James
Kawhi Leonard
Kobe Bryant
Tom Brady
Kylian Mbappe
Keisuke Honda
Antonio Brown
New blockbuster movie starring PSG stars. Here is the drawing that an artist put together. One can appreciate the creativity there.