Dear Friends and Members,
We hope that those of you located in the US spent a great 4th of July weekend. Last week MLS and NBA teams reported to Orlando FL to get ready to resume their respective competitions in July. The reality there is that players and coaches staff are being isolated and have to respect the social distancing protocol. It is the new norm in the world of COVID-19 we are living in but that is necessary to make sure that players and coaching staff are safe. Some players (e.g. MLS) have already tested positive to COVID-19 which is a reminder that even with all the proper measures there is always a risk.
In fact, since MLS training started in early June, +26 people connected to the MLS, including 18 players, have already tested positive to COVID-19. 668 MLS players have been tested for COVID-19, with a 2.7% positive test rate. The NBA, on the other end, recorded a 5.3% positive test rate when it announced its latest COVID-19 test results last Friday. Of the 302 NBA players tested, 16 tested positives. Lastly, the NHL has tested 250 players at club training facilities more than 1,450 times in total, with 15 players returning positive results.
On the social justice front, the Washington Redskins (NFL) and Indians (MLB) are looking into potential change their respective names. In addition, when the NBA resumes the season in Orlando, players will reportedly be allowed to replace their last names with statements on social justice. Most Formula 1 drivers also joined a 'take a knee' protest ahead of the start of the Austrian Grand Prix. The 20-strong field all wore black T-shirts, most with the messages 'end racism' across the front, while Lewis Hamilton's sported the 'black lives matter' slogan.
In the world of AR/VR and digital, Google bought AR glasses startup North for a reported $180M while Facebook revealed holographic optics for thin and light VR headsets. In the wearable and connected fitness world, Polar unveiled a new smartwatch, Garmin acquired algorithm startup FirstBeat and some new details on the Samsung Watch 3 got leaked. Lululemon also acquired connected fitness startup Mirror for $500M. In the world of esport, Everton announced 'eFriendly' initiative with Inter Miami CF.
If you have any questions about The Upside, need help with business development or fund raising, want to join our community of thousands of sports and tech execs (pro teams, leagues, athletes, investors..), or want to have access to our premium content, please check out Sports Tech Advisors and contact us at info@sportstechadvisors.co
? Top Stories We're Reading This Week
? Google Buys Smart-Glasses Maker North For A Reported $180M
?Facebook reveals holographic optics for thin and light VR headsets
⌚ Polar Unite is a bargain sports watch – with one major omission
⌚ Here's our first look at the new Samsung Galaxy Watch 3 smartwatch
⌚ Lululemon set to acquire home fitness startup Mirror for $500M
⌚ Why Garmin buying Firstbeat is big news for sports watches
? Everton announces 'eFriendly' initiative with Inter Miami CF
? Latest Investment Trends
? Tech Stats of the Week
? Snapshots of the Week
Let's jump right into the insights and upside for all of these top stories
---
? AR/VR/Video/Digital Sports News
? Google Buys Smart-Glasses Maker North For A Reported $180M | Via: PYMNTS.COM
Google's parent, Alphabet Inc., confirmed on Tuesday (June 30) that it has purchased North, the Canadian startup best known for Focals, its $600 smart glasses. Terms were not disclosed, but The Globe and Mail reported the deal was worth about $180 million.
"North's technical expertise will help as we continue to invest in our hardware efforts and ambient computing future," Rick Osterloh, Google's senior vice president of devices and services, wrote on the company's blog.
He said Google is building toward a future where all devices just work together and technology fades into the background. "We call this ambient computing," Osterloh wrote. For North's employees, it won't be much of an inconvenience. They'll join the Google team in Canada's Twin Cities, Kitchener-Waterloo, North's hometown, Osterloh wrote. North Co-founders Stephen Lake, Matthew Bailey and Aaron Grant said the acquisition is a good fit and, importantly, they're staying in Kitchener-Waterloo.
"Over the last while, it became clear that aligning with Google would significantly advance our shared vision," they wrote on North's blog. "We are looking forward to remaining in the region with Google."
Despite dropping the price of its Focals to $600 last year from the original $1,000, North had reportedly sold very few pairs, The Globe and Mail reported. A source told them it was unlikely that the company sold more than 1,000 pairs since its launch in late 2018. Focals is an augmented reality (AR) device that supports notifications from Android devices. Compared to Google Glass, North's smart glasses let Android users access any actions in their phone's notification center, such as answering emails, retweeting and getting play-by-play sports updates. When Google Glass launched in 2013, the expensive device was glitchy, had a short battery life and was described by some as "dorky looking." Google Glass was later abandoned by Google. But the report noted that just because something didn't work six years ago doesn't mean it can never succeed. North is convinced that its smart specs deserve a second run at greatness.
⬆️ The Upside: We believe that this is a good move by Google. It is also a indication that Google will be focusing its effort on the AR consumer space again. They could leverage North's patent and engineering team to offer sunglasses types AR glasses in the future similar to the North glasses. For North it should not come as a surprise to see the company being bought out as North laid off 40% of its staff a few months ago. Google is a good match as it has solid financial resources and can bring North's consumer AR glasses to the masses.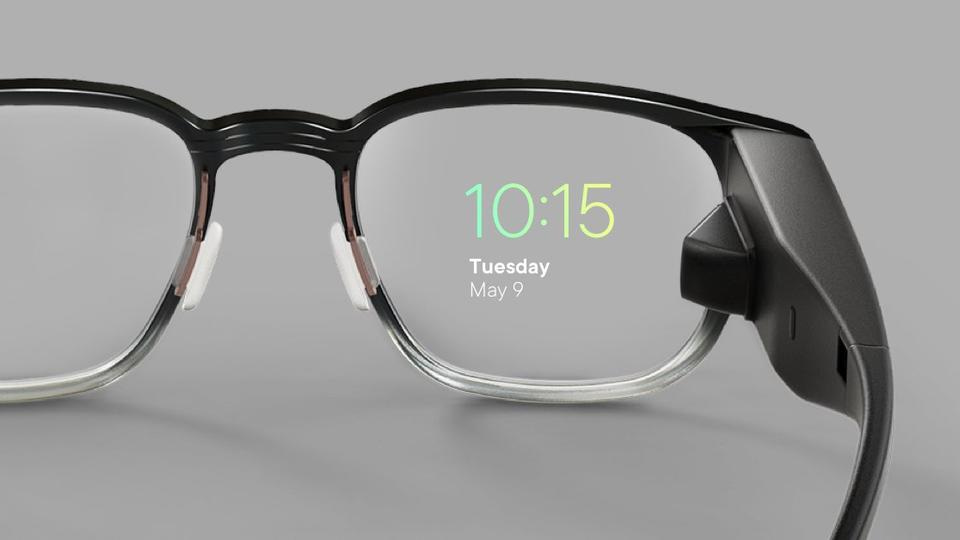 Picture: North's Focal AR glasses
? Facebook reveals holographic optics for thin and light VR headsets | Via: VentureBeat
Today's virtual reality headsets are universally big — closer to goggles than glasses, and even then, larger and heavier than modern ski goggles. While Facebook has shown prototypes of bigger and more complex Oculus VR headsets, it's made no secret of its interest in creating lightweight models that can be worn all day. Now it's revealing a holographic optical architecture designed for thinner, lighter VR headsets, which it expects will appear in future "high performance AR/VR" devices. Discussed in a Siggraph 2020 research paper titled "Holographic Optics for Thin and Lightweight Virtual Reality," the system uses flat films to create a VR display only slightly thicker than today's typical smartphones. Facebook's "pancake optics" design combines several thin layers of holographic film with a laser projection system and directional backlights, delivering either flat imagery or volumetric holograms depending on the sophistication of the design. Depending on how many color, lighting, and alignment-enhancing components a prototype contains, the thickness of the optical system can range from 11mm to just under 9mm.
There's one major caveat: The technology isn't ready for near-term deployment. As of now, Facebook's researchers have three prototypes, including a full-color display that's mounted on a test bench rather than wearable, and two wearable prototypes that deliver green-on-black imagery in either moving or static form. All of the prototypes use laser LCD illumination systems, and the three-laser full color prototype exhibits shimmering speckles, requiring a despeckler that's fine for static images but leaves color noise when displaying dynamic content. In addition to developing a more performant custom despeckler, the researchers say that they could deliver a wearable full-color prototype by adding either a holographic backlight or lens, but need more engineering work to get to that point. At this stage, the researchers believe that the system comes closer to delivering a viable lightweight VR solution than Microsoft's HoloLens 2 and Magic Leap 1, which are limited by roughly 40-degree fields of view, far less than is necessary to fill the eye with digital content. Over time, Facebook's goal is to deliver both resolution matching normal human vision and a large viewing eye box so that eyes can rotate to see content rather than just staring forward at a small window. The headset could be used for everything from office productivity — displaying a virtual computer and other tools — to Facebook-powered social interactions and games.
⬆️ The Upside: We believe that this is part of Zuckerberg's vision to offer some slim hybrid AR/VR AR glasses in the coming years to help bring AR glasses to the masses. But there is still a way to go before seeing this product commercialized. Of note, Facebook will face fierce competition there as there are other companies working on holographic optical systems for mixed reality applications. For example, Apple-acquired company Akonia was working on solutions years ago, and has sought to patent a retinal hologram projector system among other XR display technologies. U.K. startup WaveOptics is another player, backed by China's Goertek, while Samsung and Sony have backed a thin film holographic waveguide display from DigiLens. As an alternative, Germany's Fraunhofer has developed microdisplays that are much smaller than traditional VR screens and can be brought closer to the user's eyes, reducing the optical system's volume by 75% and weight by 50%. At the end of the day, this is all good news for consumers.
Picture: Facebook
---
? Wearables, Health, Nutrition News
⌚ Polar Unite is a bargain sports watch – with one major omission | Via: Wearable
Polar has announced a new budget fitness watch – the Polar Unite – which aims to offer insights for workout and functional fitness fans, but not runners. At just £134.50 it looks an absolute bargain, but there is a catch: the Polar Unite does not pack GPS, and is simply designed as a partner for those wanting to focus on the effectiveness and performance of gym and all-body workouts, with a focus on recovery. The Polar Unite fits right into the mold of the Polar Vantage M and Polar Ignite, with sporty straps, a thin and light build and plastic construction.
It weighs 32 grams, so it will be pretty unnoticeable on the wrist, and uses the 43mm case size of the Ignite. That's around the same weight as most fitness bands, such as the Fitbit Charge 4. It also packs in a bigger 174mAh battery than the Ignite, although lasts a day less in smartwatch mode. It essentially takes many of the features of the Polar Ignite, so Fitspark makes up a big part of the Unite's feature set.
Fitspark is Polar's fitness coaching system, which adapts your schedule to your physiological wellbeing, recovery and needs, as well as offering on-watch guidance through workouts. You'll find that on the Polar Unite, as well as the recovery metrics you need. You'll get data such as the time spend in heart rate zones, calories burned and the strain on your cardiovascular system, so you can recover properly. While there's no GPS built-in, the Unite will use your phone's if you take it with you. This is called Connected GPS, and is very much a personal choice whether this suits your needs. Many will take their phone for music/safety so it makes little difference. However, due to the placement of your phone about your person, we found that connected GPS data is less reliable than dedicated GPS from the wrist. Polar claims four days in watch mode with continuous heart rate tracking, and up to 50 hours in training mode with connected GPS – although there's no way your smartphone will make it that long. The Polar Unite tracks sleep with sleep stages, makes use of the Nightly Recharge feature found on Ignite and the Polar Grit X, which monitors your autonomic nervous system (ANS) recovery. There's also a fitness test, 24/7 heart rate monitoring (as you'd expect) and Serene – a breathing and guided mindfulness feature. For the price, the Polar Unite looks like a solid fitness watch, but just as we couldn't endorse the Suunto 3 Fitness for a lack of GPS, the omission of this feature perturbs us. Yes there's plenty of people out there that love to do functional fitness and other workouts that just don't require GPS for runs and cycles. But this is a Polar watch, and GPS just seems a needless omission.
The Polar Unite is available now at £134.99 in black, white, pink, and blue, with size small and M/L wristbands included. You can pick it up at the official Polar store.
⬆️ The Upside: We believe that the Polar watch is a good bargain but not offering GPS is a major omission. In addition the watch is fairly limited from a biosensing capabilties standpoint. It also does not support advanced sensors to measure things like HRV, hydration, and more. So we doubt that Polar will be able to take significant share away from incumbents like Apple or Samsung in the long run.
⌚ Here's our first look at the new Samsung Galaxy Watch 3 smartwatch | Via: Wareable
Proper pictures of the Samsung Galaxy Watch 3 have leaked, and it looks like the South Korean giant's next smartwatch will be a cracker. To catch you up, Samsung's next smartwatch has widely leaked, and looks set to be called the Samsung Galaxy Watch 3. No, you didn't miss a generation, but it looks like Samsung will skip on to Watch 3 to avoid confusion with the Galaxy Watch Active 2. We thought that perhaps this would unify the line-up into one smartwatch, but given the styling of these leaked pictures, that doesn't seem the case. Seen and shared by Evleaks, the Galaxy Watch 3 continues the traditional styling of the first Galaxy Watch. In the picture we see the 45mm Galaxy Watch 3, with a a stainless steel case (evident from the back), with two prominent pushers and a slightly notched bezel. We know that the new Galaxy Watch 3 is set to shrink in size to 41mm and 45mm case sizes, and pack in GPS, heart rate.
There's no sign from these leaks of whether the bezel will rotate, which was a key feature of the original Galaxy Watch and is rumoured to make a return. However, it features the same textured bezel edge as the original, which could indicate that it will rotate for navigating the Tizen OS. The Galaxy Watch 3 pictured also comes with a fetching leather strap, though it's not clear whether this will be a premium option – or it will ship with one as standard. Generally, sporty smartwatches ship with a silicone band, and given that the Galaxy Watch 3 will pack GPS and swimming features, it will be interesting to see whether this is an entry level option.
The Galaxy Watch 3 looks set to ship in August, and there's an Unpacked event scheduled for 5 August 2020.
⬆️ The Upside: The Galaxy Watch 3 does not seem to offer much surprises so far. It is also still unclear which new features the watch will offer to differentiate itself from its predecessors. Will the Galaxy Watch 3 support Blood pressure monitoring or hydration measurement? These are some of the key questions that still need to be answered. It will be critical for Samsung to offer highly differentiated features to continue to compete against Apple in the long run.
Picture: Samsung
⌚ Lululemon acquires home fitness startup Mirror for $500M | Via: TechCrunch
Lululemon today announced plans to acquire home exercise startup Mirror for $500 million. The fitness apparel company noted its plans by way of a press release, noting that it hopes to close the sale by the end of the second fiscal quarter of this year. The deal comes at a time when home workout solutions are in high demand. The COVID-19 pandemic has severely limited workout options for many across the world, and the continued closure of gyms has prolonged the problem. Even when they begin to reopen in different locales, it seems many will be wary of returning to a potentially high-risk enclosed space, so long as the virus continues to spread.
"In 2019, we detailed our vision to be the experiential brand that ignites a community of people living the sweatlife through sweat, grow and connect," CEO Calvin McDonald said in a press release tied to the news. "The acquisition of MIRROR is an exciting opportunity to build upon that vision, enhance our digital and interactive capabilities, and deepen our roots in the sweatlife. We look forward to learning from and working with Brynn Putnam and the team at Mirror to accelerate the growth of personalized in-home fitness."
The two companies have a relationship dating back to late last year, when Lululemon become an investor in Mirror. The $34 million Series B-1 brought in $34 million for the New York startup's $1,495 reflective guided workout machine, valuing the startup at around $300 million. The company has raised a total of $74.8 million from investors, including Point72 Ventures, Spark Capital, First Round Capital, Lerer Hippeau and BoxGroup. Karlie Kloss and Creative Agency founder Kevin Huvane are also investors.
Mirror has been viewed by many as an alternative to Peloton's wildly popular connected machines. There's stiff competition in the category of connected fitness slabs, including Tonal and Tempo, but Mirror continues to be the biggest name of the bunch. The company came out of stealth onstage at TechCrunch Disrupt in 2018.
⬆️ The Upside: We believe this is a good move from both Lululemon and Mirror. For Lululemon it is a direct response to address Peloton's competition. This acquisition will allow Lululemon to (1) tap into the fast growing Connected fitness market (2) Acquire a talented engineering team and new product offering and IP. (3) Acquire new users . For Mirror it is an opportunity for the company to give a good ROI to investors especially in the time of COVID-19 crisis. We also expect Tonal, a Mirror competitor, to become another key M&A acquisition target in the coming months.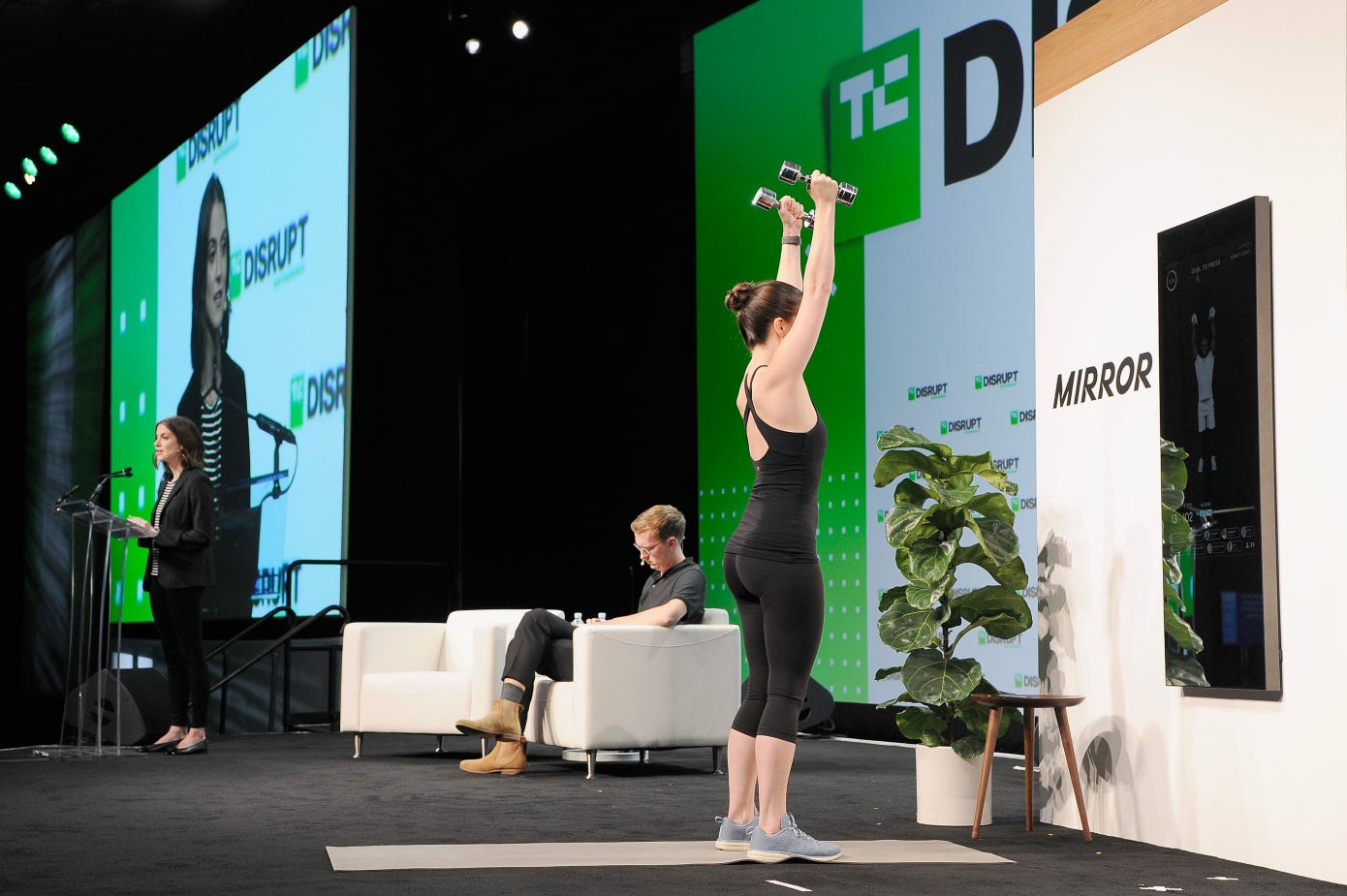 ⌚ Why Garmin buying Firstbeat is big news for sports watches | Via: Wareable
Garmin has bought Firstbeat, the company that powers most of its advanced fitness algorithms – and it's big news for the wearables market. You might not know what Firstbeat is, but essentially it powers all the really fun parts of Garmin fitness watches. The Training Effect, Training Load, Performance Condition, Recovery Advisor, VO2 Max – and all data that uses heart rate variability is powered by Firstbeat's algorithms.
Firstbeat doesn't make any hardware, it just licenses the tech that make sense of the data from Garmin's heart rate, GPS and motion sensors. But things have got interesting because Firstbeat has been providing the same thing for a lot of companies, and essentially helping other wearables provide Garmin's USPs for less money. We've seen Firstbeat stats – the exact ones you'll find on immensely expensive devices such as the Fenix 6 – appear on budget devices like the Huawei Watch GT2e, Amazfit Ares, Casio G-SHOCK H1000 and even Xiaomi Mi Watch Color.
And these devices are coming and eating into Garmin's piece of the pie. Garmin recently emerged as the third biggest manufacturer of smartwatches, behind Apple and Samsung. However, Huawei has already usurped it with monster sales in Q1 2020, and there's evidence that Xiaomi, Amazfit and Oppo could start encroaching if they ever get their act together in the US. We've often wondered how Garmin will fight back against the budget tech coming out of China, which now feature accurate sensors at low prices. So Garmin has moved to secure ownership of some of its best features, and now it owns Firstbeat's algorithms and licensing business. The first and immediate questions are about whether the company will still let third parties use Firstbeat tech. The short term answer is yes, as referenced in Garmin's press materials and confirmed to DCRainmaker. "Firstbeat Technologies will continue operating its Wellness and Professional Sports businesses," read the statement.
Licensing money will swell Garmin's coffers, but it can also make decisions about which companies are allowed to compete with it. We're sure that the likes of Amazfit and Huawei will soon replicate these features for themselves. But for now it puts the power back in Garmin's hands.
⬆️ The Upside: We believe this is a great acquisition for Garmin to enhance its product offering. It will be able to tap into Firstbeat's engineering talent to build new types of algorithms which will enable the OEM to generate new health insights and features about its users. Analytics and advanced algorithms have become a key differentiator among wearable vendors and we expect other OEMs to acquire startups similar to FirstBeat in order to further differentiate their offering in the long run.
Picture: Garmin
---
? Esports & Crypto-Currency News
? Everton announces 'eFriendly' initiative with Inter Miami CF | Via: InsiderSport
Everton has announced that the club will participate in an 'eFriendly' with David Beckham's Inter Miami CF on 4 July as the Premier League side looks to strengthen its fan engagement initiatives. The eFriendly will see Richarlison take on Miami striker Julian Carranza in a three-game FIFA tournament on American Independence Day, the duo will also answer questions about their respective careers and interests.
Fans will be given the opportunity to win signed Everton and Inter Miami CF Shirts by the two players as part of the event, which will be broadcast on the Premier League club's official channels from 5pm.
The initiative follows a long list of fan engagement opportunities that the club has launched in the last 12 months, including partnering with sleeve sponsor Angry Birds to integrate Jordan Pickford, Yerry Mina, Andre Gomes, and Goodison Park into the game. Additionally, through the global health pandemic the club, along with many other sporting organisations have integrated esports into its initiatives in order to tap into a younger market. Due to lockdown guidelines halting many clubs from participating in any traditional promotional activities, most sides opted to use FIFA as a tool to ensure that interest doesn't drop whilst the campaign was postponed.
It now seems that due the success of these events, alongside the uncertainty of planning tours outside of the UK, initiatives such as eFriendlies could be used by clubs in the future to increase their profile in other territories whilst travel restrictions still apply. The Premier League resumed its campaign earlier this month with Everton's Merseyside derby draw against Liverpool being the most-watched top-division game in the UK by garnering an estimated 5.5m viewers. MLS will hope that its resumption, which is set to resume on 8 July at Disney World, will garner an increased viewership in the US due to the lack of live sporting events in the country.
⬆️ The Upside: We think this is a logical move from Inter Miami FC and Everton. Let's keep inn mind that this announcement comes just a week after David Beckham entered the world of esport. This is another stepping stone for David Beckham to build an empire and become a major player in esport. Beckham is part of a global trend of athletes (Shaq, Steph Curry, Jordan..) that have jumped on the esport bandwagon in order to take advantage of this fast growing market which is set to reach $1.1B in revenue this year. You can check out our latest analysis: Esport: Hype Vs Reality.
Picture: Inter Miami FC
---
? Sports Tech & Health Investment (Fund raising, M&As) Trends — July 2020
Lululemon acquires home fitness startup Mirror for $500M. Via: TechCrunch
Google Buys Smart-Glasses Maker North For A Reported $180M. Via: PYMNTS.COM
---
? Key Tech & Biz Sports Stats of The Week
$171B: Jeff Bezos's net worth hits a new record high of $171B.
$2.85B: As MLS expands, teams are moving away from the publicly-financed stadium route. There are currently seven teams developing privately-financed homes worth a collective $2.85 billion.
Stadiums in the works:
Austin FC – $260 million stadium and a $45 million training center
Columbus Crew SC – $300 million
FC Cincinnati – $250 million
Inter Miami CF – $60 million training facility and a stadium as a piece of a $1 billion development
Nashville SC – More than $325 million
Sacramento Republic FC – $252 million
St. Louis FC – $400 million
$900M: The NBA is projected to lose $1 billion even before the costs of Orlando were figured in, a number heavily driven by lost ticket revenue. However, the extra games will help the NBA retain millions in TV revenue, including approximately $900 million from the playoffs.
$500M: Lululemon is allegedly set to buy Mirror for $500M..note: Lululemon is one of Mirror's investors.
$373M: The Football Association's (FA) chief executive Mark Bullingham has announced that the organisation is set to lose £300m ($373M) and make 124 positions redundant as a result of the global health pandemic.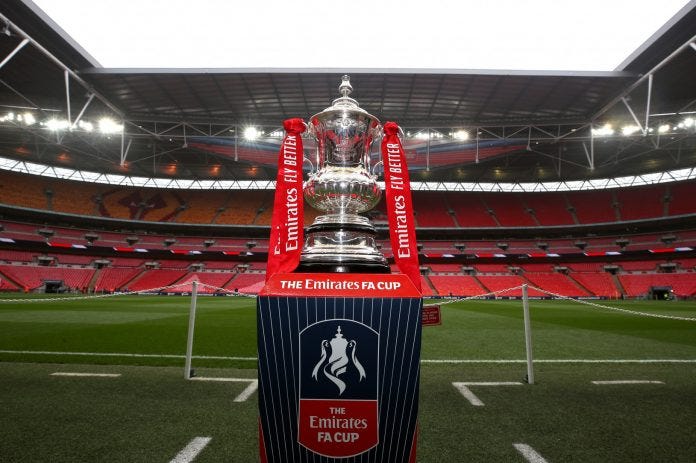 $317M: If Kylian Mbappé extended his contract with Paris St-Germain from June 2022 to June 2023, his estimated transfer value would increase from €242M ($272M) to €281M ($317M).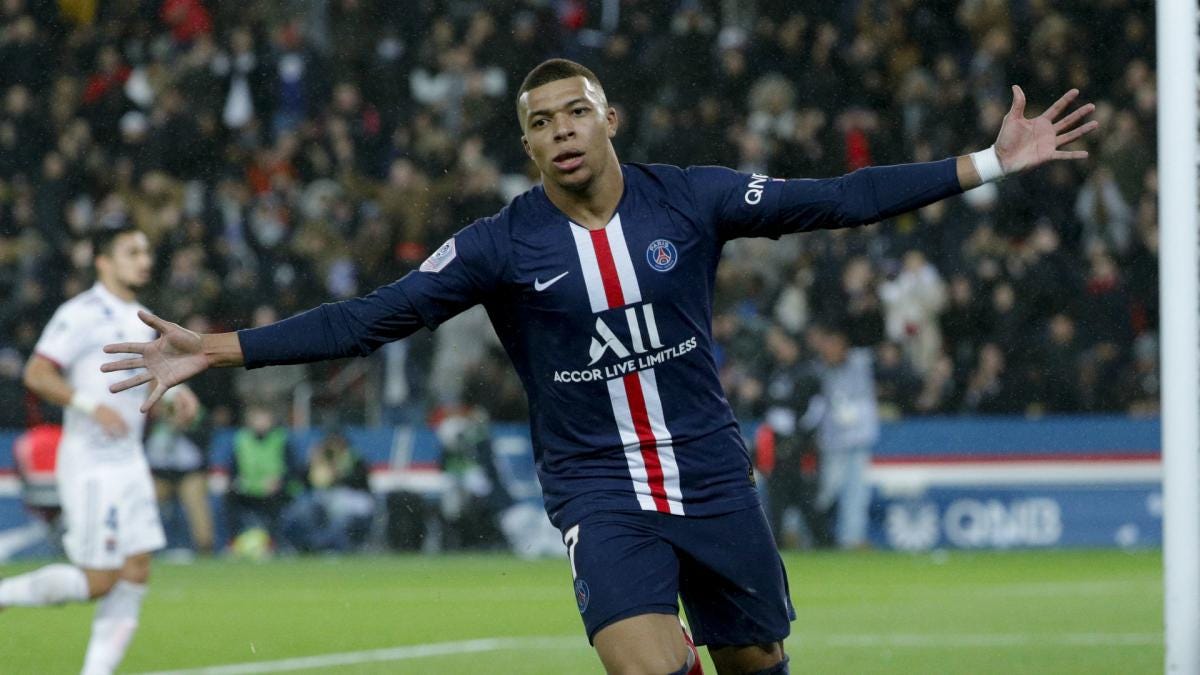 $150M: The Orlando bubble where NBA players will be staying to resume the NBA competition is set to cost the NBA more than $150 million. The costs include housing the 22 teams and support staff at three resorts, as well as the rental of the seven practice courts and three arenas.
$100M: Wimbledon, which was scheduled to start today, is set to receive more than $100 million thanks to a pandemic insurance policy. Tournament organizers canceled the event for the first time since 1945 because of the coronavirus.
1M: The Premier League has offered its support to the Women's Super League and Women's Championship by providing 'more than £1m' to help the competitions restart next season.
700: The only two active players to reach 700 goals.
20: 20 years ago the French Football Team won the 2000's Europe Soccer Cup against the Italian Football Team.
16: Six years ago today, Tim Howard made 16 saves against Belgium—a FIFA World Cup record to this day.
---
? The Upside: Snapshots & video of The Week.
NBA & Social justice. When the NBA returns to play in Orlando, players will reportedly be allowed to replace their last names with statements on social justice.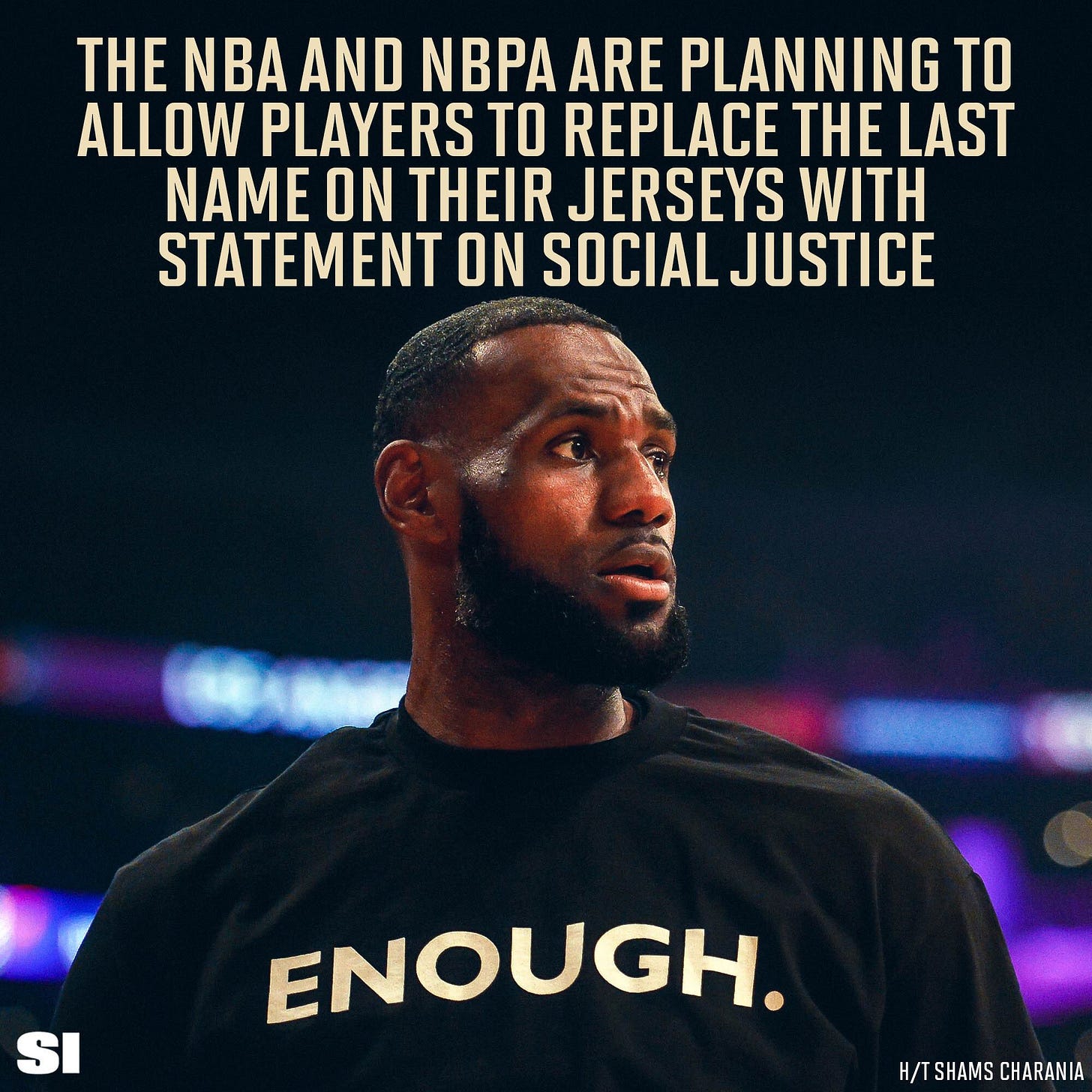 F1 drivers take a knee. Most Formula 1 drivers joined a 'take a knee' protest ahead of the start of the Austrian Grand Prix. The 20-strong field all wore black T-shirts, most with the messages 'end racism' across the front, while Lewis Hamilton's sported the 'black lives matter' slogan.