Siri Founder Chats About AI & Sports
Dear Friends and Members,
Today we're excited to officially launch our new weekly market intelligence newsletter. "The Upside."
The Upside is powered by Sports Tech Advisors, a sports advisory firm and spin-off of SportsCouncil SV. Now, with a new team of writers, our goal is to provide timely, actionable insights, trends, data, and reports to you — our global sports and tech community.
We'll also feature exclusive weekly podcast interviews with world-class sports figures and top tech executives. If you want to become a "premium" member which gives you access to special analyses and podcast interviews, survey data, and more, click on the "subscribe now" button below to sign up to the premium plan and choose your monthly or annual pricing option:
With that being said, on Wednesday we'll publish our first podcast interview with Adam Cheyer, the founder of Siri (sold to Apple) and Viv Labs (sold to Samsung).
Known as a world's pioneer in the world of AI, Adam gave us his insights on what it was like to build Siri, work with Steve Jobs, and more importantly, what kind of AI sports experiences we're likely to see in the coming years. In addition to how sports experiences will leverage the power of AR and VR, Adam believes that:
"AI, in general, will absolutely optimize both the individual, how they perform, and teams (..) And, of course, an assistant as an interface to that AI knowledge base will be incredibly powerful. A coach will be able to say, "Bring up recommended plays that I should do in this situation."
To be able to listen to Adam Cheyer's full interview to be published on Wednesday, be sure to sign up for our premium subscription now by clicking on the "subscribe now" button above. Premium members will also be able to get access to our full analysis of the market to be published later this week, in addition to a deep-dives into the key players, market trends, and use cases that are shaping the AI Sports world.
---
? Top Stories We're Reading This Week
?Facebook Announces Oculus Rift S
?Sony Files New Patent for Wireless VR Headset
?Google Announces New Streaming Platform
?Magic Leap Announces Partnership With SK Telecom
?Will One Major U.S. Sports League Launch a Truly Game-changing AR App?
⌚️Tag Heuer, Alpina Launch New Smartwatches at Baselworld 2019
❤️Boldly Going Places: We Speak With HAX startup BOLD Analytics
?Alexa: What are the Odds my Favorite Team Wins March Madness?
?What 47 Million Americans Legally Betting Means for Sports
?Buffalo Wild Wings Pulls All Stops for March Madness
?Warriors Make eSports Splash, Draft First Female Gamer for NBA 2K Team
?AT&T Announces eSports Partnership
?Houston Texans Announce Social Justice Fund
? Serena Williams, Mojo Vision, Scope AR and TJ Sports Headline Top Sports Tech Investments
Let's jump right into the insights and upside for all of these top stories.
---
? AR/VR/Video Sports News
Sony Files Wireless PSVR Patent | Via: Upload VR
Last week Sony filed a new patent for its VR headset. It details a headset that seems to "wirelessly" communicate with a piece of hardware separate from the PS4 itself. It's not clear if this is simply a new version of PSVR or a full PSVR 2. The patent shows the kit running on a PS4 and using a PlayStation Camera, but these could all be placeholder images for what's next.
⬆️ The Upside: Sony is simply trying to keep up with the competition here in the VR headset space where most VR vendors (Facebook, HTC, etc.) have already announced new "wireless" VR headsets (e.g. Oculus Quest) as a way to provide a better VR experience and help further drive VR headset unit sales that have been disappointing so far.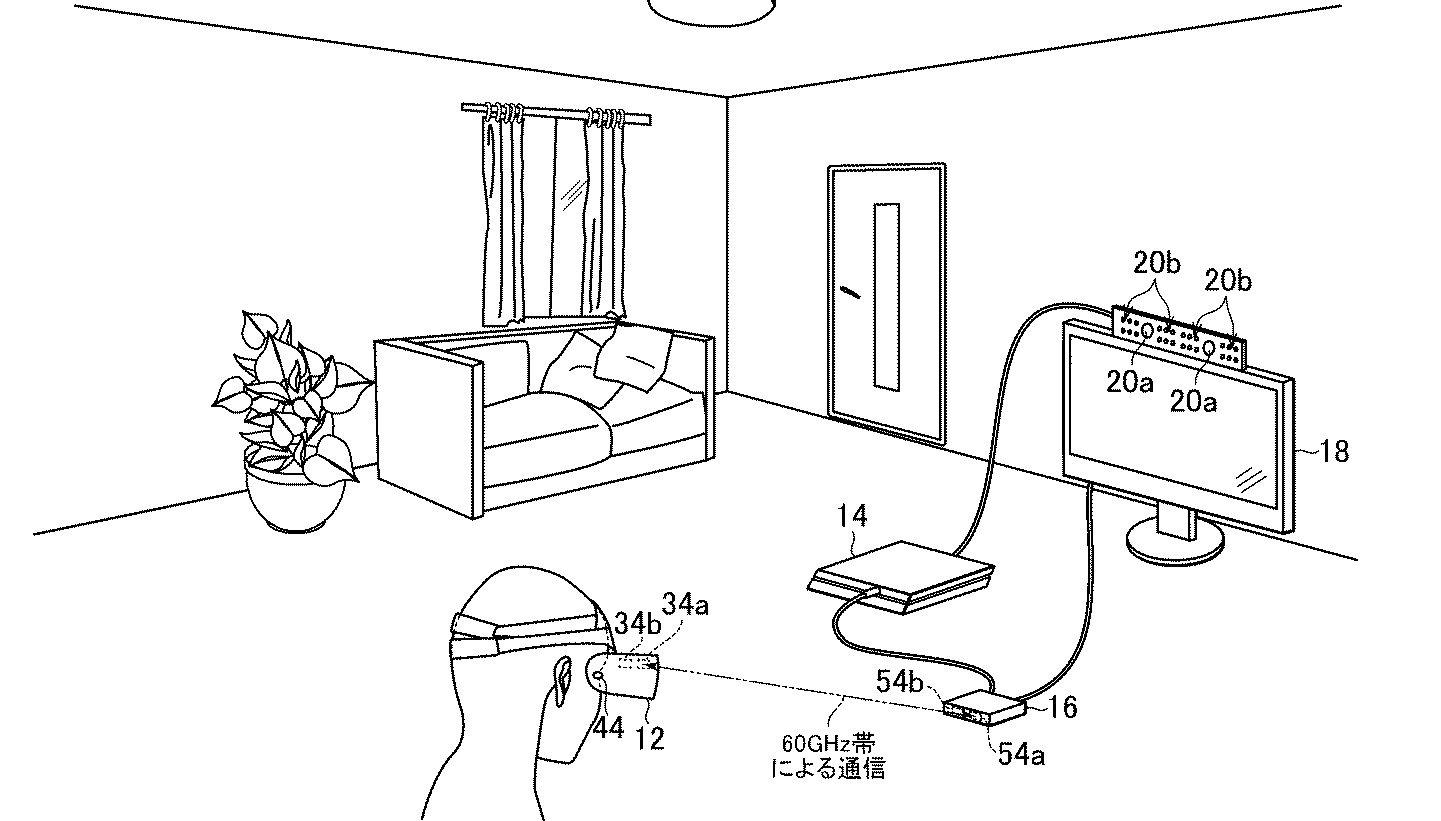 Google Announces New Gaming Platform Called Stadia | Via: Engadget
Last week Google made a big splash by announcing Stadia, a new gaming platform. Google's plans for its streaming service bring the industry's "Netflix for games" promises to life. Stadia will allow developers to sell their games in new ways, including directly via YouTube and Twitch live streams. For example, load up a trailer for Assassin's Creed: Odyssey on YouTube and, at the end, click the "Play" button and the game will load in as little as five seconds in your Chrome browser — ready to play. Google is teaming up with Unity and Unreal to help drive adoption.
⬆️ The Upside: This is part of Google's overall strategy to find new revenue streams and drive its top line beyond its core ad business. Some might call it another "big bet." Google will be able to leverage its growing cloud network that includes 7,500 nodes globally. However, Google is set to face fierce competition in the online gaming space especially Microsoft (XBox game, Nvidia GeForce Now, PlayStation Now). So Google will have some catch up to do, but with a growing adoption of its hardware ecosystem (e.g. smartphones, VR headsets, tablets, smart TVs), Google has an opportunity to disrupt the $138B gaming industry here.
Facebook Launches Oculus Rift S to Give us a Taste of the Oculus Quest | Via: The Verge
Last week, Facebook announced its new VR headset called the Oculus Rift S, priced at $399, and set to launch this spring. With the Rift S, Oculus got rid of the external sensor-tracking system, instead replacing it with the integrated "inside-out" Oculus Insight tracking system, which is core to the Oculus Quest standalone headset. Oculus has teamed up with Lenovo on the design side of things.
⬆️ The Upside: The Oculus Rift S is for VR enthusiasts and especially gamers looking for a better experience with a VR headset that has more pixels, no webcams, and fits better onto their head. Let's face it, for $50 more than the existing Oculus Rift, they can get a VR headset with better pixel resolution — so it is a no brainer. But, Facebook will face tough competition there, especially from Microsoft (VR XBOX and its 59M XBox live users), Google (DayDream) and Sony (PSV and its 110M Sony networks users).
Magic Leap Signs Deal With SK Telecom to Bring 5G to its MR Headset | Via: Next Reality News
The week Magic Leap announced a new carrier partnership with leading South Korean carrier SK Telecom so that SK Telecom can provide 5G connectivity to thje Magic Leap MR headset. Although there's no official product or service announcements tied to the deal, much like the AT&T pairing, the SK Telecom partnership will work to support accelerators, hackathons, and enterprise solutions focused on the Magic Leap platform.
⬆️ The Upside: This is part of Magic Leap's overall strategy to team up with leading global carriers in order to provide a global end to end wireless and seamless 5G MR experience and differentiate its MR product. Beyond this 5G deal, it will also help Magic Leap attract local developers to help them build new MR apps for the Magic Leap One. Magic Leap likely also intends to leverage SK Telecom's network to work with local enterprise customers and go beyond the consumer market and drive unit sales and overall revenue.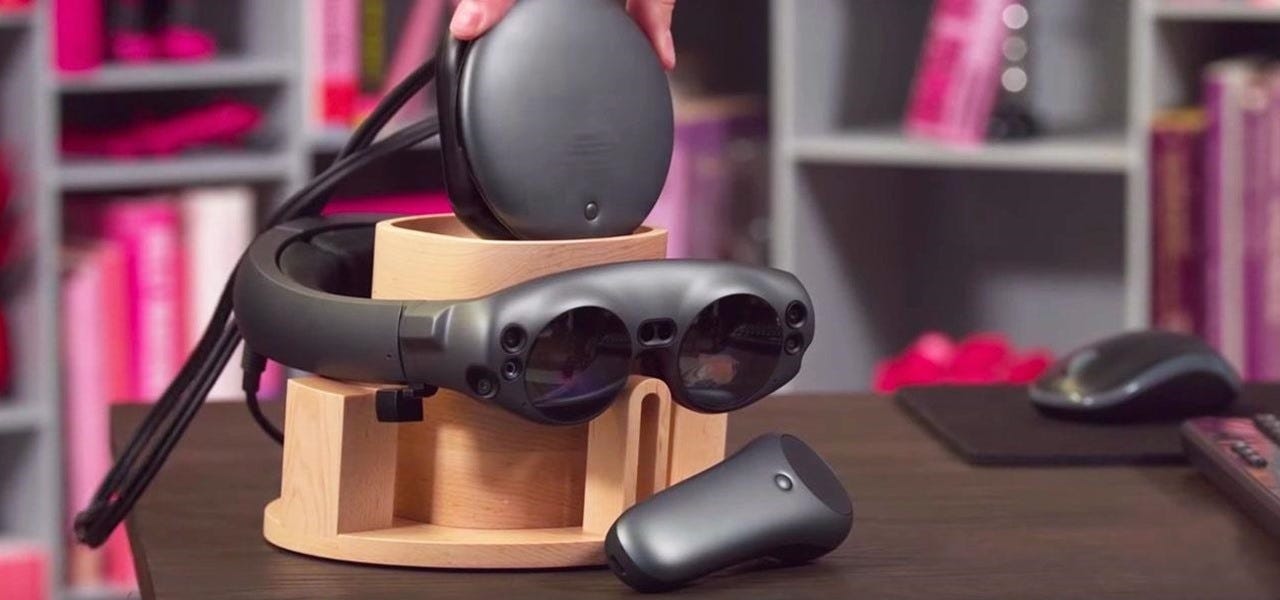 ---
? Our weekly Sports Tech Prediction
Each week we'll make one sports tech prediction based on conversations we've had with top sources and our vision of the market.
So what's our weekly prediction?
We believe that in 2019 one major U.S. professional sports league will launch a truly killer AR app leveraging live biometric data of players.
Based on our sources, this is a hot topic among top pro U.S. leagues. According to one of our sources, two years ago, one major American pro league was in conversations with a major global sports apparel company to build this type of experience on television to illustrate the live biometric data of players as an AR overlay and supplemented with an AR second screen app. But, it never happened.
This time, based on our conversations, we believe 2019 will be the year that a sports league builds such an experience in concert with a second screen AR app using players' live biometric data. We also expect sports betting to become a big part of such an AR app experience. Today, most wagering is placed in advance of games being played on money lines and other player propositions based on possible outcomes. Biometric data helps impact the emerging in-game wagering market which range from next team play selection to who will score or advance next for a team.
Ultimately, these live AR experiences will help the leagues and business owners to increase the stickiness of their apps, bring new sponsors, increase viewership and fan engagements, and drive their top line. We'll continue to monitor this hot space for further news updates.
---
? Wearables & Health News
Sports Tech Advisors wearable health startup of the week: BOLD Analytics
Last week we had the pleasure to meet the CEO of an innovative Silicon Valley based wearable health startup called BOLD Analytics. They gave us a sneak pick of their cuff-less blood pressure monitor. Concretely users simply need to touch the 2 sensors on the device using their 2 fingers in order to measure their blood pressure. Think AliveCor, but for Blood pressure. There's a massive opportunity here. They're targeting a sub-$100 price point for this device and expect to sell at pharmacies like Walgreens or CVS.
?Watch a video of our interview with the CEO providing a demo of the device here.
⬆️ The Upside: Many wearable health startups (Blumio, Sensifree) have tried to crack the code of non-invasive blood pressure measurement using contactless biosensors, without much success. We believe that BOLD Analytics is a simpler, less difficult approach to measure blood pressure in a more comfortable way for users. While BOLD Analytics has some work to do on the software and hardware side, we believe that BOLD Analytics has a great opportunity to tap into the massive blood pressure market which impacts 75 million American adults (29% or 1 in every 3 American adults) every year.
Tag Heuer Announces New Smartwatch for Golfers | Via: Wareable
Last week at Baseworld 2019, Tag Heuer announced a new Connected Modular 45 Golf Edition — a special golf watch version of its Swiss Made smartwatch. Little has changed on the outside, but it offers GPS capabilities as well 39,000 courses with 3D fly-pasts, data tracking and even club recommendations. During a round users can use their finger to scroll through a 2D top-down map of every hole. They can also track the distance of shots using a measuring feature, which tracks their walk to the ball and offering a straight line distance on how far they hit. Everything is sent to the partner app for a full tracking of your stats, rounds and scores.
⬆️ The Upside: This is part of Swiss watch companies goal to target specific demographics and sports enthusiasts — like Golfers. While the watch has great GPS tracking and 2-D tracking capabilities, it lacks biosensing (like HRV) capabilities and it's quite expensive ($1850). It's no threat to the Apple Watch today, and we don't expect Tag Heuer to sell lots of units at this point.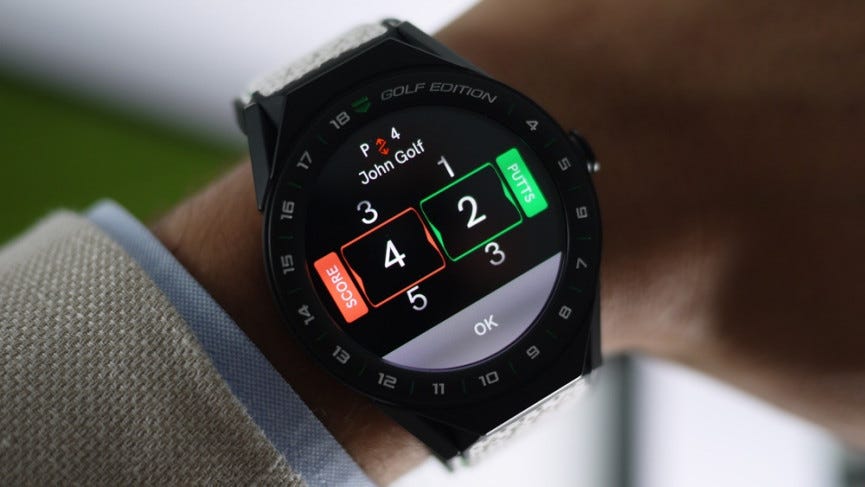 Alpina Unveils New Hybrid Watch With HR Sensing Capabilities | Via: Tech Radar
Alpina announced an update to its AlpinerX hybrid smartwatch at Baselworld, with designs inspired by the Kickstarter community. Like the 2018 AlpinerX, the company notes that an array of sensors are on the outdoor watch in order to help track UV levels, temperature, altitude, pressure, and north direction. There's now a heart rate monitor onboard, too, for those who want that extra hit of biometric data from the watch. Alpina will be selling the 2019 AlpinerX models for 895 CHF, which translates to roughly $900.
⬆️ The Upside: In our view, the new Alpina X provides very little improvement compared to the older version. While HR sensing is a logical step, the watch is not highly differentiated and is expensive. Therefore, it's not a threat to Apple. However, Alpina fans who love the brand and design and can afford to pay $900 for this watch, will likely jump on the bandwagon. At the highest level, Alpina needs to go beyond HR sensing, add HRV/fatigue and sleep-tracking capabilities in order to truly differentiate its smart watch offering.
---
? eSports Sports News & Crypto-currency News
AT&T Teams up With the ESL to Make a Bigger Push Into eSports, Drive its Mobile Gaming Business | Via: Mobile World
Last week, AT&T partnered with eSports company ESL to launch a new mobile gaming league, marking the operator's latest move to deepen its involvement in the growing entertainment segment. The new ESL Mobile Open league kicked off their first season on March 18 and are offering a prize fund of $330,000.
⬆️ The Upside: This is part of AT&T's strategy to become a bigger player in eSports. Last year, the carrier became an ESL gaming sponsor, so this is a natural evolution for AT&T. But more importantly, it should help AT&T grow its mobile gaming business where eSports gamers and fans are a driving force. By doing so, AT&T is hoping to tap into the fast growing eSports market expected to reach $1.1B in revenue in 2019, with North America generating 37% of the total, followed by China (19%) and South Korea (6%), according to Market research company Newzoo.
F1 Star Fernando Alonso Joins Board of Motorsports Games | Via: The eSports Observer
Two-time Formula One World Champion Fernando Alonso is now an investor and board member of Motorsport Games. Motorsport Games runs the eNASCAR Heat Pro League and the Le Mans Esport Series, among others. According to the announcement, Alonso will help shape the organization as it invites other global motorsport brands to join forces.
⬆️ The Upside: It's no surprise to see Alonso invest in eSports and become board member of an eSports organization like Motorsport Games. Alonso can leverage its global brand, and network to help them bring new partners and investors. For Alonso there could be a big upside based on the fast growing adoption of eSports. So it is a win win for both parties. Many other athletes and celebrities have invested into eSports startups. Those include Michael Jordan, Shaq, Steph Curry, Alex Rodriguez, Mark Cuban, Drake, J Lo, Tony Robbins, among others. We expect plenty of other celebrities and stars to follow suit.
First Woman Joins Warriors eSports Team, Becoming the First Female eSports Gamer to Join NBA 2K League | Via: NBA
Chiquita Evans became the first woman ever drafted into the NBA 2K League, going in the fourth round to Warriors Gaming, which is operated by the NBA's Golden State Warriors. A former college and semi-pro basketball player, Evans is now the eSports league's first female pro, one of the 126 players who will make between $33,000 to $37,000 per season, plus benefits and team housing.
⬆️ The Upside: There's a lack of diversity in the eSports pro gamer industry so this is an important milestone for the history of the sport. In fact, prior to last year's draft, NBA Commissioner Adam Silver called the lack of gender diversity "a disappointment for all of us so far." Hopefully, this should convince other pro teams to follow suit and draft more female eSports gamers.
---
? Tech Madness: NCAA Tourney Showcases Emerging Technology
Yesterday concluded one of the most anticipated four-day runs on the American sports calendar. March Madness is the culmination of the NCAA college basketball season and crowns one men's and women's team champion from a pool of 351 colleges across 32 different conferences.
Picking winners and filling out brackets has become a national past time. It's also become a science.
Brackets in the Cloud
The odds of picking a perfect bracket are infinitesimal. Nearly impossible. So long are these odds, that Warren Buffett famously put up a billion dollars of his cash to the person who could pick the perfect bracket. Shocker: Nobody did.
According to a Duke mathematics professor, the odds of selecting a pitch-perfect bracket are positively staggering. He pegs the chances of being one in 2.4 trillion, but that was adjusted based on a top seed never being beaten by a 16th seed, and we saw how that story changed last year.
This year, Yahoo! is making things much more interesting by giving the best bracket of all their entries a million dollar purse.
⬆️ The Upside: As brackets become more competitive and purses continue to grow as sports and fantasy sites continue to bank on the eyeballs pouring into their bracket games for March, so too will the growing list of web sites and apps that leverage analytics, data, and AI to help you pick games. The NCAA partnered with Google Cloud to create their bracket analysis tool, Bracket IQ which is tracking the tens of millions of brackets to see who can pick the best one. As of today, there's just one perfect bracket left heading into the Sweet 16. According to Sports Illustrated, this may be the only perfect bracket ever to make it out of the first three rounds of college madness. The bracket, titled "Center Road" has a final of Gonzaga and Kentucky, with the Zags cutting the nets and enjoying their first "One Shining Moment."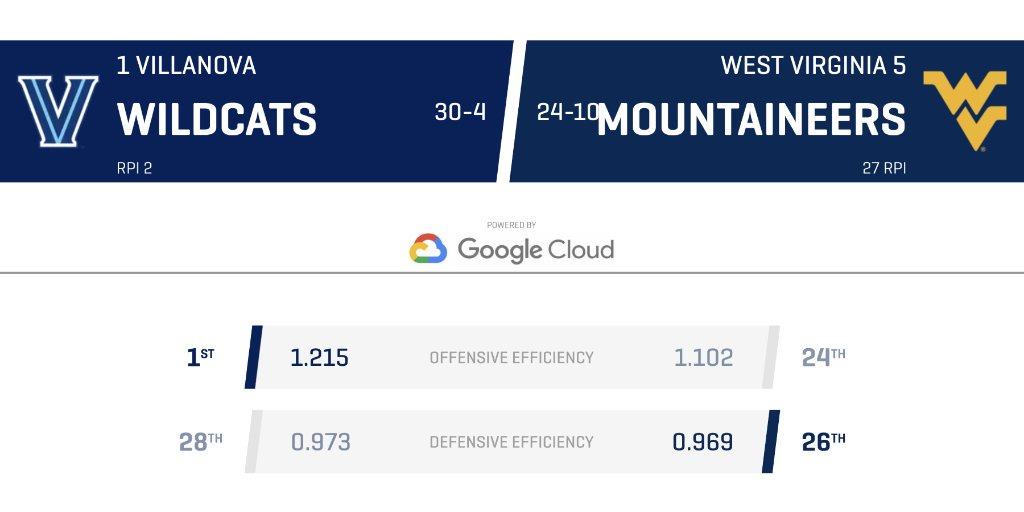 Alexa? What are the odds of seeing my favorite team winning March Madness this year?
For those of you who are into March Madness, there is an Alexa skill for that. You can ask Alexa about the odds of seeing your favorite March Madness team win the tournament. Users can also ask Alexa "Open March Madness" to get live scores and more.
⬆️ The Upside: We believe that we're moving towards smarter Alexa/Google Assistant skills. Why? Because voice assistants are accessing more data, and becoming much better at analyzing such data. Generally speaking, sports fans can ask Alexa, Siri, Google Assistant live score updates about their favorite teams, when the next game is going to be, or ask stats about specific teams or players. In the future we believe that voice assistants will be able to handle more complex inquiries, know more about sports fans' preferences, and anticipate their needs. Sports fans will also be able to start a conversation on Siri on their iPhone and continue the conversation in a very seamless way on an iPad. Samsung plans to enables such seamless cross platform AI conversational experience via its Bixby platform (based on Viv Labs) in the near future.
ShotTracker Teams up With CBS to Bring Advanced Analytics to March Madness | Via: Sports Video Group
Kansas City-based ShotTracker continues to make waves as the startup announced a partnership with CBS Sports Network as part of March Madness. Fans watching CBS Sports' coverage of the Mountain West Tournament were treated to a deeper analytical dive into the games, courtesy of a ShotTracker sensor-based tracking system. All ShotTracker data is fed through the system and displayed on the ShotTracker app in real time: box scores, zone charts, and more.
⬆️ The Upside: ShotTracker is a leading player in the world of data analytics for live TV. We are big believer in how live players' data will be able to revolutionize the live sports TV experience. The NFL has worked with Zebra for years and broadcasters have been able to use the data from Zebra's RFID tags located on players in order to enhance the sports TV experience. In the future, we believe that we will see AR apps that will enable fans to point at players and see their live biometric data (speed, acceleration, hydration level, HR..) in real time. ShotTracker has already built such AR app. The NHL also built a second screen AR app showing the speed of the puck in real time as an AR overlay. This is the kind of AR app that will appeal to sports fans and transform the sports viewing experience, and based on our sources, many pro teams are working on launching this type of AR experience in the future.
The Odds Favor March | Via: CBS 60 Minutes
This year, it's expected that 47 million Americans will bet more than $8.5 billion on NCAA college basketball games.
That's a number that reflects both wagers taken on games and the futures market of teams fans predict will win the tournament, in addition to brackets played amongst friends and office colleagues alike.
⬆️ The Upside: Last year, a landmark Supreme Court decision paved the way for legal gambling in eight states and oddsmakers and emerging startups alike are all keeping their eyes on how the now-legal, public market fares and whether or not legal gambling will carve a chunk of the illegal offshore gambling that was the only option for Americans living outside of Nevada. Without a doubt, a crop of startups will emerge touting how their data analysis tools, algorithms, and proprietary AI models can help give 'an edge' to American gamblers. Two media entities have already seen a huge foothold in a nascent media landscape that are now covering gaming. Just think, a few years ago, ESPN personalities were almost forbidden from discussing gambling, and now they feature segments talking about point spreads and outcomes. Former ESPN sports business reporter Darren Rovell left the network to join The Action Network, which evaluates sports gaming news and allows subscribers to track and manage their bets. VSiN, the Vegas Stats and Information Network is a fledgling 24-hour podcast channel that is also dabbling in live video. Late-night television personality Cousin Sal also has launched a successful gambling podcast, Against All Odds, and is a regular contributor to FS1's daily wagering television show, Lock It In.
The business of sports gambling is going to be huge — not only for new digital media properties, but also the startups creating tools to help bettors place smarter, more informed wagers, before and during sporting events.
Buffalo Wild Wings Pulls Out All Stops In New Bid to 'Re-Attract' Sports Bar Crowd | Via: AdAge
Did you know that vasectomy procedures increase just before March Madness?
Well, Buffalo Wild Wings rolled out a series of three new commercial campaigns from Martin Agency that highlight the medical procedure and even rolled out, ahem, comforting "Jool" stools at two physical locations. Famous for their 'Overtime' commercials, the restaurant is looking to move into new territory, and even trying to bring back traditional in-location sports viewing while shedding their "fast-casual" image. And safe to say, they really know who their target demo is.
⬆️ The Upside: There's some fascinating insights to be learned from B-Dubs here. And, chances are pretty good that if you're watching NCAA tournament games, you've heard the familiar new refrain of their campaigns, ending with a signature "Roar." Buffalo Wild Wings is leveraging its partnership with the NCAA to mine unique marketing advantages and story angles not available to others. The March Madness event is widely-available universally to those who hold a smartphone or online access — games are freely available without sports packages. So, Buffalo Wild Wings is rallying fans to return to sports bar roots by enjoying the game without worrying about bandwidth, buffering speeds, or the lonesome watching in suburban fan caves. In doing so, the brand is re-establishing their sports bar roots and countering digital and mobile viewership trends. Interesting in this are the potentials that a chain with the adoption of BW3 has as sports viewing change. Could the chain leverage tech partnerships to bring in new ways to interact with sports with fans in physical locations? Could they usher in partnerships with wagering and betting for states with legalized gaming to become a local "sportsbar-book?"
---
? Social Impact Sports Tech News
Houston Texans (NFL) Launch a Social Justice Fund | Via: Houston Chronicle
Last week the Texans launched a social justice fund through their charitable foundation. The fund will help nonprofit organizations in the Houston area to support youth and legal services. The Texans will give $100,000 to support the following organizations: 8 Million Stories, Restoring Justice, and the YMCA of Greater Houston.
⬆️ The Upside: Initiatives around social justice has become a hot topic among NFL teams. The Eagles and Lions already announced similar initiatives earlier this year. The NFL also announced the launch of the Inspire Change platform, which showcases the collaborative efforts of players, owners and the league to create positive change in communities across the country. We expect more NFL teams, or pro teams in general, to jump on the bandwagon, leverage their brand and reach to help their local communities.
Black Girl Hockey Club Growing, Now Has 200 members | Via: NHL
Metropolitan Riveters defenseman Kelsey Koelzer, a Horsham, Pennsylvania native who became the first African-American selected with the No. 1 pick in National Women's Hockey League Draft in 2016, remembers few instances when she was singled out because of her sex or race when she was growing up, but knows there are others who weren't as fortunate. This is one of the reasons why Renee Hess created the Black Girl Hockey Club. She founded the club at the beginning of this season because she wanted to create a comfortable atmosphere for black women to watch hockey games together. But successful outings to Washington, New York (Manhattan and Brooklyn) and Nashville and the exponential growth in membership to more than 200 got her thinking about what the group could do beyond going to games.
⬆️ The Upside: The Black Girl Hockey Club is a great initiative in the world of hockey or pro sports in general. Black players in the NHL are still a rare sight: in the NHL's nearly 100-year history, there have been just over 70 black players. Some argue that this is likely due to the low interest, and little access to opportunity and training. In 2011, the NHL was composed of 93% of players who identified as white, with the remaining 7% identifying as varying ethnicities. So there is a lot of room for improvement here in terms of diversity. By comparison, according to racial equality activist Richard Lapchick, the NBA in 2015 was composed of 74.4% black players, 23.3% white players, 1.8% Latino players, and 0.2% Asian players. And according to the TIDES, 70% of players in the NFL are black.
---
? Sports Investment Trends (March, 2019)
AR contact lenses startup Mojo Vision raises a total of $100M to date, including from Google and others. Read more here.
Esports startup TJ Sports raises $1.2M. Read more here.
Scope AR raises $9.7M. Read more here.
Tennis champion Serena Williams joins a new tech fund. Read more here.
---
? Key Tech Sports Stats of The Week
$19B: Facebook's new crypto business is expected to add $19B in revenue to Facebook's top line over time.
$9.3B: VC firms invested a record $9.3B into US-based AI startups in 2018, more than 8x the funding levels from just 5 years ago.
$8.5B: According to a survey commissioned by the American Gaming Association, 47M people will wager a combined $8.5B on this year's NCAA men's basketball tournament.
$4B: Corporate losses due to unproductive workers are expected to cost American businesses more than $4 billion during March Madness.
2B: The WWE has announced that it now has 2B followers on social media.
$1.5B: According to the Associated Press, the National Stadium, the centerpiece of the 2020 Olympic Games in Tokyo, is expected to cost $1.25 billion by the time construction is complete.
$500M: Real Madrid allegedly allocated $500M to buy new players in the offseason.
250M: There are now 250M Fortnite users globally. Read more here
$232M: In 2018 adidas earned $232M in brand value from sponsored properties through social media from posts promoting its brand. Nike was 2nd at $198M according to Hookit.
198.5M: The worldwide market for wearable devices is forecast to grow 15.3% over the previous year to 198.5M units by the end of 2019, according to IDC. Read on here.
$150M: Peloton is being used for $150M for patent infringement. Read more here.
27M: 27M VR units are expected to be sold by 2022 (see chart below).
27M: CCS estimates 27M kids smartwatches were sold in 2018, with 25 million of those in China. Read on here.
$15.3M: NBA star Steph Curry takes home $15M in annual salary.
3M: 3M smart wearables are expected to be sold in 2019, according to CCS. Read on here.
30,000: Tesla plans to sell 30,000 cars by the end of the quarter. Read more here.
160 Minutes: Is Ronaldo in decline? He has rarely been directly involved in a Champions League goal this season with Juventus FC. He has affected the scoreline (scored or created a goal) only once for every 160 minutes he has played, which is down from 47 minutes 5 years ago.
4 Hours: A new study says that sleeping 4 hours (or less) "aged" brain performance by close to a decade.
70%: According to TIDES, 70% of NFL players are black. However, at the CEO/president level there are no African American CEOs among NFL teams.
40%: Some experts believe that AI will replace 40% of jobs in 15 years.
$10: Verizon plans to charge $10 per month for its 5G service.
? The Upside: Snapshot of The Week
Here is a picture of the Neurable development kit that enables users to create virtual reality experiences controlled by the mind. The headset captures EEG data that is translated into user commands by our API. We talked to this startup last week. Their goal is to measure brain wave activities of the best eSports gamers and train them and others to up their game. They also plan to apply their training system to other sports (soccer, football), so there's a great opportunity in pro sports here.