How NCAA March Madness Shapes Business of Sports
There are few events on the calendar that capture the collective attention of American sports fans than March Madness.
Blue bloods, underdogs, tournament darlings, buzzer-beaters, and the heart-pounding tension that ramps up as game's wind down to the closing seconds. March Madness and the tournament to crown the top team in the nation has it all.
? Stats About March Madness
?Each year, the tournament, especially the first Thursday and Friday of opening rounds, throw the nation into a productivity tailspin. Bracket promotors have jokingly made 'boss buttons' so that worker bees can toggle between fake spreadsheets and basketball action. It's said that the nation stands to lose about $13.3 billion in productivity costs this year — a higher than usual number because of the lower unemployment and the rise in hourly wages. That being said, some recommend embracing the season and using it to build morale.


"The tournament is a perfect opportunity for colleagues to bond in the workplace. Any attempt to keep workers from the games would most likely result in real damage to employee morale, loyalty, and engagement that would far outweigh any short-term benefit to productivity," says Andrew Challenger, a vice president at outplacement firm Challenger, Gray and Christmas.

?During the tourney, American workers are projected to spend about 25.5 minutes per day devoted to talking about the tournament, checking brackets, and watching games.
?Last year, 48 percent of American workers filled out brackets — that's close to 75 million workers. And, the majority filled them out on the company clock.
? A Sweet 16 for one lucky fan. Every year, pundits and fans alike like to make their bracket selections in the hopes of making a few bucks in pools, or striking it rich in a larger contest. Famously, a few years ago, Warren Buffett ponied up one of his billion dollars to the person who could fill out a perfect bracket. So, what are the odds of that? Infinitesimal. But, this year, one fan did the unthinkable and something nobody had ever done before — picked a perfect first two rounds. Heading into the Sweet 16, "Center Road" has an unblemished bracket. What are the odds of that, you're wondering? To make just 48 picks in a row the odds are a scant 1 in 281,474,976,710,656. Watch the interview with the bracket-master.
?All eyes are on the tournament. According to USA Today, March Madness will draw an estimated 100 million viewers across 180 countries.
?Viewers have more options to watch the action than ever before. This year, the NCAA is offering live streams of all 67 men's tournament games on 17 different platforms, more than ever before. ]
Zion & Duke Tower Over The 2019 Season
It's Zion's world — we're all lucky to be experiencing it.
Zion, the freshman standout and highly-anticipated future first NBA first-round pick, has made headlines since he signed with Duke last year. Then, he started to rocket beyond the national hoops consciousness with his phenomenal dunk show at the McDonald's All-American Dunk Contest, where he beat out top high school players from the United States and Canada.
A player of Zion Williamson's calibre comes along only so often in the NCAA. Analysts, coaches and NBA scouts alike are calling him a generational player, and the best all-around player in the collegiate ranks.
There's been no shortage of television cameras that are focused on him.
This photo, captured in Duke's first-round game against North Dakota State (and reminiscent of another famous hoops throw-down) is pretty symbolic of what Zion — towering over the court, means to the tournament.
? Zion Cam
Zion's such a big deal that he has changed the way the tournament is being produced.
"Because of Zion (Williamson), we have added a camera dedicated to him the whole time he is on the floor," said Wolff, who has risen to be the network's coordinating producer of college basketball. "We hired a cameraman, a camera, a digital tape machine to record everything he does."
Duke, lucky to escape a scare from ninth-seeded University of Central Florida in a one-point win last week, led to a collective sigh of relief from television executives who were eager to see Duke advance deep into the tournament, along with their likely high ratings.
?Betting on the Action
Picking winners and filling out brackets has become a national past time. It's also become a science. We now know how difficult it was to get the Sweet 16 (48 picks) correct, but something happened in the first few round that's never happened before:
For the first time since the tournament expanded to 64 teams in 1985, all 16 betting favorites won in the round of 32, according to ESPN Stats & Information.
Three times, in 2009, 1995 and 1991, the favored team had won 15 of 16 games in the round of 32, but this was the first year in which the chalk went undefeated.
Many of the favorites won in blowout fashion, too: Eleven of the 16 games were decided by double digits, with North Carolina and Michigan State among five teams that won by 20 or more. So, if you put a parlay down for all many of those games on the lines, you'd probably be sitting pretty about now.
? Notable Betting Action
According to ESPN, here were some of the more notable bets that cashed this past week:
On Friday, a bettor at a Caesars sportsbook in Las Vegas placed a $150 money-line wager on Duke to beat North Dakota State at -15,000 odds. The Blue Devils prevailed, and the bettor was rewarded with a net $1 profit.
The largest reported bets from the first four days of the tournament were a pair of $500,000 money-line wagers from the same player at a CG Technology sportsbook in Las Vegas. The first one on Michigan: $500,000 on the Wolverines at 1,800 odds to beat Montana on Thursday. Michigan prevailed 74-55 and the bettor won a net $27,777.
The same bettor returned Friday, rolling over his winnings on a $527,777 money-line bet on Texas Tech to beat Northern Kentucky straight-up at -1,400 odds. The Red Raiders won 72-57, and the bettor won a net $37,698.
A bettor at DraftKings correctly picked the team to cover the spread and the over/under in total points on seven NCAA tournament games Saturday. The bettor risked 14 cents and won $1,345.78.
⬆️ The Upside: Last year, a landmark Supreme Court decision paved the way for legal gambling in eight states and oddsmakers and emerging startups alike are all keeping their eyes on how the now-legal, public market fares and whether or not legal gambling will carve a chunk of the illegal offshore gambling that was the only option for Americans living outside of Nevada. Without a doubt, a crop of startups will emerge touting how their data analysis tools, algorithms, and proprietary AI models can help give 'an edge' to American gamblers. Two media entities have already seen a huge foothold in a nascent media landscape that are now covering gaming. Just think, a few years ago, ESPN personalities were almost forbidden from discussing gambling, and now they feature segments talking about point spreads and outcomes. Former ESPN sports business reporter Darren Rovell left the network to join The Action Network, which evaluates sports gaming news and allows subscribers to track and manage their bets. VSiN, the Vegas Stats and Information Network is a fledgling 24-hour podcast channel that is also dabbling in live video. Late-night television personality Cousin Sal also has launched a successful gambling podcast, Against All Odds, and is a regular contributor to FS1's daily wagering television show, Lock It In.
The business of sports gambling is going to be huge — not only for new digital media properties, but also the startups creating tools to help bettors place smarter, more informed wagers, before and during sporting events.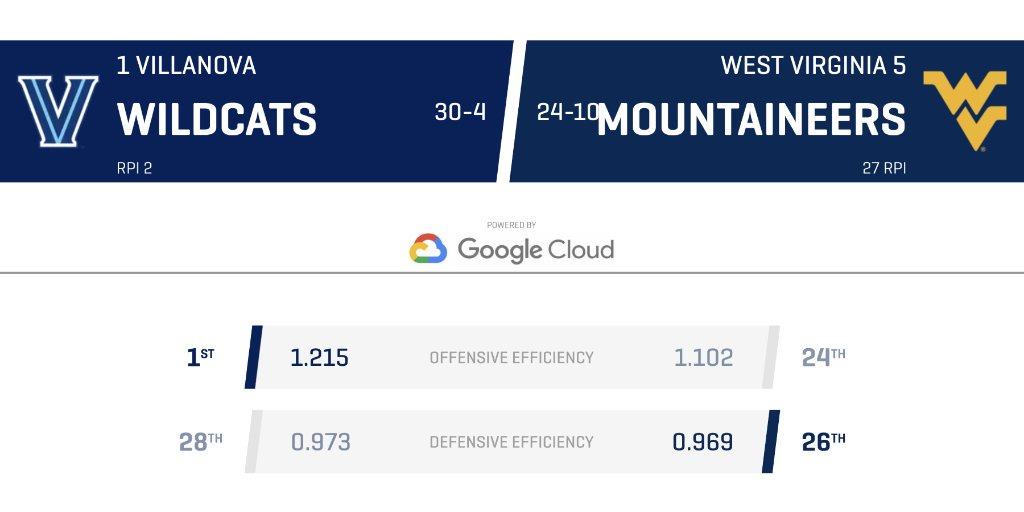 ?Alexa? What are the odds of seeing my favorite team winning March Madness this year?
For those of you who are into March Madness, there is an Alexa skill for that. You can ask Alexa about the odds of seeing your favorite March Madness team win the tournament. Users can also ask Alexa "Open March Madness" to get live scores and more.
⬆️ The Upside: We believe that we're moving towards smarter Alexa/Google Assistant skills. Why? Because voice assistants are accessing more data, and becoming much better at analyzing such data. Generally speaking, sports fans can ask Alexa, Siri, Google Assistant live score updates about their favorite teams, when the next game is going to be, or ask stats about specific teams or players. In the future we believe that voice assistants will be able to handle more complex inquiries, know more about sports fans' preferences, and anticipate their needs. Sports fans will also be able to start a conversation on Siri on their iPhone and continue the conversation in a very seamless way on an iPad. Samsung plans to enables such seamless cross platform AI conversational experience via its Bixby platform (based on Viv Labs) in the near future.
ShotTracker Teams up With CBS to Bring Advanced Analytics to March Madness | Via: Sports Video Group
Kansas City-based ShotTracker continues to make waves as the startup announced a partnership with CBS Sports Network as part of March Madness. Fans watching CBS Sports' coverage of the Mountain West Tournament were treated to a deeper analytical dive into the games, courtesy of a ShotTracker sensor-based tracking system. All ShotTracker data is fed through the system and displayed on the ShotTracker app in real time: box scores, zone charts, and more.
⬆️ The Upside: ShotTracker is a leading player in the world of data analytics for live TV. We are big believer in how live players' data will be able to revolutionize the live sports TV experience. The NFL has worked with Zebra for years and broadcasters have been able to use the data from Zebra's RFID tags located on players in order to enhance the sports TV experience. In the future, we believe that we will see AR apps that will enable fans to point at players and see their live biometric data (speed, acceleration, hydration level, HR..) in real time. ShotTracker has already built such AR app. The NHL also built a second screen AR app showing the speed of the puck in real time as an AR overlay. This is the kind of AR app that will appeal to sports fans and transform the sports viewing experience, and based on our sources, many pro teams are working on launching this type of AR experience in the future.
Buffalo Wild Wings Pulls Out All Stops In New Bid to 'Re-Attract' Sports Bar Crowd | Via: AdAge
Did you know that vasectomy procedures increase just before March Madness?
Well, Buffalo Wild Wings rolled out a series of three new commercial campaigns from Martin Agency that highlight the medical procedure and even rolled out, ahem, comforting "Jool" stools at two physical locations. Famous for their 'Overtime' commercials, the restaurant is looking to move into new territory, and even trying to bring back traditional in-location sports viewing while shedding their "fast-casual" image. And safe to say, they really know who their target demo is.
⬆️ The Upside: There's some fascinating insights to be learned from B-Dubs here. And, chances are pretty good that if you're watching NCAA tournament games, you've heard the familiar new refrain of their campaigns, ending with a signature "Roar." Buffalo Wild Wings is leveraging its partnership with the NCAA to mine unique marketing advantages and story angles not available to others. The March Madness event is widely-available universally to those who hold a smartphone or online access — games are freely available without sports packages. So, Buffalo Wild Wings is rallying fans to return to sports bar roots by enjoying the game without worrying about bandwidth, buffering speeds, or the lonesome watching in suburban fan caves. In doing so, the brand is re-establishing their sports bar roots and countering digital and mobile viewership trends. Interesting in this are the potentials that a chain with the adoption of BW3 has as sports viewing change. Could the chain leverage tech partnerships to bring in new ways to interact with sports with fans in physical locations? Could they usher in partnerships with wagering and betting for states with legalized gaming to become a local "sportsbar-book?"