Record Attendance, Viewership Across Broadcast and Digital Platforms Fuels League Offseason
Dear Friends and Members,
Last week we published our Sports VR market analysis and showcased our deep dive into the various VR Sports segments (VR training, VR documentaries, VR e-commerce, social VR, live VR, VR contact lenses, etc.), key players, as well as future trends that will impact the sports VR industry.
Looking for access to our analysis, insights, data, podcast interviews, and more? Become a premium member to unlock access now!
Photo: The Upside, Sports Tech Advisors, 2019.
Coming up this Wednesday, we'll publish our podcast interview with the CEO of The Dream VR, a leading player in the VR fans experience space.
To listen to this full interview be sure to sign up for our premium subscription by clicking the "subscribe now" button above. This Friday premium members will also be able to get access to our full analysis of the wearable sports market (hearables, smart clothing, smart watches, smart patches, smart suits, AR/MR glasses…) the best practices, key players, current and future market trends (e.g. contactless biosensors..), and use cases that are shaping the world of wearable sports.
? Top Stories We're Reading This Week
? NFL Draft Shatters Records, Puts Nashville on Map
? Magic Leap raises another $280M from NTT DoCoMo
? Weekly Sports Tech Prediction
? Weekly Sports Startup Case Study & ROI: Ticketmaster + Presence (Blockchain)
? The State of Mobile Gaming
? New Vegas Sportsbook Aims to Have Largest Screen in Town
? What Vegas Made in March on Gaming, Gambling
⌚️ Casio G-Shock and Everlast team up and launch boxing themed smartwatch
⌚️ Withings delayed launch of its ECG watch due to FDA/CE approval
❤️ Cardiogram can detect signs of diabetes and atrial fibrillation
? Alibaba is working on a digital assistant that is superior to Google Duplex
? Microsoft and the Packers (NFL) are teaming up on eSports
? Fox reportedly quitting his eSports company, alleging racist abuse
❤️ Fila announces first female president
❤️ Sterling (City) honored for speaking out on social issues
? Investment Trends for April
? Tech Stats of the Week
? Snapshot of the Week
Let's jump right into the insights and upside for all of these top stories
? NFL Draft Puts Nashville, Fans on Map
In the pantheon of American professional sports, the NFL schedule feels like it goes by the fastest. Limited to 16 weeks of action, not including playoffs and a non-sensical four week preseason slate, the games and weeks fly by. Partially by design, the NFL season is one that is quicker in duration because of the physical toll it takes to play.
So, over the course of the past decade, the NFL and teams have been very clever about deliberately changing the narrative of the league from one that was mainly relevant during the fall to one that is a mainstay in the greater American sports consciousness for the entire year.
The Super Bowl officially ended February 4, 2018 but these are the "offseason" dates of importance that help shape the league — and the almost endless news and sports dialogue until the first week of football kicks off in September. The dates below represent the major events and components of the offseason (the ?depicts events that are covered on live broadcasts and ? represents events that are newsworthy and important, but usually tackled in remotes and beefed-up news coverage regarding the league and teams).
Feb. 19. First day for clubs to designate Franchise or Transition Players.
? Feb. 26-March 4. NFL Scouting Combine, Lucas Oil Stadium, Indianapolis, Indiana.
March 5. Deadline for teams to designate Franchise or Transition Players.
? March 11-13. Clubs are permitted to contact, and enter into contract negotiations with, the certified agents of players who will become Unrestricted Free Agents upon the expiration of their 2018 player contracts at 4:00 p.m., New York time, on March 13.
? March 13. The 2019 league year officially begins with the NFL Free Agency period.
?March 24-27. Annual League Meeting, Phoenix, Arizona.
April 1. Offseason workouts can begin for teams that hired a new coach in 2018.
April 19. Deadline for Restricted Free Agents to sign offer sheets.
? April 25-27. 2019 NFL Draft, Nashville, Tennessee.
? May 3-6. Clubs may elect to hold their one three-day post-Draft rookie minicamp from Friday through Sunday or Saturday through Monday.
May 10-13. Clubs may elect to hold their one three-day post-Draft rookie minicamp from Friday through Sunday or Saturday through Monday.
? May 20-22. Spring League Meeting, Key Biscayne, Florida.
July 15. Deadline for any club that designated a Franchise Player to sign such player to a multiyear contract or extension.
Mid-July. Preseason training camp for rookies and first-year players begins.
? Aug. 1. Hall of Fame Game, Canton, Ohio.
? Aug. 1-4. Hall of Fame Weekend, Canton, Ohio.
Aug. 31. Prior to 4:00 p.m., New York time, clubs must reduce rosters to a maximum of 53 players on the Active/Inactive List.
? Sept. 5, 8-9. Regular Season Week 1.
? NFL Draft Showcases Year-Round NFL Interest
We can all argue about how the league and its perception has fared over the course of the past few years. From player misconduct to how the league has handled them — both sides of these debates have led the other to signify that the league was heading for a downturn. That's not even factoring in the drama that was created by years of concussion or the fallout from Colin Kaepernick.
Take this weekend as Nashville, Tennessee became the host city for the 2019 NFL Draft. This image sums up where we're at with the NFL heading into the upcoming season:
A few years ago, starting in Chicago, Illinois, the NFL decided to make the NFL Draft — a three-day process whereby war rooms of huddling team executives and scouting personnel confab to determine who they'd like to choose for their rosters from an available list of newly-graduated and available collegiate football players.
In the NFL's 'common draft' era, this has always been an event you could find on ESPN, in tandem with the requisite talking heads the like of Chris Berman and Mel Kiper debating who was best available and what teams picked wisely (or not).
Now, in the NFL's all-year theatre, the draft has become one of its biggest events. Last year, 250,000 fans cheered for their hometown Eagles and watched 31 other teams fill out their rosters. But, that record was shattered as 600,000 fans stood live on Broadway turning Nashvegas from the city of Country to the city that helped build the NFL rosters for the next season.
NFL Draft Breaks TV Records
If you're wondering, the draft also performed well on television as well.
This year's draft aired across a variety of channels and mediums, including ABC, NFL Network, ESPN, ESPN2 and ESPN Deportes, as well as on the NFL's and ESPN's digital and social properties.
This draft had a combined 3.9 household TV rating and an average of 6.1 million viewers across linear television and digital platforms, according to Nielsen's fast national numbers. That combined rating is up 11% and the viewership up 8% from 2018, when ABC also presented the whole thing.

On Monday, the NFL touted its draft telecasts combined to reach more than 47.5 million TV viewers across the event's three days, which is up 5% from 2018, according to Nielsen's fast total audience estimates.
Local + Social
If you've been watching ESPN sports broadcasting, you may have noticed how the world of social media has blended with broadcasts. Throughout the college basketball season, some of the ESPN radio commentators spent time traveling around with fans, and even embedding themselves into fan sections at places like Cameron Indoor Stadium at Duke to catch crucial basketball games.
For the NFL Draft, ESPN coordinated with hundreds of local crews to capture the moments that likely changed draftees lives forever. Because the draft is such an evolving and dynamic event, it has the opportunity to blend compelling and intriuging storylines like who is drafted, when they're chosen, and how their backstories fit into the picture.
It's content like this that helps boost the pure metrics-driven draft and makes it more human to those watching at home. And of course, it helps fill in the nearly seven minutes between draft pick announcements.
---
? AR/VR/Video Sports News
? Magic Leap raises another $280M from NTT DoCoMo | Via: The New York Times
Magic Leap, the maker of augmented-reality goggles, has already raised $2.3B, an extraordinary amount for a start-up. Now it has secured yet another investment — and could raise still more cash. The company said last Friday that it had garnered $280M from NTT DoCoMo, Japan's biggest cellphone service provider, as part of a new partnership between them. It will also reopen its most recent fund-raising round to potentially accept even more cash from new and existing investors.
It is the latest move by Magic Leap to build its vision of making its flavor of augmented reality — where people see computer-generated images in the real world, thanks to a special headset — ubiquitous. (The company calls its version of the technology "spatial computing.").
⬆️ The Upside: This should come as no surprised since Magic Leap has been very active teaming up with carriers like AT&T. By teaming up with leading 4G/5G carriers it is also a great way to further differentiate its offering and offer a truly "global" and better wireless experience. We believe that most AR/MR glasses will be wireless in the future and offering the fastest and most seamless AR/MR experience will be critical for vendors in order to increase their market share. We think that Magic Leap is well positioned there and will continue to team up with more carriers globally.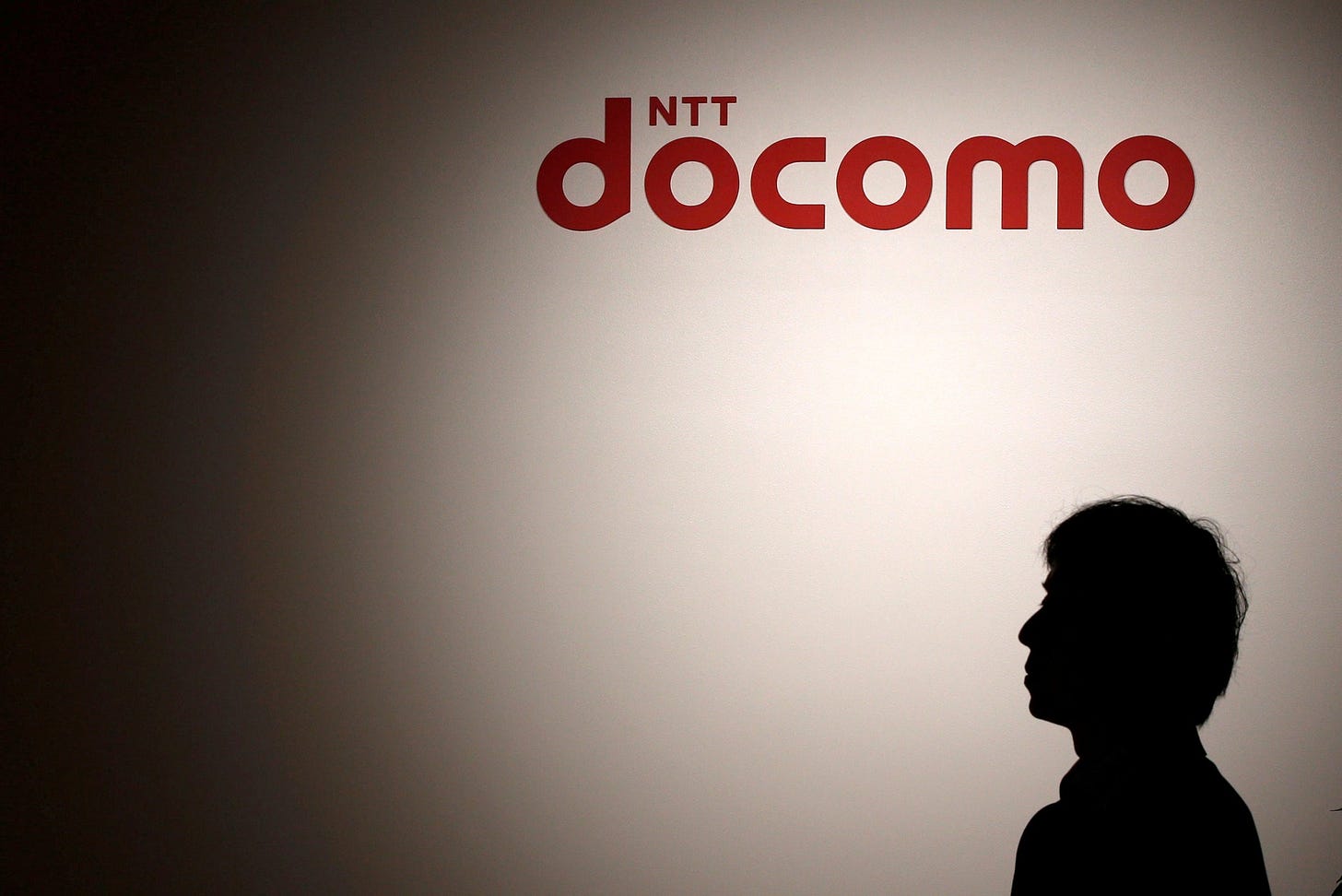 Picture: NTT DoCoMo
? Facebook VR Oculus sales are tanking in 1Q19 due to seasonality | Via: Business Insider
The social media company announced its financials for the first three months of 2019 last Wednesday, and there was one nugget that suggested sales of its Portal smart speaker and Oculus headset aren't doing too well. Facebook doesn't state revenue for the Oculus division or for the Portal speaker, instead lumping both into the category of "Payments and other fees."According to chief financial officer David Wehner, revenue from that arm of the business was just $165M, or less than 2% of Facebook's overall revenue for the quarter of $15.1 billion. That marked a decline of 4% year on year and a whopping 40% from the holiday quarter. Perhaps tellingly, Oculus wasn't mentioned at any other point during Facebook executives' earnings call with analysts.
⬆️ The Upside: It would not be a surprise to see Facebook VR Oculus sales declining in 1Q19 as it would be due to the typical 1Q seasonality you would expect from consumer electric sales. That being said we expect Oculus sales to ramp up in the coming quarters due to the expected launch of Facebook's new Oculus device: The Oculus Quest which will be cheaper and more advanced than the previous Oculus Rift headset.
Photo: Facebook.
---
? Our weekly Sports Tech Prediction
Each week we'll make one sports tech prediction based on conversations we've had with top sources and our vision of the market.
This week we touch on the growing popularity of VR/360 video in sports.
We believe that in 2020 we'll see a world's class soccer player launch its own subscription based VR/360 channel in order to provide a VR training system exclusive content and items to its millions of fans. World's class players like Cristiano Ronaldo (77.7M Twitter followers), or Neymar Jr. (43M Twitter followers), seem to be obvious candidates for this.
This Netflix type offering for athletes could become a great new source of revenues for athletes. Now let's assume that only 1% of Ronaldo's 70M followers sign up for such paid offering ($5 per month), that would bring $42M to Ronaldo in additional revenue each year. That's precisely The Dream VR's vision as they built VR/360 video channels for athletes like Dani Alves (PSG).
Picture: Dani Alves' VR/360 video channel, powered by The Dream VR
---
? Our weekly Sports Tech Case Study / ROI
Each week we'll highlight a sports tech case study with a technology that helped sports teams get a solid ROI (e.g. injury reduction, ticket sales improvement, cost savings, diversity improvement, etc.).
So what's our weekly sports tech case study?
Ticket sales company Ticketmaster has launched Presence, or what it calls a "next generation venue access control and fan engagement platform" that uses a number of proximity-based digital technologies like RFID, NFC and sound to replace paper tickets and theoretically speed up venue access and ticket transfers, while also eliminating fraud.
Calling it "the future of ticketing," Ticketmaster said fans use smart devices to enter venues with Presence. Justin Burleigh, Executive Vice President of product at Ticketmaster, likened it to tap-and-go technology, such as making payments at Starbucks or via Apple and Android Pay.
Presence is in 33 U.S. venues now, but Burleigh expects to be in 80 of the "most marquee" venues in the country by the end of the year. That includes the Atlanta Falcons (and Atlanta United Football Club) new Mercedes-Benz Stadium and New York's Madison Square Garden. Burleigh said this expansion will include 20 of the top sports teams and represent about 20% of all tickets.
Presence debuted early this year at Orlando City Stadium, the home of Orlando City Soccer Club.
So what has been so far the ROI for Ticketmaster from using Presence its blockchain solution?
Ticketmaster said the venue has nearly quadrupled the number of identified new fans per game as a result and has seen instances of ticket fraud go from 120+ cases per game to zero.
Presence includes technology from Lisnr, a communication protocol that uses inaudible sound to transmit information. Rodney Williams, chief executive of Lisnr, said this data transmission over audio is an alternative to QR codes, but has a defect rate less than 1%. That's versus a QR code failure rate of 10% to 20%, which he said is what creates lines at events.
Of note, in the coming weeks we plan to publish a full analysis on the various types of sports blockchain solutions used to combat fraud, improve security, solve DRM issues and more. in this analysis we will highlight the key players, current and future trends, case studies, and challenges faced in the industry.
Picture: Ticketmaster's Presence (blockchain technology)
---
? Gaming & Gambling News
? The State of Mobile Gaming | Via: CNBC
Any state can legalize sports betting after a landmark Supreme Court ruling last year. So far, New Jersey is the only state where FanDuel and DraftKings are up and running, although laws allowing mobile sports betting have been passed in seven other states.
The market for what is possible in states that have to formally legalize mobile gambling is absolutely massive.
The theoretical market for DraftKings and FanDuel is huge. Americans gamble more than $150 billion illegally on sports in a year, according to estimates from the American Gaming Association. About another $5 billion comes in legally.

For March, FanDuel took in $13.3 million in online sports bets for New Jersey, taking more than 50 percent of the New Jersey market. DraftKings generated $7.3 million in internet sports wagering revenue.

"Our original estimates for the New Jersey market have been very, very, very materially exceeded," said FanDuel Chief Revenue Officer Mike Raffensperger. "Gambling is still dominated by an illegal grey-and-black market, whether with local bookies or offshore operators, that have been in place for a very long time. In a regulated, consumer-protected business, we're very optimistic that we can actively displace that as more responsible actors."
? A New Book in Town | Via: Play Nevada
Renderings of a new sportsbook, which will be located at the new Circa Las Vegas and owned by sports bettor, Derek Stevens. In a town where bigger is better, the Circa claims they'll be the owners of the largest sportsbook screen in town.
Notably, the sportsbook and casino will employ a mobile app using the Stadium Technology platform that will be available on June 1.
? Vegas Always Wins | Via: David Payne Purdum
Here's the takes from Vegas and their profit from March
? Wearables & Health News
⌚️Casio G-Shock and Everlast team up and launch boxing themed smartwatch | Via: Wearable Technologies
Casio G-Shock has teamed up with boxing brand Everlast to produce a limited edition version of its GDB800 hybrid smartwatch. The new GBA800EL-4A makes several nods to the sport and the iconic brand, covering the watch in boxing glove red while also engraving the Everlast logo on the back of the case. When the LED backlight is activated on the digital display, Everlast's "Choice of Champions" motto also illuminates.
Casio's hybrids currently don't match the smart powers of connected wrist companions like the Garmin Vivomove HR or the Withings Steel Sport HR. You won't find any boxing-centric features here, but what you do get is basic fitness tracking thanks to the onboard three-axis accelerometer sensor.
⬆️ The Upside: We believe this is a good move by Casio and Everlast. The watch is likely to appeal to many boxing fans. That being said we don't believe that this smartwatch is differentiated enough in terms of biosensor capabilities. But at $160 we think that the price is right and is a good buy.
⌚️Withings delayed launch of its ECG watch due to FDA/CE approval | Via: Wearable Technologies
Withings announced its Move ECG hybrid smartwatch with the Apple Watch-rivalling feature back in January, and slated that it would launch in Q2 2019 – the period between March and July.
Now that we are almost into May, there's still no sign of it, so we reached out to Withings to get an update on whether it'll be sooner or later in that timescale. And, from the sounds of it, it looks like there's still a bit of a wait. Here's the official statement Withings provided us with:
"Move ECG is currently under review for CE and FDA clearance. While the timings of these approvals are out of the control of Withings and completely in the hands of regulators, we expect the process to be completed in the coming months, allowing us to get Move ECG onto the wrists of customers as soon as we can."
⬆️ The Upside: This is not surprising to see Withings delay the launch of its upcoming ECG watch. Getting FDA approval takes time but once Withings gets approval we believe that it will get good traction. Let's face it! The Withings ECG watch is a great buy at $130 compared to the ECG enabled Apple watch available for $399. We expect many users who want to get ECG measurement to pick the Withings ECG watch over the Apple watch.
⌚️Cardiogram can detect signs of diabetes and atrial fibrillation | Via: Wearable Technologies
Heart health company Cardiogram and health insurer Oscar are teaming up, letting Oscar members monitor for signs of diabetes and atrial fibrillation using wearables. Members will need an Apple Watch, Garmin or Wear OS smartwatch to make use of Cardiogram's app, which will watch for signs of both conditions in the background as users go about their day-to-day. Should the device detect symptoms of either, users will get an alert telling them to get a medical-grade confirmatory tests – either a blood test at a nearby lab for diabetes, or a mobile ECG test (sent in the mail) for atrial fibrillation. These tests will be free, and if they confirm the patients have the conditions, Cardiogram will help them take the next step for treatment.
Last year, as part of a study with researchers at UC San Francisco, Cardiogram confirmed it could detect diabetes using current wearable devices. This is the first time it's putting that research into practice.
⬆️ The Upside: We remain skeptical that Cardiogram can effectively detect early signs of diabetes. Many companies have tried to crack this code and failed. Cardiogram co-founder Brandon Ballinger said they're currently getting 97% accuracy for AFib and 85% for diabetes. But the reality is different as it doesn't have FDA approval for it, and is not even looking to get it. We believe that patients with early signs of chronic diseases (diabetes, parkinson's) need to take those claims with a grain of salt. Unfortunately we have seen many digital and wearable health startups trying to claim that they can detect early signs of chronic diseases. We think that most of these companies are doing this to get PR/marketing attention and cannot back up their claims which is a dangerous game to play.
Picture: Cardiogram
---
? AI News
?Alibaba is working on a digital assistant that is superior to Google Duplex | Via: Technology Review
In May, Google made quite the splash when it unveiled Duplex, its eerily humanlike voice assistant capable of making restaurant reservations and salon appointments. It seemed to mark a new milestone in speech generation and natural-language understanding, and it pulled back the curtain on what the future of human-AI interaction might look like.
But while Google slowly rolls out the feature in a limited public launch, Alibaba's own voice assistant has already been clocking overtime. On December 2 at the 2018 Neural Information Processing Systems conference, one of the largest annual gatherings for AI research, Alibaba demoed the AI customer service agent for its logistics company Cainiao. Jin Rong, the dean of Alibaba's Machine Intelligence and Technology Lab, said the agent is already servicing millions of customer requests a day.
The pre-recorded demo call involved the agent asking a customer where he wanted his package delivered. In the back-and-forth exchange, the agent successfully navigated several conversational elements that demonstrated the breadth of its natural-language capabilities.
Take this exchange at the beginning of the call, translated from Mandarin:
Agent: Hello, I am Cainiao's voice assistant. I am—
Customer: Hello.
A: Yes, hi, you have package scheduled for morning delivery to 588 Culture West Road. Is it convenient for you to receive?
C: Who are you?
A: I am Cainiao's voice assistant. I'd like to confirm your morning delivery to 588 Culture West Road. Does that work for you?
C: I'm not home in the morning.
A: Then do you have another address that you'd like to use?
Within 30 seconds, the agent has smoothly handled three common, and tricky, conversational ingredients: interruption, nonlinear conversation, and implicit intent. Interruption is self-explanatory: the agent can respond to the customer's interruption and continue relaying relevant information without starting over or skipping a beat.
These elements may be boringly commonplace in human conversations, but machines often struggle to handle them. That Alibaba's voice assistant can do so suggests it's more sophisticated than Google Duplex, judging from similar sample calls demoed by Google. It's worth noting, however, that Alibaba's demo call is designed for onstage presentation; the experience could differ in reality.
Currently, the agent is used only to coordinate package deliveries, but Jin said it could be expanded to handle other topics. He wouldn't fully reveal how the assistant was trained. But he alluded to using the massive number of customer recordings at the company's disposal, in addition to other resources. On a typical day the company averages 50,000 customer service calls, according to the presentation slides—a number that quintuples for Singles' Day (November 11), its highest revenue-generating holiday of the year.
Alibaba is also developing digital assistants for other aspects of its business, including a food-ordering agent that can take your order in noisy restaurants and stores; a humanlike virtual avatar that can field questions about Alibaba products; and a price-haggling chatbot that is already used by 20% of sellers on Alibaba's resale platform Xianyu.
At their core, each of these assistants is powered by the speech-recognition and natural-language-processing engine called AliMe, developed by the company's Machine Intelligence and Technology Lab. They are then packaged and adapted to different parts of the business.
⬆️ The Upside: This should not come as a surprise to see Alibaba taking the lead in the AI space for several reasons: (1) Alibaba can capture a very large amount of data from its 500M e-commerce customers which enables the company to better understand customers' behaviors, patents, etc. and feed its digital assistant so that the assistant can learn faster than a traditional digital assistant. (2) Jack Ma is a very ambitious tech CEO who always wants to be a leader in the space (3) This is part of Alibaba's overall AI strategy. Alibaba already launched AI/computer vision based type Amazon Go stores leveraging the power of AI.
Photo: Jack Ma, Alibaba CEO
---
? eSports & Crypto-Currency News
? Microsoft and the Packers (NFL) are teaming up on eSports | Via: Green Bay Press Gazette
The Packers and Microsoft are bringing tech to the forefront in Green Bay with their newly finished TitletownTech project. The 46,000-square-foot space features a rooftop event space, the offices for the Packers' real estate development business, as well as an innovation lab and venture studio. While restaurants and simulators powered by Topgolf Swing Suite will be present in the building, the main goal is to foster and help build startups that align to industries in the region. Both the team and Microsoft committed $5M to the fund, with other investors like Jerry Jacobs Jr. and Jeff Wilpon getting in on the action as well.
⬆️ The Upside: It makes sense for the Green Bay packers to build this type of eSports facility in order to attract relevant esports startups, and talent. The Packers are part of a much smaller market than say the Bay area market, so it is very encouraging to see an NFL team in a smaller market be innovative and try to take the lead in the eSports space. For Microsoft this is part of their big push in the NFL and the eSports space in general. Working with Topgolf makes sense as well as it is a major player in the eSports space. We expect more NFL teams to follow suit in the eSports space as a way to try to tap into a new audience, and take advantage of the fast growing eSports market.
? Fox reportedly quitting his eSports company, alleging racist abuse | Via: Polygon
Actor and former NBA player Rick Fox says he's leaving Echo Fox, the esports organization he helped found in 2015, in response to racist remarks made by a company shareholder, according to a report by Dexerto.
Dexerto published an email reported to be from Fox to "all major stakeholders" at Echo Fox, in which he alleged "recent outrageous and abhorrent display of pure racism made by a significant Echo Fox shareholder as well as threats to my family." In the email, Fox offered notice of his intention to leave the Echo Fox organization "as a shareholder and participant" as soon as possible.
"I will not support or be associated with such behavior and attitudes displayed at the shareholder level," Fox reportedly said. "Racism is an anathema to what my personal brand strives for and tolerating any form of discrimination such as this is not acceptable."
The racist remarks were allegedly made toward Jace Hall, former CEO of Echo Fox, "in a heated email exchange," according to Dexerto's report. The report did not identify the shareholder accused of making the remarks, but indicated that this wasn't the person's only racist incident.
⬆️ The Upside: It makes sense for Rick Fox to do so as he is an activist against racism. However it is a sad news for eSports and the athlete community as Fox has been a driving force and inspired many pro athletes to get into eSports. That being said we expect to see Fox back in the eSports space one way or another in the future.
Picture: Rick Fox
---
?? Social Impact Sports Tech News
❤️ Fila announces its first female president | Via: Footwear News
When Fila announced this week that it had named Jennifer Estabrook the brand's North America president, chairman Gene Yoon described her as "the steady hand" the firm turned to after the sudden passing of president Jon Epstein in February. (Esptein died following heart surgery.)
"Jennifer has the industry savvy, financial and operational command, and passion for the brand to guide Fila to its next stage of disciplined, high-octane global growth," Yoon added.
Estabrook, who joined Fila in 2005 as VP legal/global general counsel, has steadily climbed the company's ranks, building a successful track record for helping the firm navigate several waves of change, including the restructuring of its global operations post-acquisition by Fila Korea Ltd. in 2007. Prior to her newest assignment, Estabrook most recently served as COO.
⬆️ The Upside: We think this is a great move by Fila as we believe there is a need to see more women top executives in order to have more diversity at the top level of management of many companies. This promotion speaks to the high level of competency of Mrs Estabrook. We hope that some other top sports apparel companies will follow suit and hire more women executives for their top positions.
Picture: Jennifer Estabrook, Fila
❤️ Sterling (City) honored for speaking out on social issues | Via: ESPN
Manchester City's England forward Raheem Sterling has been awarded The Integrity and Impact Award at the BT Sport Industry Awards for speaking out on social issues including racism.
Sterling was recognized for his fight against racism in the sport and calls for more action to be taken. The England international said this month that more players needed to speak out when they were victims of racism in order to eradicate it from the game.
Earlier this week, the 24-year-old signed a manifesto in which he said clubs should be handed automatic nine-point deductions and ordered to play three games behind closed doors if their supporters displayed racist behavior.
Dow Jones Sports Intelligence, the founder of the award, congratulated Sterling for the impact his actions had in addressing racism and other "social issues of diversity and inclusivity." "He has given new confidence and a voice to other footballers and athletes to speak out when once they may not have done so," head of sport Simon Greenberg said. "He has sparked the sports media and the industry more widely to consider conscious or sub-conscious racial bias in their actions."
⬆️ The Upside: This is great recognition for Raheem Sterling who has done a great job speaking up on social issues like racism. Pro athletes like Sterling are uniquely positioned to speak up and leverage their social footprint (Twitter, Facebook..) to raise awareness about inequalities, and social issues like racism. Racism, especially against players of color, has become a major issues in soccer leagues like Calcio or LaLiga. There is a need for more players like Sterling to speak up against those issues.
Picture: Raheem Sterling
---
? Sports Investment Trends — April, 2019
Stars Raheem Sterling (Manchester City) and Alex Oxlade-Chamberlain (Liverpool FC) invest in STATSports. According to the Financial Times, both players have each committed at least $1.3M.
Team Liquid (eSports) owner Axiomatic raises $21.5M in funding. Axiomatic's investors include Tampa Bay Lightning owner Jeff Vinik, Peter Guber, Washington Wizards owner Ted Leonsis, Michael Jordan.
NFL Hall of Famer Joe Montana (49ers) just closed his second fund. Read on here.
---
? Key Tech Sports Stats of The Week
$1T: Microsoft's market cap reached $1 Trillion last week, pulling ahead of Apple and making it the most valuable US publicly traded company.
$180B: The gaming market is expected to hit nearly $152B in revenue this year, and surpass $180B in 2021.
$2.6B: Leading e-commerce sports platform Fanatics is expected to generate $2.6B in revenue in 2019.
1B: The number of connected wearable devices worldwide is expected to jump to 1.1B or more by 2022.
6: The number of times Milwaukee Bucks forward Ersan İlyasova has broken his nose playing basketball. According to Bucks training staff, his nose has changed form so much that the facial recognition feature on his iPhone no longer recognizes him.
$400M: Slack is going public so according to SEC filings, Slack reported $400M in total revenue in 2018, $138.9M in net loss for 10M active users and 100k paid users.
$280M: Magic Leap raised another $280M from NTT Docomo. Read on here.
$168M: College team Kansas has extended its deal with adidas. The new deal is now worth $168M over the course of the next 12 years.
$110M: Sports Illustrated (SI) could have a buyer sooner rather than later and it might not be who you would expect. Authentic Brands Group (ABG) is said to be willing to buy SI for $110M and would not include FanSided
$181M: Barcelona's deal with Nike is worth $181M. Here is a detailed breakdown of major teams' sponsors (provider, main sponsors, sleeve sponsors).
*Data via The Telegraph, SkySports, BBC, The Guardian, 90Min, SportsPro, Mirror, Independent
$35M: According to spotrac, Kyler Murray, the 2019 top overall NFL draft pick, is expected to get paid $35M, including a $23.3M signing bonus.
$12M: $12 Million in fake team rings got seized in customs bust (Read on here)
$12M: According to Over the Cap, the Rookie Pool is the total cost in cap dollars that a team needs to sign its rookies in the summer. For example, the Arizona Cardinals, who pick first tonight, have a rookie pool of $12.5M, meaning that they can pay up to that much this season for their rookie contracts coming off of the draft.
1.75M: According to Nielsen and Adobe Analytics, this week's double-overtime Game 7 between the Carolina Hurricanes and Washington Capitals averaged a TAD of 1.75M viewers, making it the most-watched First Round cable game on record.
600k: The number of fans that turned out to watch the NFL Draft this weekend in Nashville, Tennessee, up from 250,000 last year in Philadelphia. Using the Broadway stretch of Nashville, the stadium setup was incredibly dynamic including a massive stage, television screens, temporary risers, roof decks, and a closed-off portion of Broadway for about 8-10 blocks. Overhead the action was covered by the zipline cameras that are a staple of NFL games (first introduced by the XFL).
460k Euros: According to The Sun, Real Madrid is willing to offer to Eden Hazard a weekly salary of 460 000 euros, which would equal to an annual salary of 24M Euros.
$110k: Disney rolled out the red carpet for this year's NFL Draft as was rewarded by selling out all of its ad slots over the course of the three days. According to Steinberg, ad slots for the event cost about $100,000 for a 30-second slot.
600: Last weekend Cristiano Ronaldo scored the 600th goal of his incredible club career against Inter on Saturday, beating rival Lionel Messi to his latest landmark (598).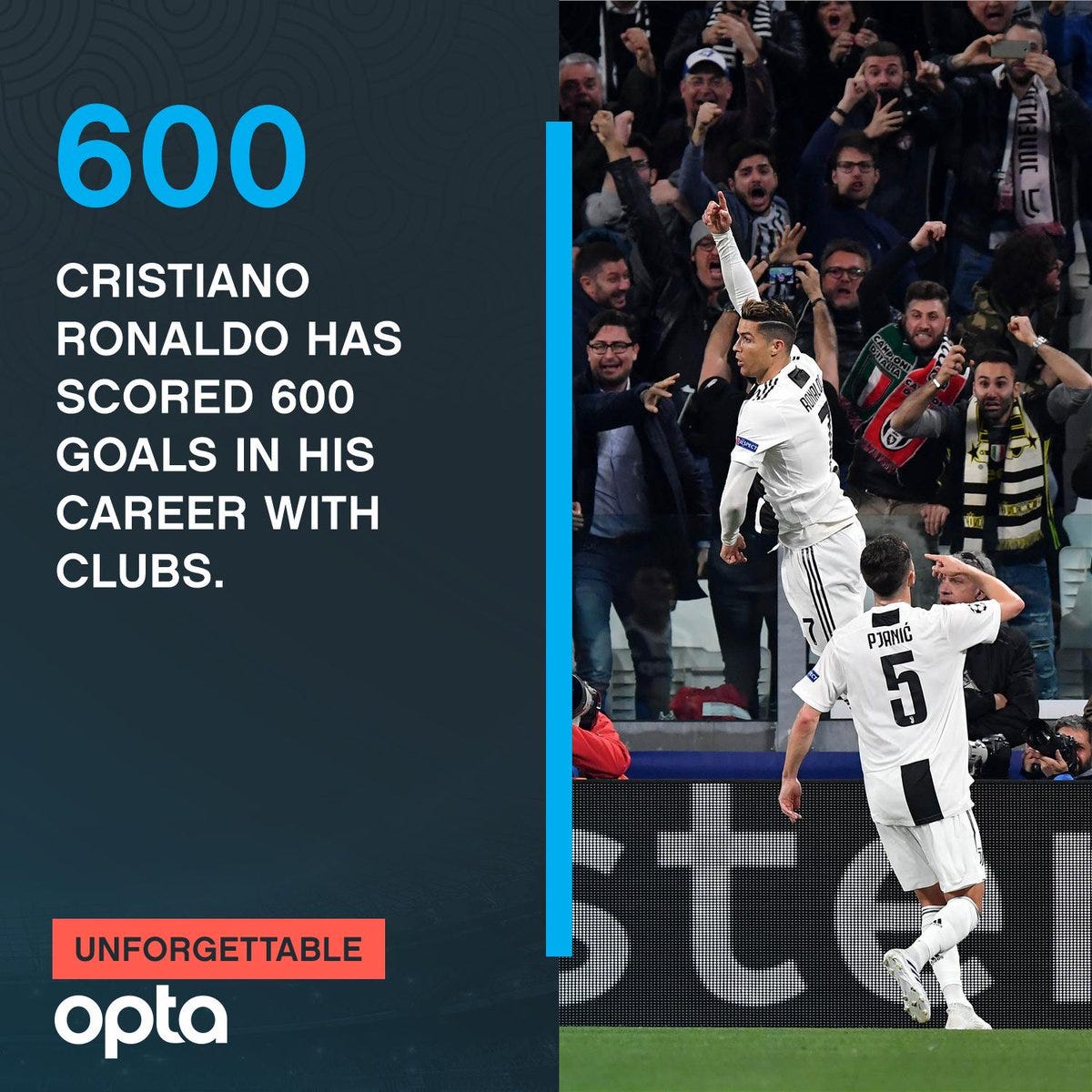 #199: The most famous number in the NFL Draft, notably because it was the number of Tom Brady selected by the Patriots in the 2000 NFL Draft. This weekend, kicker Sebastian Janikowski retired, making Brady the only current player drafted in the 2000 draft still actively playing for an NFL team.
70hrs: According to Colin Campbell, the success of Fortnite led to working conditions that included employees working 70 – 100 hours a week and contractors being expected to work overtime.
? The Upside: Snapshots of The Week
Fake team rings. Nearly $12M worth of fake championship and team rings are now off the market … so say U.S. Customs and Border Protection officials — who say they just seized 177 counterfeit pieces! CBP officials announced last week they found nearly 200 fake rings during an inspection of a March 11 shipment from China to the U.S.
Here is what a VR headset looked like in 1967. We have gone a long way since then:)