Will the NHL be first pro sports league to build AR biometric app?
Dear Friends and Members,
Last week we published our AI sports market analysis and showcased our deep dive into the various AI sports sub-segments and key players, as well as future trends that will impact the sports industry.
Looking for access to our analysis, insights, data, podcast interviews, and more? Become a premium member to unlock access now!
Photo: The Upside, Sports Tech Advisors
On Wednesday, we'll publish our first podcast interview with Davyeon Ross, the founder of ShotTracker.
Davyeon shared insights on what it was like to build ShotTracker, work with Magic Johnson and David Stern, and more importantly, what kind of live sports experiences — AR apps with statistical data — we're likely to see in the coming years. There's no question that its sensor-based sports solution has had a great impact on some of the sports teams they have been working with:
"We had a lot of our teams who had a ton of success this year, from making the NCAA tournament, to one team breaking a school record of, I think it was 27, 28 games in a row. One team going from, I think they were like 4 and 20, to making a national tournament. These types of success are based on the insights and the data that we provided them."
To listen to Davyeon's full interview published on Wednesday, be sure to sign up for our premium subscription by clicking the "subscribe now" button above. Premium members will also be able to get access to our full analysis of the experiences combining AR/VR with statistical or biometric data published later this week, in addition to a deep-dives into the key players, market trends, and use cases that are shaping this new market world.
---
? Top Stories We're Reading This Week
?NBA Adds Player Comparisons To Magic Leap
?Will 5G Make Smartphones Obsolete, Smart Glass Omnipresent?
?Huawei launches Bose type smart glasses with luxury brand Gentle Monster
?Finnish VR Startup Launches 'Bionic' Headset
?Warner Bros. and Snapchat Create First-Ever Voice-Activated AR Lens
?Weekly Sports Tech Prediction
?NHL Puck, Player Tracking Technology to go Live During 2019-2020 Season
❤️Wearable Biosensors Help Wound Healing Process by Mimicking Skin
?NBA Partners with Meta High School eSports
?A Home For Professional Gamers
?Twitch Teams up with Media Valuation Tools Company MVPindex
?Amazon Prime Members Get Free Year Nintendo Switch Online Via Twitch Prime
??Canadian Women's Hockey League to Shutter in May
?Is the Alliance in Trouble of Folding?
??OurCrowd Teams up with Social Finance Israel to launch Impact Fund
?NBA Ready for Female Head Coach
?Investment Trends for April
?Tech Stats of the Week
?Today in History
?Snapshots of the Week
Let's jump right into the insights and upside for all of these top stories.
---
? AR/VR/Video Sports News
The NBA adds live game and player comparison stats to its Magic Leap app | Via: Mixed Reality News
Last week the NBA updated its Magic Leap Mixed Reality app. The MR app now brings full game replays and live games for authenticated NBA League Pass users into augmented reality via Magic Leap's Screens framework, whereas the app previously only offered game clips paired with 3D animated content. Viewers can prop up multiple virtual screens at once, turning their physical space into a virtual sports bar of sorts. The app has added a stat comparison feature that allows users to evaluate two players or two teams side-by-side. Using a 3D menu, users can select players or teams with the 6DoF controller and drag their thumbnail to the comparison screen.
⬆️ The Upside: The NBA has been an early adopter and pioneer among sports leagues when it comes to AR and MR. It was the first league to launch an ARKit app, along with other NBA teams such as Sacramento Kings, Dallas Mavericks, and Los Angeles Clippers. Brands such as Nike and Bodyarmor, have also jumped on the AR bandwagon ever since. We expect Magic Leap to add players' biometric data (e.g. speed, acceleration, velocity..) to enhance the experience. We also expect Magic leap to eventually build a handsfree AR experience similar to ShotTracker that will enable fans to look at players and get the live players' data (Off of wearable sensor) as they are looking at them.
AT&T CEO believes that 5G will make phone obsolete and smart glasses omnipresent | Via: Cnet
AT&T CEO Randall Stephenson made headline last week when he said at the Economic Club of Washington, DC. "We carry around these devices and they're bigger than they should be… I say they go away," (…) "It is conceivable that we're going to be moving into a world without screens, a world where [glasses are] your screen. You don't need any more form factor than [that]."
⬆️ The Upside: This should not come as a surprise to see this statement from AT&T CEO as AT&T has been very active working with mixed reality companies such as Magic Leap to try to be an early adopter of MR headsets. AT&T, like many other carriers, also understand that we are moving towards a world where we will all be wearing AR glasses at work, at home and on the street. In addition those carriers are experiencing slower growth of their smartphone business and need to offset this by entering new markets such as AR to drive future growth. We conquer with AT&T CEO as we believe that in the next 10 years laptops, smartphones, TVs will become obsolete and we will all be walking around with high res screen powered by smart glasses.
Photo: Vuzix
Huawei launches Bose type smart glasses with luxury brand Gentle Monster | Via: The Verge
Last week, at its Huawei P30 Pro launch event today, Huawei announced that it's partnering with Korean fashion brand Gentle Monster to release its first smart glasses. Users can tap the temple of the glasses to answer calls through the dual mics and speakers as well as access the voice assistant. The glasses are IP67 dust and water resistant. The device is expected to launch in June/July 2019.
⬆️ The Upside: Huawei followed the footsteps of Bose which released similar glasses recently. However, we believe that this is the wrong approach as it provides little value to users. It also has no AR capabilities. Other than wearing a pair of smart glasses, it does not provide much value than a smartphone which already has those capabilities (e.g. voice assistance). With that in mind we don't expect this device to gain much traction, especially as we expect the glasses to be in the $300-$400 range.
Finnish VR startup unveils a powerful "bionic" VR headset for a whooping $6K | Via: Spring Wise
Last week Helsinki-based virtual reality (VR) company, Varjo, announced a new VR "bionic" headset. The headset's resolution is 60 pixels per degree. This is more than 20 times higher than the display of any VR headset on the market, according to the company. The resolution of this device, unlike other devices, mimics what a person with 20/20 vision would see, recreating textures, contours and colors like you see in the real world. It is designed for use in complex, technical industries such as aerospace and engineering. Varjo's headset, which is tethered to a computer, weighs almost a kilogram and requires a professional-quality graphics card. The starting price is $5995, plus a yearly service fee of $995.
⬆️ The Upside: Although Varjo's VR headset has impressive specs, we believe that $6K is a non starter as pricing has been a major challenge for consumers and even enterprise customers. Plus mobile VR has become so affordable and omnipresent that those expensive VR headset have become a tough sale these days. However from a technology standpoint we believe that this is a good step in the right direction as we expect VR headsets to become more capable over time.
Shazam! Warner Bros. and Snapchat Created the App's First-Ever Voice-Activated AR Lens | Via: AdWeek
Warner Bros. feature film Shazam! debuts in theaters April 5, and the studio teamed up with Snapchat to create the first-ever voice-activated augmented reality lens to back the movie. The lens will be available in over 20 global territories, including the U.K., France and Mexico. In addition, billboards in New York's Times Square and Hollywood & Highland in Los Angeles will feature the Snapcode that unlocks the lens. Once people on Snapchat open the lens, saying, "OK, Shazam!" will activate it and help them transform into their inner superheroes.
⬆️ The Upside: Snap has become a pioneer when it comes to "sponsored" AR lenses so it should come as no surprise to see Snap be innovative in this area. Will this help Snap get even more traction with its AR sponsored lenses? It remains to be seen though. But from a marketing/advertising standpoint it is a fun way for fans to interact around a promotional campaign. We believe that some pro teams and brands could adopt a similar approach in the long run as a way to improve fans engagement and drive more awareness around AR sponsored lenses.
---
? Our weekly Sports Tech Prediction
Each week we'll make one sports tech prediction based on conversations we've had with top sources and our vision of the market.
So what's our weekly prediction?
We believe that in 2019 one major cycling team will adopt AR contact lenses to augment the vision of its cyclist with live biometric data, statistical data and more.
Many AR contact lenses startups as well as large tech companies (e.g. Google) have tried to crack the code of AR contact lenses. However, according to one of our sources, one startup has found a very innovative way to make that happen and will be the first company to team up with a pro cyclist team in 2019 in order to equip its pro cyclists with its AR contact lenses.
This will give the pro cyclists a competitive advantage, and will help them better make real-time decisions during races.
---
? Wearables & Health News
NHL puck and player tracking technology expected to go live during the 2019-2020 season. Are players' biometric data on the menu?
Last week we predicted that in 2019 we would see the first major US pro team launch a second screen AR experience leveraging live statistical data during live games. Well the NHL is now expected to launch a puck and player tracking technology at some during the 2019-20 season. As part of that the NHL announced a new betting partner: William Hill. The league now has three sports betting partners.
Betting on NHL games at William Hill's Nevada sportsbooks has increased 38% this season over last season after increasing more than 80% from 2016-17 to 2017-18 with the arrival of the expansion Golden Knights, according to Tom Gulitti of the NHL:
"The data provides other opportunities for the audience for engage, whether it's used from a gaming standpoint, fantasy leagues or even for their own education and insight into the game," Rogers Media president Rick Brace said. "It's the evolution of the product to take it to take it to the next level that just adds to the entertainment value."
?Watch the NHL's AR demo showing the speed of the puck as an AR overlay here.
⬆️ The Upside: This type of AR experience will help the NHL drive additional revenue, starting with live betting where they can take a cut of this fast growing market. Betters will be able to leverage live data to help them make real time decisions. The US Sports betting industry is expected to be worth between $3.1B and $5.2B in five years' time, putting the U.S. on track to surpass the UK and China, according to Gambling Compliance. But the biggest question here regarding the NHL's upcoming AR experience is: Will they share the players' live biometric data (HR..) with the fans? We believe it is highly unlikely in the short term. Sharing non controversial data such players' velocity, speed, is much more likely in the short term.
Wearable Biosensors Help Wound Healing Process by Mimicking Skin | Via: Wearable Technologies
Biosensors are devices that combine a biological component with a physiochemical detector to observe and analyze how a chemical substance reacts to the body. Despite great advancements, traditional biosensor still has limitations. Researchers at Binghamton University have now developed a skin-inspired, open-mesh electromechanical sensor that is capable of monitoring lactate and oxygen on the skin, allowing for long-term, high-performance, real-time wound monitoring in users. The researchers hope to see these sensors being developed incorporated into internal organs to gain an increased understanding about the diseases that affect these organs and the human body.
"We eventually hope that these sensors and engineering accomplishments can provide a better quantitative understanding in disease progression, wound care, general health, fitness monitoring, and more," says Matthew Brown, a Ph.D. student at Binghamton University, State University of New York.
⬆️ The Upside: This is part of what we call "next generation" biosensors. While this seems like a promising technology it remains to be seen if those researchers will be able to build a commercial product out of it. Many research projects never made it out of the lab. If they do success it could become a great product for sports medicine, or healthcare purposes. The wearable health industry is moving beyond HR type biosensors so these types of sensors capable of measuring lactate and oxygen are part of this movement.
Photo: KOH Laboratory, Binghamton University
---
? eSports & Crypto-Currency News
NBA 2K Partners with Meta High School eSports | Via: eSports Observer
After a brand overhaul for 2019, META High School Esports has announced it has partnered with 2K to bring NBA 2K to its ANZ high school tournaments this year.
"We're excited to be working with META to bring this NBA 2K esports tournament to high schools across Australia and New Zealand," said Alfie Brody, Vice President of Marketing for NBA 2K, as part of the announcement.

"NBA 2K is a great fit for the high school space as the game is something that everyone understands already," said META League Commissioner Woody Wu in the press release. "[It] provides the opportunity for students to learn valuable lessons through competition."
META is owned by the Adelaide Crows Football Club, which also owns the Legacy esports organization.
⬆️ The Upside: eSports has become a global phenomenon. NBA 2K has a strong brand that the META League can leverage to help drive the adoption of its own league. We expect to see similar partnerships in the Asian region.
Photo: 2K Sports
?A Home For Professional Gamers | Via: NBC Philadelphia
Professional gamers on the East Coast will soon have a stadium to call home. Philadelphia and Comcast announced plans to build a $50 million, 60,000-square-foot stadium dedicated to eSports, set to open in 2021.
The new stadium will be the home of Fusion, Comcast's Overwatch League team, as well as a hub for East Coast gaming events. It will seat 3,500 and rest in the city's 47-acre stadium complex, down the street from the home of baseball's Phillies and football's Philadelphia Eagles. The message of the location is clear—eSports may be new, but it's quickly becoming just as popular as other, more traditional sports. The new stadium will be the first building constructed for the explicit purpose of hosting eSports, but it's not America's first eSports stadium. That honor belongs to eSports Stadium Arlington in Texas—a 100,000-square-foot facility built in a converted event space.
⬆️ The Upside: As professional sport teams start to realize the additional revenue streams inherent in eSports, will they also start to think along the lines of how to bolster these investments beyond just their branding and cashflow? Building physical capital in the forms of training facilities, stadiums, viewing venues, and other capital enhancements represents future value for teams that have previously seen the need to bolster the team's bottom line beyond the times their team plays home games (and where they sell jerseys). This trend got a start when teams in the NFL started seeing ways to bring in revenue beyond the 7-8 home games their teams played each year. The New England Patriots and Green Bay Packers have been leaders and trendsetters in building entire entertainment and sporting districts adjacent to their facilities. Now, they're year-round destinations — and massive moneymakers.
Twitch teams up with Media valuation tools company MVPindex | Via: The eSports Observer
Last week MVPindex struck a deal with Twitch to deploy its media valuation tools across the game streaming platform, with the goal of giving more comprehensive and immediate feedback on the value of clients' esports sponsorships.
As part of the deal, the Dallas-based social analytics company will give Twitch and key clients software that delivers valuation and stream performance data in nearly real time. Also, MVPindex will use speech processing technology and artificial intelligence to measure engagement on the Twitch streams, instead of just impressions.
⬆️ The Upside: Sports Sponsorship is hard to assess, especially when it comes to social media platforms. MVPindex is part of a number of companies (e.g. GumGum Sports) specialized in building tools to measure the value sports sponsorships. We expect to see an increasing number of competition in this space in the coming years.
Amazon Prime members getting a free year of Nintendo Switch Online through Twitch Prime | Tech Crunch
You may have forgotten about Twitch Prime, but the company is adding an interesting new perk for Nintendo Switch owners. The company is giving out up to one year of Nintendo Switch Online, the subscription service that lets you play online multiplayer games and access NES games.
If you're an Amazon Prime or Prime Video subscriber, you automatically become a Twitch Prime member once you link your accounts together — Amazon owns Twitch. Twitch Prime gives you access to free loot, such as in-game skins for Apex Legends or Call of Duty Black Ops 4, as well as free (mostly indie) games.
⬆️ The Upside: Twitch is own by Amazon so this could come as no surprise. This is part of Amazon's strategy to keep adding value to their 100M Prime customers. Twitch will also be able to tap into the large Prime install base of 100M users.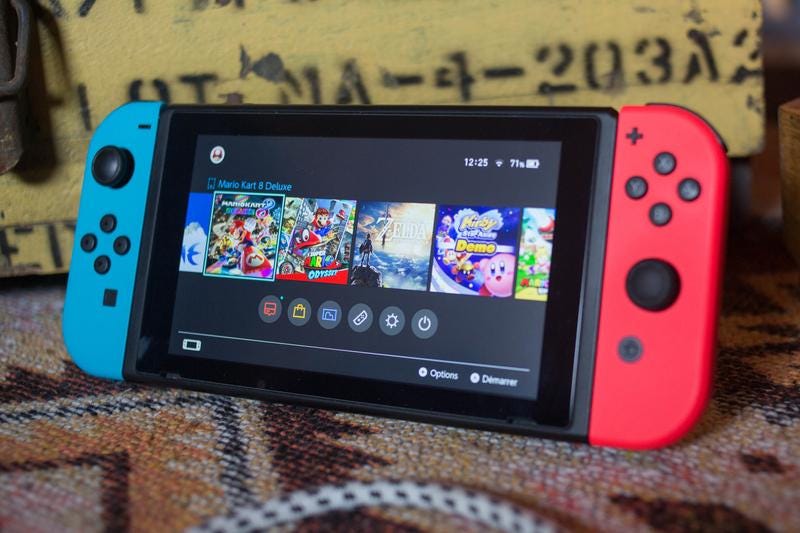 Photo: Nintendo Switch
---
? Pro Leagues In Peril?
?? Canadian Women's Hockey League to Shutter in May | Via: Chicago Sun Times
The Canadian Women's Hockey League, one of the two major professional women's hockey leagues in North America, will discontinue operations on May 1. The league's board of directors announced the decision to shutter the league Sunday, just a week after it held the latest Clarkson Cup title game.
"New management, led by Jayna Hefford, and the new Board, put in place in Summer and Fall 2018, respectively, have proactively worked with our contract staff, players, GMs, industry partners and corporate sponsors to establish an adequate revenue base, good governance, and high-quality hockey on the ice," the announcement says.
⬆️ The Upside: Simply put, there's no upside here. The closing of any sports league is never good, and oftentimes, it has a ripple effect. This news comes just a week removed from the Calgary Inferno capturing a championship that was attended by over 175,000 fans in Toronto. Players just started getting paychecks in the 2017-18 season, but the max salary for each player was a paltry $10,000. Part of this league was the remnants of the National Women's Hockey League in the United States, and the Canadian league had four teams in Canada, one in the United States and another in China. The impending closure of this league brings big questions to the future of women's hockey in America.
? Is The Alliance In Trouble? | Via: USA Today
The first-year Alliance of American Football's inability to secure cooperation from the NFL Players' Association to use young players from NFL rosters has put the AAF in danger of folding, Tom Dundon, the league's majority owner, told USA TODAY Sports on Wednesday.
"If the players union is not going to give us young players, we can't be a development league," said Dundon, who in February committed to invest $250 million into the league. "We are looking at our options, one of which is discontinuing the league."
The NFLPA had no official response to the accusations that their lack of cooperation is prompting the AAF to fold.
⬆️ The Upside: Each week, it seems, new stories emerge about the pending doom and survival status of the fledgling American Alliance of Football. Initially created with the goal of creating a developmental feeder system to complement the NFL, it's future hinges on involvement with agreements with the NFLPA over collective bargaining and player's rights if they're injured. In addition, another NFL upstart (well, restart) is on the horizon as the XFL seeks to start playing next year. Behind substantial investment of Vince McMahon of wrestling fame, the league is probably much more suited for success. The question remains, will the Alliance fold or could it even be gobbled up by the XFL? The problem with the Alliance wanting to create a feeder system is proximity, and that's one thing the XFL has in spades — their eight founding teams are located in cities that already have an NFL franchise, making the league's involvement much simpler in terms of player movement and training. It also helps that McMahon has earmarked more than $270 million into the XFL — enough to last for at least a few seasons.
? Tech Madness: NCAA Tourney Updates
And then there were four.
Yesterday evening, the final game of the Elite Eight came to a rather surprising conclusion as Michigan State outlasted and outplayed a Zion Williamson led Duke team, 68-67.
Now, television executives are working to spin narratives around a Final Four that lacks the powerhouse of a generational talent like Zion, and one that leaves just a single number one seed left fighting for a national title.
?Goodbye Zion, We Hardly Knew You:
We've likely seen Zion play in his last collegiate basketball game. And as executives mourn the potential and money-making ratings that would've bestowed them had Duke's magical run continued to Minneapolis, Zion and his family look to the future.
The generational talent may never have to pick up a basketball again until NBA Summer League begins in July in Las Vegas. But, you can bet that the pundits will pontificate about where the balls fall in the NBA Draft.
Until then, he will likely await a potential shoe deal, his official decision of whether or not he will declare for the NBA Draft (extremely likely), and a hefty reload of incoming talent to the Duke campus for next year.
Until then, you can reminiscence his short Duke career with these spor-bituaries from the New York Times and ESPN:
Who's Left?
The teams remaining include: Virginia (no. 1), Michigan State (no. 2), Texas Tech (no. 3), and Auburn (no. 5)
Early narratives include:
Bracket Perfection: Destroyed
We started the Sweet 16 with one perfect bracket and we've ended the Elite Eight with most brackets completely destroyed. Were you one of the (checking…checking…checking — very, very, very few brackets) to have correctly guessed the Final Four?
According to ESPN:
---
?? Social Impact Sports Tech News
OurCrowd Teams up with Social Finance Israel to launch Impact Fund targeting $30M | Via: AP News
OurCrowd, Israel's leading venture investor, teamed up with Social Finance Israel, the Israeli impact advisory leader, to launch an Impact Fund focused on venture-backed businesses solving some of the world's greatest challenges. Impact investing is a rapidly growing market in Israel. Though still in its early stages; it doubled from $130M in 2016 to $260M in 2018 and will continue to grow.
Further growth appears imminent with $1.6B raised by Israeli companies in "impact related" sectors (sectors aligned to the UN Sustainable Development Goals, e.g. cleantech, health, ag-tech, etc.) across 234 deals in 2018, according to IVC Research Center. Social Finance Israel and OurCrowd will work with companies to establish appropriate impact KPIs and an impact reporting framework. According to OurCrowd Founder and CEO Jon Medved, "We believe that it is possible to make money and do good at the same time. That is the best form of impact investing."
⬆️ The Upside: We believe this is a great initiative by OurCrowd and Social Finance Israel. We have always been a big believer of John Medved who has been a pioneer in many areas and attended our wearable tech IOT conference in Tel Aviv a few years ago. We strongly believe that there is a need for these types of funds with a social impact as it is important for startups to have a higher purpose and impact people's lives in a more meaningful way. We would also point out that there is a wide gap between startups that claim to have a social impact and the reality of it: According to a recent OurCrowd/Social Finance Israel survey of entrepreneurs, while 84% of entrepreneur respondents indicate their business has a social or environmental impact, only 13% are measuring or tracking their impact. So these startups with a social impact need to be more accountable.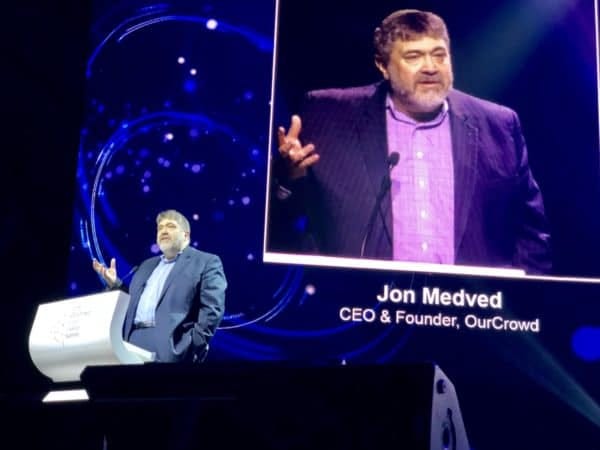 Photo: John Medved, OurCrowd
League ready for female head coach says NBA's diversity boss | Via: Yahoo Sports
Widely considered the most progressive men's sports league in North America, the NBA has its sights on the possibility of hiring a female head coach, a move that would cement its position as a leader in sporting diversity. While it is impossible to determine a timeline for when a woman may hold an NBA head coaching position it appears to be closer than ever now that they are a bigger part of the league.
"We are right there. We are right there," Liliahn Majeed, the National Basketball Association's (NBA) vice president of diversity and inclusion, told Reuters. "None of us can tell the future but I believe that we're close" (..) "I absolutely believe the NBA, the world and North American sport is ready for a female GM and head coach" (…) "Being open to a diverse pool of candidates with varying perspectives, experience and background is better for the league and our game."said Majeed.
Four women are currently on NBA coaching staffs, including Becky Hammon, who broke convention in 2014 when the San Antonio Spurs made her the first full-time, female assistant in any of the four major North American pro sports leagues.
⬆️ The Upside: We believe it would be a very strong statement for the NBA to hire a female GM and head coach. It would send a very strong signal to other leagues in North America and throughout the world. Pro teams need more diversity at the top. Female coaches are just as capable as men coaches to get top jobs in the NBA.
Photo: Becky Hammon
---
? Sports Investment Trends — April, 2019
Alibaba buys AR Israeli startup InfinityAR for $10M. Read more here.
eSports startup Wormhole Labs raises $8M. Read more here.
---
? Key Tech Sports Stats of The Week
1 in 281 trillion: A 40-year-old neuropsychologist from Ohio correctly predicted 48 games in a row for his March Madness bracket, beating the previous best of 39 games set in 2017. The chance of achieving the new record through 50:50 guesswork is 1 in 281,474,976,710,656.
$3.1B-$5.2B: The US Sports betting industry is expected to be worth between $3.1B and $5.2B in five years' time, putting the U.S. on track to surpass the UK and China, according to Gambling Compliance.
$1.4B: the cost of the new home of the Warriors (NBA), set to open in 2019. Read more here.
$250M: Real Madrid is allegedly ready to offer $250M to PSG for Kylian Mbappe. He is Zinedine Zidane's top priority. as you can see in the chart below, Mbappe's value has been increasing steadily since the World Cup.
$208M: The FCC has fined robocallers $208 million. It's collected $6,790.
$170M: The amount of money that new owner Dundon committed to invest in the AAF. He has already spent a whopping $70M in only six weeks since taking over as the majority owner of the league.
100M: According to USA Today, March Madness will draw an estimated 100M viewers across 180 countries.
$54M: The New England Patriots tight end, Rob Gronkowski who announced his retirement last week, has not "touched one dime" of his massive $54M contract he signed in 2012.
$50M: According to Bob Fernandez of the Philadelphia Inquirer, Comcast Spectacor is set to spend $50M on the first ground-up esports facility in the western hemisphere.
$20M: Los Angeles attorney Michael Avenatti was arrested in part because he was attempting to extort Nike for over $20M according to the Los Angeles Times.
56%: According to Conviva, official NCAA March Madness social accounts have produced a 56% lift in engagements compared to last year.
46%: Manchester United is leading the way in terms of % of shots on target.
Source: CIES Football Observatory
30%: The founder of SoftBank almost purchased a 30% stake of Amazon in its early days. He offered $100M and Bezos insisted on $130M. No deal.
23%: According to Nielsen, 23% of the U.S. adult population attended at least one MLB game in their home market in 2018, compared to the 12% average across professional 'stick and ball' sports.
$0: Amazon Prime members are getting a free year of Nintendo Switch Online through Twitch Prime. Read more here.
? Today In History
April 1, 1976 — that's the date that Apple officially became a company.
By now, you know the story behind the founding of one of our most famous companies. But, no fooling — today was the day that Steve Jobs and Steve Wozniak came together to officially found Apple Computer in Steve's parents garage in Los Altos, California. The following year, they released the Apple II flooding the market with personal computers. They went public in 1981.
Photo Credit: James Martin/CNET / H/T: Ian Sherr
? The Upside: Snapshots of The Week
Can you imagine playing here? Located in the middle of the sprawling Happy Valley complex in Hong Kong, the setup contains 8 soccer pitches, a field hockey pitch, a rugby pitch, and numerous jogging tracks — all surrounded by the lively and cantankerous track of the Hong Kong Jockey Club, which can see up to 55,000 punters wagering on horses.
Photo Credit: SPORTbible Facebook
Here is a picture of a breakdancer. Why? Breakdancing might be an Olympic sport in 2024. The International Olympic's Committee recommended breakdancing for consideration for the 2024 Paris Olympics, according to the Associated Press.