Dear Friends and Members,
Last Friday, we published our analysis on the recent Formula 1 (F1) Tech analysis market, which analyses innovative technologies used in the F1 world, so be sure to sign up for our premium subscription by clicking the "subscribe now" button below.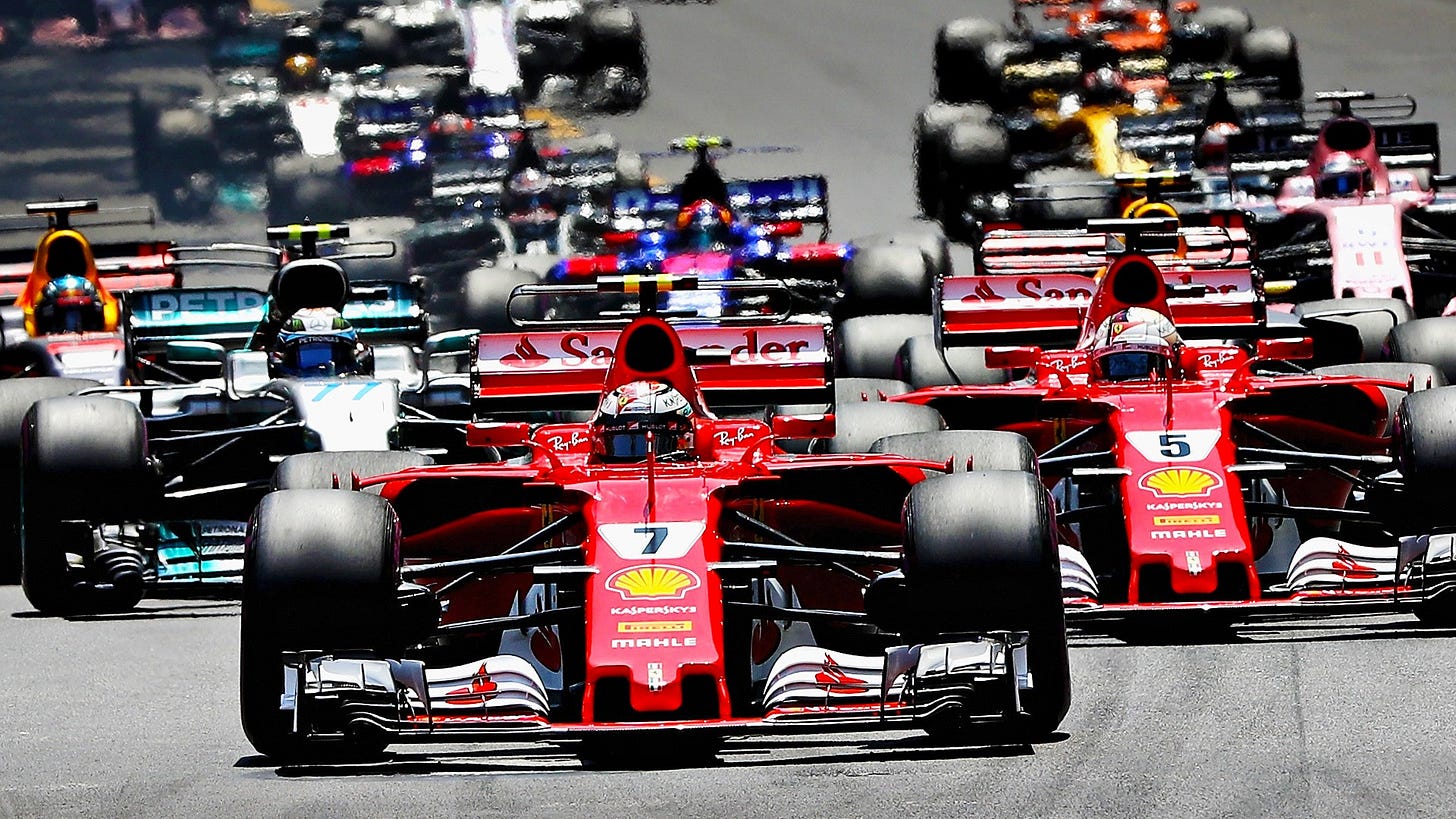 Looking for access all of our previously published analysis, insights, data, podcast interviews, and more? Subscribe now to unlock access!
On Friday we plan to publish our next weekly sports and tech analysis.
? Top Stories We're Reading This Week
? Oculus Connect 6 announcements
? What Apple's U1 chip tells us about its future AR and smartwatch plans
? Apple patent points to smart clothing plans
?Microsoft Surface Earbuds will let you talk to Office and control Spotify
? Utah Jazz NBA star Rudy Gobert invests in RektGlobal esports group
? Latest Investment Trends
? Tech Stats of the Week
? Snapshots of the Week
Let's jump right into the insights and upside for all of these top stories
---
? AR/VR/Video Sports News
? Oculus Connect 6 announcements | Via: Wearable
The annual developer conference took place last week and threw up a host of big VR and AR news that we are going to catch you all up on below.
There's augmented reality headset chat, big news for Oculus Quest owners and a few more stories we think you're going to want to hear about.
Half Dome 2 and Half Dome 3 are future Oculus prototypes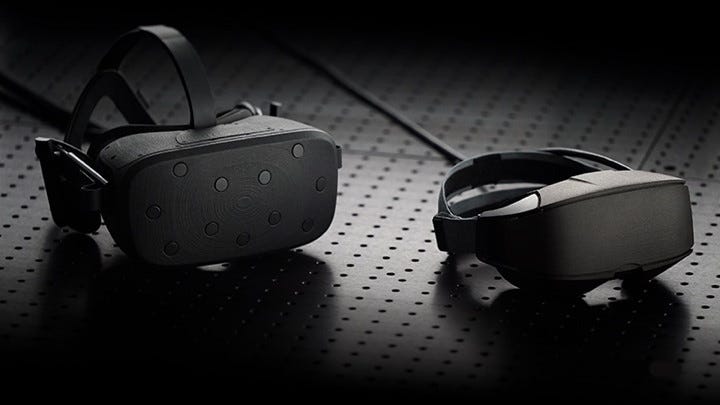 Last year, Oculus showed off a prototype it called Half Dome, with a variable focus system to make VR mimic real sight more closely.
At Oculus Connect 6, it's shown off a further couple of versions it's working on – Half Dome 2 and Half Dome 3. Both boast newer versions of that same focus variability, but also concentrate on reducing their form factors. You can see the older headset on the left above, to see how much the reduction means in size.
To get those significantly reduced sizes, some of the field of view improvements that came to Half Dome have been lost, though. Even so, the field of view still beats both the Quest and Rift headsets currently available, so these are still exciting possibilities.
Oculus Link turns Quest into a Rift
Part of what makes the Oculus Quest so brilliant is the fact that it's a seamless VR headset that doesn't rely on external hardware, so doesn't require you to have a powerful gaming PC to power it.
That said, Facebook has made an exciting announcement that makes the Quest a much more flexible headset. Launching in November, Oculus Link will let Quest users connect their headset via USB-C cable to their PC, turning it into a fully-functional PC VR headset.
That means that every Oculus app will suddenly be usable on the Oculus Quest, provided you've got a PC that makes the grade in terms of specs. This makes the Quest an even better entry point to VR – it can run great experiences on its own, and will soon be able to adapt to higher-powered versions if you want it to.
Facebook confirms it's working on an AR headset
Facebook having plans for AR is nothing new – we've been covering its moves into the augmented realms for a while now.
It's nice, then, that subterfuge was left at the door at Oculus Connect 6 – Facebook openly confirmed that it's working on an AR headset. It doesn't sound like it's at a particularly advanced stage of hardware development, though, instead choosing to focus on the foundations it's laying for AR work.
It showed off a database it's building called LiveMaps, essentially a collection of information about the world and its makeup, which it says is key to helping AR software understand what it's looking at and the spaces within which it exists. We'll be keeping an eye out to see when this might actually lead to some hardware.
Ditch the controllers, hand-tracking is coming to Oculus Quest
We covered an intriguing development in finger-tracking from Google in Field of view a couple of weeks ago, but didn't expect Oculus to bring its own advances to the table so soon afterward.
It announced new hand-tracking for the Oculus Quest, meaning that you'll soon be able to control the Quest without needing any controllers at all. The feature is slated to go live in early 2020, as an "experimental" feature, which sounds a lot like a beta test to us. The tech isn't as advanced as that impressive Google demo, with its individual finger shapes and recognition, but given it runs on existing hardware it's still mighty cool-looking.
It's great to see that between this and Oculus Link the Oculus Quest is getting considerable post-release support, making it a key part of Facebook and Oculus' ambitious plans for the market.
⬆️ The Upside: Facebook is continuing to enhance its VR offering to bring VR to the masses. Its new gesture recognition technology also seems to be quite impressive. It will be interesting to see if Facebook can bring to market some affordable and sleek AR glasses. But given Facebook's deep pockets, we would not bet against Facebook there. Facebook is uniquely positioned to bring AR to billions of people.
? What Apple's U1 chip tells us about its future AR and smartwatch plans | Via: Wearable
If you missed the news about Apple's new U1 chip, then we don't blame you. That's because it wasn't officially announced during the big unveiling of the latest iPhone 11 line-up. That's despite the fact it's built into all three of Apple's new smartphones.
Since then, some information about the new tech's capabilities has been added to the Apple website, but details are scarce.
What we know, officially, so far is that the chip brings precise location tracking features to the new iPhones, including more accurate spatial awareness when you're using AirDrop.
However, if rumors and theories based on Apple patents are to be believed, there'll be plenty more uses for the U1 chip in the near future.
Applications could include gesture-based controls to better interact with all kinds of smart devices, augmented reality (AR) tracking and a more secure way to keep tabs on valuables, electrical items and, possibly, even people.
What is the new U1 chip?
The U1 chip is inside the latest iPhones and the U stands for Ultra Wideband. This positioning technology, which is commonly known as UWB, utilizes short-range radio signals to measure the distance between two separate devices that both contain the chip.
This technology isn't exactly new. But until now, it's been used mainly for industrial purposes in order to track the location of products in warehouses or factories.
Although Apple kept quiet about the chip at the iPhone 11 launch, its early capabilities are described on the Apple website:
"The new Apple‑designed U1 chip uses Ultra Wideband technology for spatial awareness – allowing iPhone 11 to precisely locate other U1‑equipped Apple devices. Think GPS at the scale of your living room. So if you want to share a file with someone using AirDrop, just point your iPhone at theirs and they'll be first on the list."
Imagining "GPS at the scale of your living room" may sound far-fetched, but the position tracking of the U1 is highly precise. It works by sending a radio signal to another device. This signal moves at the speed of light and the round-trip time it takes to get there and back determines exactly how far away it is.
There are many benefits to UWB. The main one is its precision, as according to reports it should be able to track the position of another device or object to within centimeters. What's more, it doesn't require a great deal of power to work and its methods of position tracking are more secure than similar kinds of technology.
"Apple's U1 Ultra Wideband chip gives Apple much greater range than NFC, and much more precision than Bluetooth," Mike Feibus, a principal analyst and president of FeibusTech, tells Wareable. "That opens up a lot of new avenues for Apple in device tracking. Right now, Apple is using it to make it easy to transfer files between two iPhones. But as more devices carry the chip, more options open up."
Right now, the capabilities of the U1 chip are limited. Apple has only highlighted the use of transferring a file via AirDrop and offering a smoother, more reliable transfer experience. However, this could just be the beginning.
What the U1 chip means for wearables
The use of the U1 chip may sound a little dull until we begin to think about what it means for how we interact with the iPhone, the Apple Watch and any future wearables Apple might be developing.
We'd definitely put money on a similar U1 chip being baked into future Apple Watch wearables. This could allow us to keep tabs on the smartwatch for security purposes if it moves away from our wrists. It could also turn the Apple Watch into a super navigational device, helping us to pinpoint the exact locations within Apple Maps or large malls.
The U1 chip could also allow us to wear an Apple Watch and then interact with it, or other devices and interfaces, by tracking the positioning of our hands. In a tweet, Brian Roemmele, founder and editor at Read Multiplex shared an Apple patent, which details what he refers to as "spacial gestures." The images show two wearables, one on each wrist, which could be capable of tracking and interpreting different hand movements and gestures.
As well as the wearables we already know about, like the Apple Watch and its future iterations, the U1 chip could also unlock different ways of interacting with wearables that aren't with us yet. One of the most exciting is the long-rumored Apple AR headset or glasses.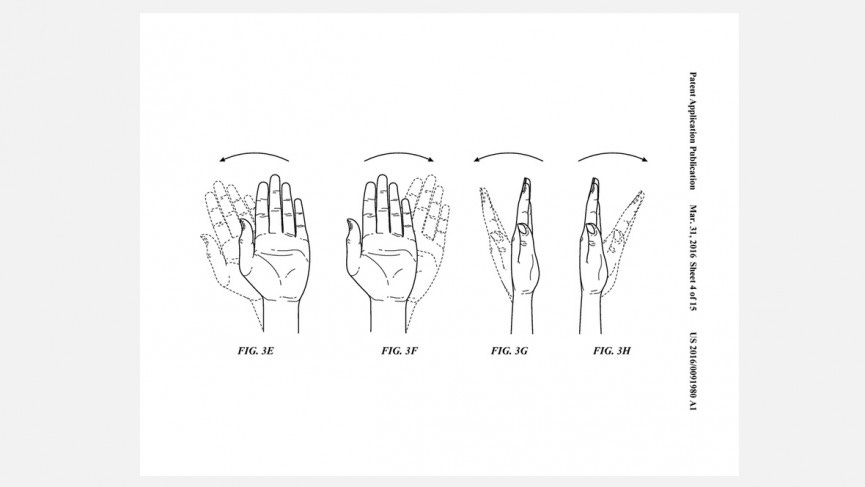 In a Quora post about the U1 chip, Brian Roemmele writes that precise positioning "will become crucial to AR/MR/VR environments for fine-tuning of spatial coordinates."
Think about it. For AR to work and overlay virtual elements on the real world, knowing the exact location of other people, devices and things within your home or office environment is crucial.
"The U1 chip could really enhance AR and VR, because your location matters a lot," Feibus tells us. "Some gaming systems, for example, have elaborate tracking setups which precision in-device tracking could simply and cheaply replace."
But how would this work exactly? Roemmele believes it's the U1's mapping abilities that could prove to be huge for AR.
"It is entirely possible to build a useful AR/MR/VR map of any indoor space using the Apple U1 chip in just a few minutes," Roemmele writes. "This can be utilized with the same laser and/or IR technology found in the iPhone for FaceID."
He explains: "Thus with a combination of the Apple U1 chip and Apple A13 Bionic neural engine we will have one of the most sophisticated spacial mapping and analyzing systems in any currently available consumer device."
Roemmele is quick to point out that, although this kind of super-precise tracking could raise privacy concerns, there'd be little to worry about given the fact data from the U1 chip and FaceID would be stored in the Secure Enclave – a hardware component of Apple devices that separates sensitive information and adds a high level of security.
As well as being able to track the precise location of things within the home, including other objects and Apple products, the AR system could work in tandem with the gesture-based system detailed above. This could involve 'reading' hand gestures, which means the Apple Watch could be set to play a key part in Apple's AR vision and connect up with AR eyewear to create a virtual interface.
This is interesting speculation given that Facebook-owned Oculus has recently lifted the lid on hand-tracking, which will be coming to its next update for the Oculus Quest VR headset.
Powering Apple's AR ambitions
Imagine if all of the smart devices you currently use contained a U1 chip.
They would all work seamlessly together, allowing you to have a smart home that's tailored to your exact location at all times with the perfect temperature, lighting and sound as you move from room to room. Shopping experiences would be completely fuss-free as you'd ask Siri exactly where products are and pay for them instantaneously with Apple Pay.
You could also experience AR environments, which integrate effortlessly into any room, presenting you with the opportunity to interact with virtual elements with hand movements, head movements and gestures.
Of course, many of the use cases of the U1 chip are speculations for now. But they're largely based on Apple's past announcements, patents and the areas we know the company is pumping a great deal of time, money and investment into – including AR development.
It might still take a long time for all of Apple's devices to get the chip, though. What's more, this vision of a U1-filled future will require a joined-up approach with other manufacturers across a range of industries. But this is unlikely to be a problem for long.
"Precise positioning is definitely an emerging area for smartphones, wearables, smart speakers and other connected devices," Feibus explains. Google, HTC and Samsung are already members of UWB trade groups, so it may not be long before it becomes a standard.
Once it does, this position-tracking technology could dramatically change how our smart devices interact with each other and how we interact with them.
⬆️ The Upside: We believe that Apple's U1 chip will be a critical piece of Apple's spacial computing strategy. It will also unlock new use cases and capabilities (e.g. price locationing). As always Apple does a good job putting all the right piece together. Things tend to be well thoughts and as Steve Jobs used to say "You can't connect the dots looking forward; you can only connect them looking backwards. So you have to trust that the dots will somehow connect in your future".
Picture: Apple
---
? Wearables, Health, Nutrition News
? Apple patent points to smart clothing plans | Via: Wearable
Apple appears to be exploring the prospect of building smart garments based on a patent that has recently emerged.
According to the patent filing, Apple is considering creating a stretchable band that can take health measurements including ECG readings and blood pressure measurements. It seems the tech could be integrated into fabrics.
There are a range of potential applications in the patent, and details of how the band could be strengthened if needed, to stay rigid, and communicate with other devices wirelessly. With Google's Project Jacquard back from the dead, could we be looking at the start of a new golden age for smart clothing?
⬆️ The Upside: We think this could be a natural move for Apple to get into the smart clothing market for many reasons: 1. It would nicely complement Apple's wearable offering (e.g. Apple Watch, Airpods..) 2. Tim Cook is a well known fitness enthusiast who has repeatedly said that Apple would introduce new wearables in the future.
?Microsoft Surface Earbuds will let you talk to Office and control Spotify | Via: Wearable
Microsoft has used its big fall product event to announce new Surface Earbuds, keeping stride with Apple's AirPods and Amazon's Echo Buds.
The wireless earbuds bring dictation software to the table, with Microsoft showing off integrations with its Office suite.
The earbuds have a distinctive design, with a circular outward face and in-ear buds which Microsoft says should be comfortable to wear for long periods. The buds will come in a white model, though Microsoft didn't reveal whether there will be other colors available.
Like Apple's AirPods and other competitors, they come with a charging case that can help them deliver 24 hours of battery life, and should last around eight hours on a single charge.
The Surface Earbuds also have two microphones per earbud to allow for voice recognition, and Microsoft demonstrated how this can work with its Office programs to let you be productive with your voice. It used the Surface Earbuds to create real-time captions for a presentation on PowerPoint, and also claimed that these captions can be translated between any of 60 languages on the fly.
The earbuds apparently have filters to help with noise reduction and isolation, while their in-ear design should anyway put them ahead of the AirPods on that side of things.
Microsoft also detailed a system that should let you open Spotify and get listening to music exclusively through touch controls, without needing to access your phone. This will only work on Android, though, with no mention made of iOS functionality.
The Surface Earbuds will be priced at $249 and will release later this year.
Microsoft Surface Earbuds will let you talk to Office and control Spotify
⬆️ The Upside: This move by Microsoft should not come as a surprise given Microsoft's growing push into the hardware market. We also like the design of Microsoft's smart earbuds. But Microsoft is set to face fierce competition from Apple, Amazon and Samsung in the fast growing hearable space.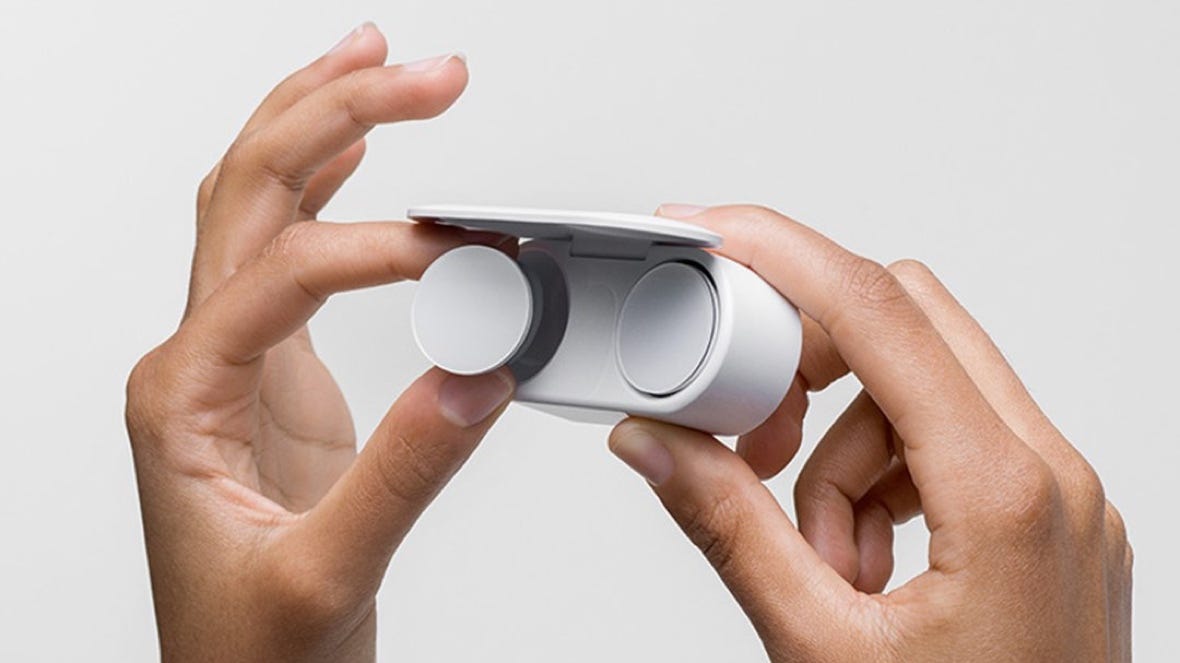 ---
? eSports & Crypto-Currency News
? Utah Jazz NBA star Rudy Gobert invests in RektGlobal esports group | Via: VentureBeat
In a marriage of traditional sports and esports, Utah Jazz basketball star Rudy Gobert has invested in ReKTGlobal, a global esports group and parent of the esports club Rogue.
Gobert, the NBA's two-time reigning Defensive Player of the Year and current center for the team, is joining a hefty ownership team. Gobert will join alongside existing investors including DJ stars Steve Aoki and DJ Nicky Romero, the Billboard Award-winning Imagine Dragons, and renowned Latin music producer Tainy. That's a pretty good bunch of celebrities who probably know something the rest of us don't.
Well, at least I get the feeling that is what RektGlobal is thinking in rounding up such investors.
"Rudy's a phenomenal fit for ReKTGlobal," said Amish Shah, cofounder of ReKTGlobal, in a statement. "A passionate and longtime gamer, Rudy also brings a strong business acumen and fresh ideas to the table. As he's been wanting to invest in esports and get more involved in the gaming industry, we are honored that he selected ReKTGlobal to partner with, and we are excited to have him on board as our first traditional professional sports athlete."
As co-owner, Gobert brings years of playing video games to the table, along with unique insights based on his experience from the NBA, RektGlobal said. In his new role, Gobert will support the growth and continued global expansion of ReKTGlobal and Rogue, through strategic integrations and partnerships. He will also co-host livestreams and deliver creative fan content alongside current Rogue players.
⬆️ The Upside: We think this is a great move by Rudy Gobert who follow a long line of NBA players (Rick Fox, Shaq, Jeremy Lin..) and athletes who have invested in eSports. It is a win win by both parties here and we expect many other athletes to follow suit and invest in eSports in the future.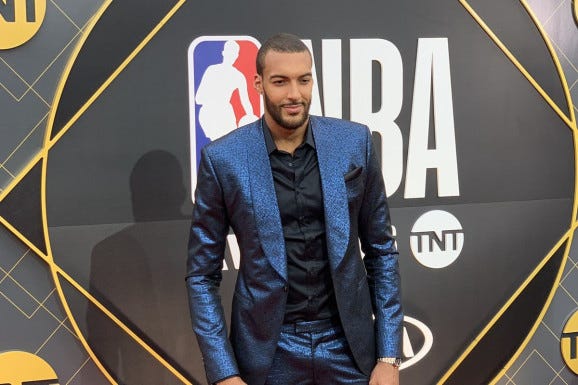 Picture: Rudy Gobert
---
? Sports Investment Trends — October, 2019
Verizon buys Jaunt's AR tech. Read on here.
NBA star Rudy Gubert invests in eSports organization RektGlobal esports group. Read on here.
---
? Key Tech Sports Stats of The Week
$11B: According to the American Gaming Association, more than $11B has now been legally wagered across the country, adding $115M in tax revenue to state and local governments.
$100M: Facebook announced last week at Oculus Connect that people have spent $100M on the Oculus Store and 20% of that is from Quest alone.
79.5M: This season saw MLB teams sell the lowest number of tickets since 2003, marking a more than 14% drop from the highwater mark set in 2007 when 79.5M tickets were sold.
3.1M: The NBA plays its first-ever game in India last week as the Sacramento Kings and Indiana Pacers faced off in Mumbai.
Leading up to the game, the NBA held a series of NBA Cares, Jr. NBA, Her Time to Play and NBA Academy programming throughout the week.
Basketball In India By The Numbers
3.1 million NBA India Facebook fans
300 Live NBA games broadcast each season
NBA merch available in 750 stores across India
30 NBA Basketball Schools across the country
35 NBA players have visited since 2006
$650,000: The asking price of a 26-person suite to this year's Super Bowl in Miami, located on the 50-yard line, according to Darren Rovell.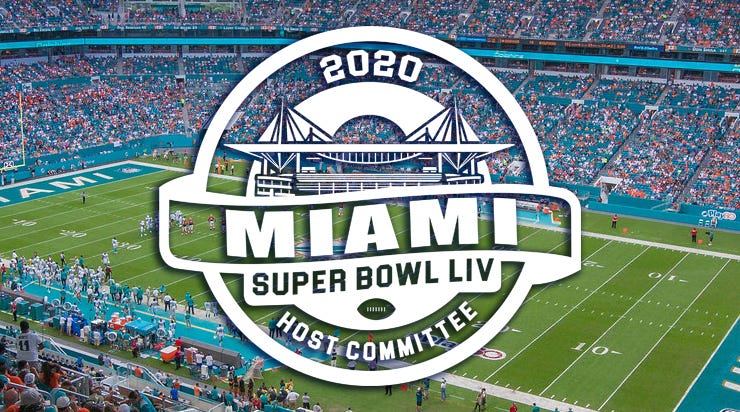 12,000: The number of season tickets the New Orleans Pelicans have sold heading into the 2019-2020 season, the most the franchise has sold in more than a decade…Probably due to the Zion effect.
---
? The Upside: Snapshots of The Week
The St. Louis Blues unveiled their Stanley Cup Championship Ring earlier last week, which pays homage to the team, their fans, their city and the team's unique journey to its first Stanley Cup win.
Features Of The Ring:
Sixteen genuine, custom-cut blue sapphires are intricately arranged on the ring top, forming the Blue Note logo.
The 75 diamonds on the top of the ring represent the 75 goals scored by the team during the 2019 postseason.
The music notes for the song "When the Blues Go Marching In" are also featured on the ring's right side. The music notes flow through the St. Louis Arch, formed by 16 diamonds – also representing the number of victories earned in the playoffs. The overall scene is inspired by photos taken from an overhead blimp during the city's championship parade celebration.
Inside the ring, there are several references to the team: The results of each playoff series and the opponent's logo are engraved along the interior of the ring, as is the Blues logo. Directly beneath the logo, each player has their signature engraved. Also engraved is the name LAILA, which is found inside the interior of the palm. A season-long source of inspiration for the team, Blues superfan Lalia Anderson played a central role in the championship journey shared by the organization and fans. The palm crest reads PLAY GLORIA in a nod to the legendary team rally cry.